How To Write The Best About Us Page For Your Website?
About Us Page is a special website on the website where your readers/ visitors can understand more about your business and what you are doing. If you understand your About page correctly, it will help you build and position your brand effectively. Hopefully, this article will help you know how to write About Us Page for your website effectively.
What is an About Us Page?
Put simply, About Us Page is a page located on the website of the business to aim to help customers better understand the business, people with certain relevance to the business and exactly what they do.
About Us Page often reflects different aspects of the business. It can reflect the history, mission, vision and development orientation of the business. About Us Page is the perfect opportunity for businesses to tell an engaging story about themselves. Content on the About Us Page is usually presented in the form of short articles and includes specific images.
Besides, the site also incorporates the location information or contact information of the business.
Why do you need an About Us Page?
About Us Page plays an important role in building relationships with business customers. Here are a few reasons why businesses need About Us Page on their website.
An important customer touchpoint
Usually, most new visitors visit your About Us Page first. Because new visitors always want to learn more about businesses and business stories. Therefore, creating an impressive About Us page, taking advantage of customer curiosity is extremely important.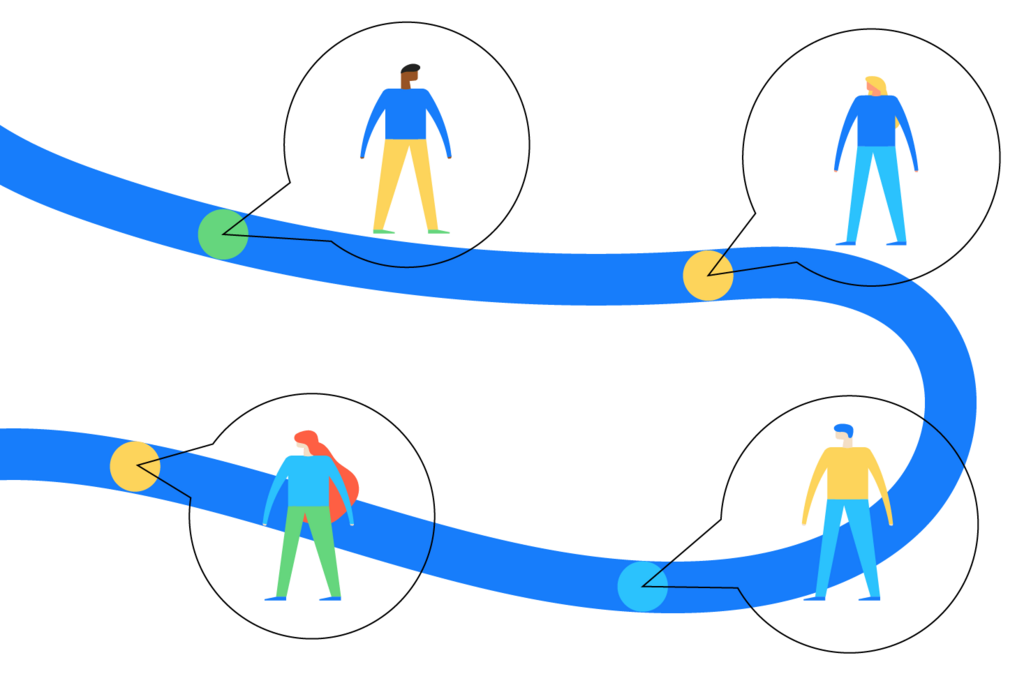 However, there are other reasons to explain why the About Us page is an indispensable page on all business websites. This is a marketing tool for a business, attracting potential customers effectively with the story of the business and the people inside the business.
In addition, About Us Page also contributes significantly to search engine marketing efforts as a way to find potential customers through user searches.
Consolidate your brand image
The About Us page is a great place for you to identify who you are and how you want to be identified by your content.
About Us Page is often used to help customers better understand the company and its activities. In addition, About Us Page is also a place where businesses can express their core values ​​and outstanding values ​​that make the business different from other competitors.
How to write an effective About Us Page?
Step 1: List all the required elements
First of all, businesses need to have a list of the elements required in their About Us page. Listing out the required elements will help you not to miss details and waste time.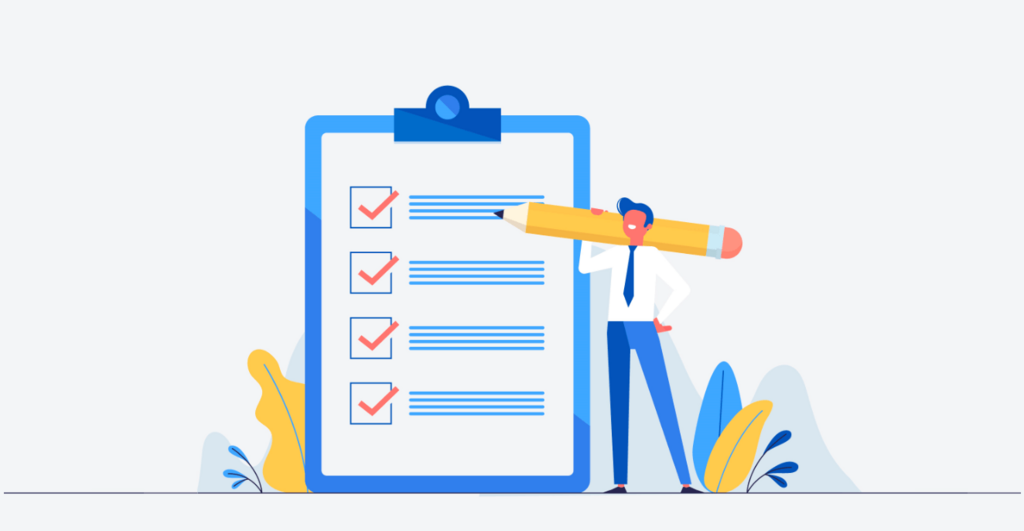 Enterprises need to answer the following questions:
Which details cannot be missing? – Some parts that should be included in the About Us Page include a brief description of the business, its history, a mission statement and the core values ​​it provides to its customers.
Where can you get information? You can exploit from the business owner or anyone who has a long-time working at the business, who can know what you need. Or you can arrange a meeting with everyone in the company to agree on the content on the About Us Page.
How would you design the page? All problems will be solved if you have a support design team. However, if you don't have anyone to support you, you need to start learning about things you can do.
Step 2: Create a detailed checklist for the project
Before you get started, list all the things you need to get done when creating your page. Some things to consider include:
Time to complete About Us Page Collect existing copies (such as recorded mission statements and core values, if you already have them).
Write content body for the About Us Page. Outline the content on that page.
Graphic design.
Check the accuracy of the content and edit.
Publish the page
You can create detailed checklists for projects simply by using Google Sheets, Excel or Evernote.
Step 3: Introduce about your company
1. Map out your company history
If your company has been in business for a long time, mapping the history of the establishment and growth of your business on the About Us Page is an effective way to show your position in that industry. You can use the blurb to describe a company's history of establishment and development with specific timelines. You should apply graphic elements to your blurb to better attract customers.
2. Unique selling value
You can affirm and attract customers' attention to the USP of your business by building an About Us Page with content around this USP.
For example: If your USP is on a product made from recycled materials, explain why you chose it. You can even tell the story of this USP-based business so you can attract customers more effectively.
You can consult marketing experts at the Agency to get better directions on how to highlight the difference of products/services on the About Us Page of your website. From there, help customers explain why they need to care about products/services from the business.
3. Awards, testimonials, press mentions
Reviews, press mentions or user-generated content are what you should include in the About Us Page. This information helps increase the reputation of the business in the minds of customers effectively.
There are many ways to integrate social evidence into the About Us Page, you can embed user-generated content from social channels on Facebook, Instagram, … such as reviews or mentions. business to highlight what you can do for your customers.
4. An introduction to your team
Attach your brand to the pillars of your team, shine a light on the people who make a great contribution to your business and it also helps communicate the company's culture effectively.
Even if you only highlight founders, About Us Page can be an opportunity to build your personal brand and share how your story and experience contribute to show you and the right company suitable to serve your market.
Step 4: Combine multimedia elements
If you can, you should use interwoven media (photos, videos, etc.) on the About Us page so that the content is more diverse and can split or restrict the text on your page.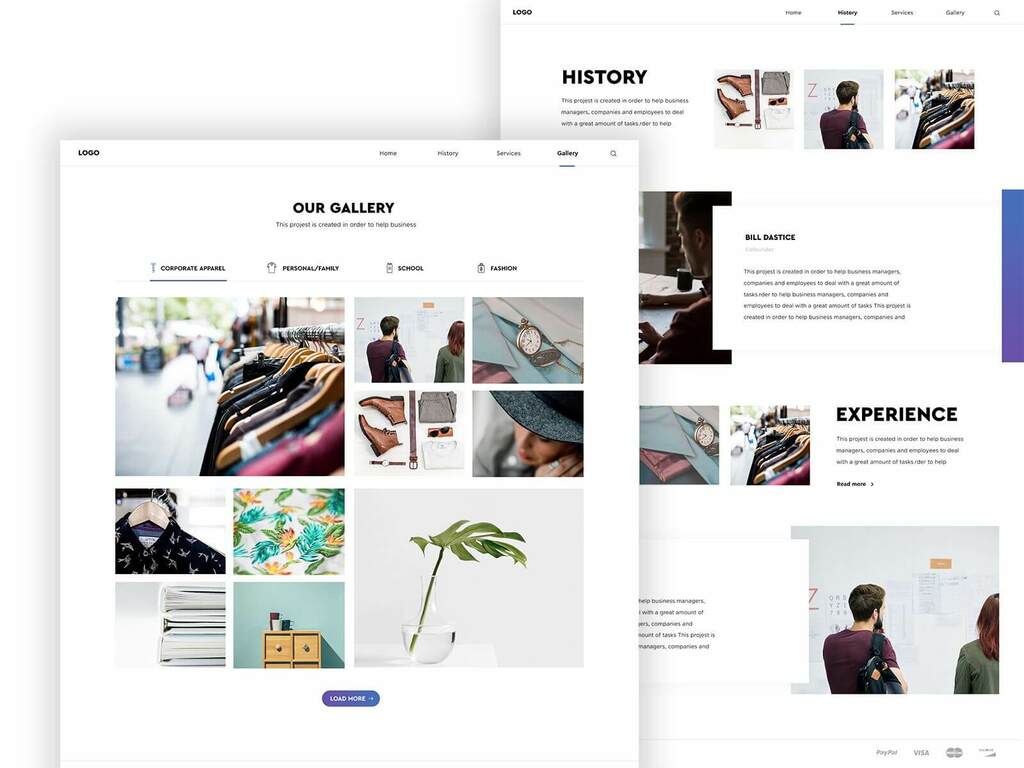 You can use the behind-the-scenes images to help readers get a glimpse of the business and its operations. Or you can use video to stream stories about your business or business products more easily.
Step 5: Calls to action
You can use About Us Page to direct visitors to other pages on the website or anywhere else you can easily convert.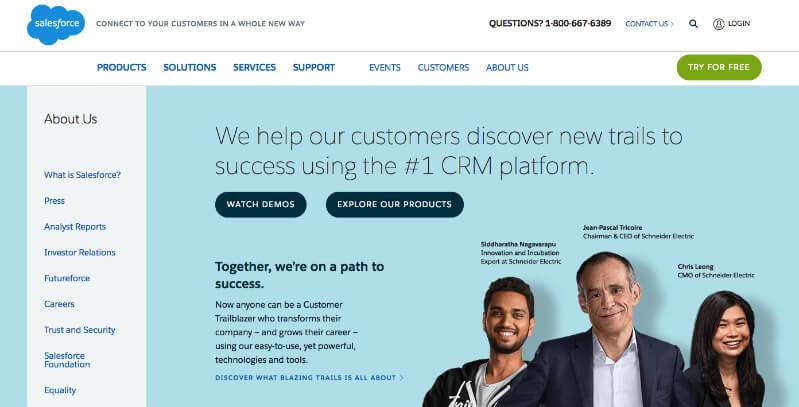 You should carefully choose the link placed on the About Us Page to make customers follow the journey on the website you want. At the same time, you should also use the appropriate CTA to encourage customers to act for different purposes such as:
Flow your social accounts
Opt in to your email lists
View your products
Reading your blogs
>> Read more: