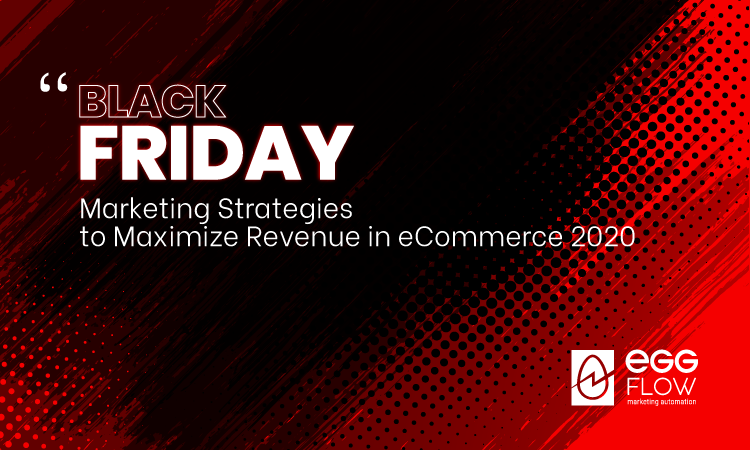 Black Friday Marketing Strategies to Maximize Revenue in eCommerce 2020
We all know by now that catching up with trends and holiday seasons is always a crucial part of an evergreen marketing and sales strategy in eCommerce. Since Black Friday 2020 Sales is just around the corner, to help eCommerce retailers generate more revenue, Eggflow would like to share with you an effective marketing strategy that you can implement to boost your revenue for this upcoming Black Friday Sales 2020. 
There several methods and ideas that you can try in order to drive more traffic such as running an ad campaign or promoting your Black Friday Sales on social media channels. However, we believe that the best practice to do is to optimize each stage of your customer journey in order to lead your potential customers seamlessly throughout their shopping experience. 
Inbound Marketing Strategy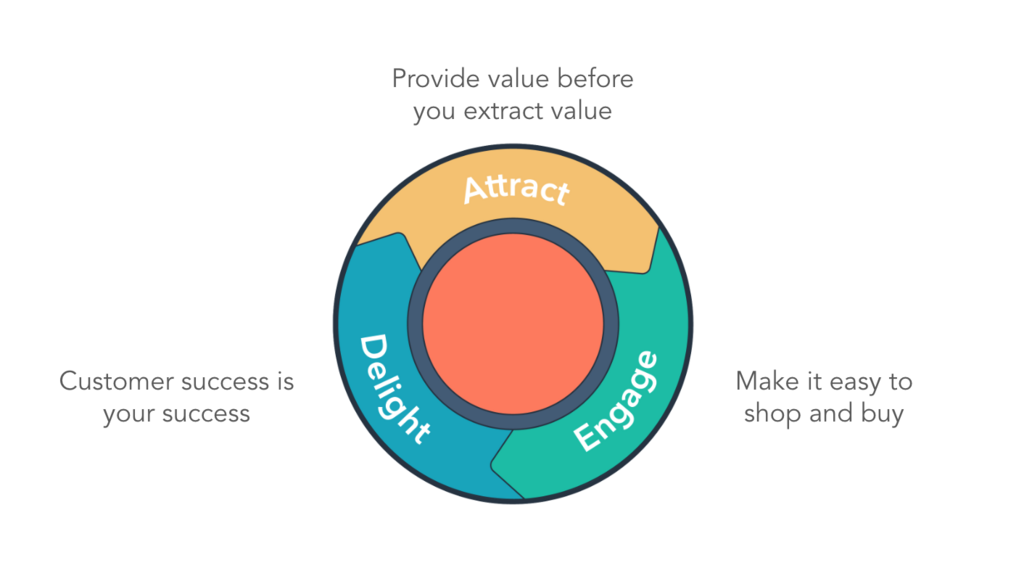 You might have been familiar with the fundamentals of inbound marketing. It's an evergreen marketing strategy that many marketers and retailers are moving towards in the past couple of years. So there is no double that implementing an inbound marketing methodology into your current marketing campaign and your eCommerce store is an outstanding move. 
As you can see from the flywheel above, there are 3 primary stages of inbound marketing which are Attract, Engage, and Delight. This methodology will help you build a strong foundation for the relationship between you and your customers. Its main focus lies in the fact that it always attracts, always engages, and always delights or in this case converts your customers to buy what you're trying to sell them. Because of this, your customer will always be attracted and engaged with what you have to offer them in order to build a long term relationship and a firm foundation with your clients. 
Customer Journey Optimization
So now that you have the basic knowledge of inbound marketing methodology, how to implement it into your store and your strategy is another story. Let's go through the inbound marketing flywheel to see what you can do through each of these stages and how you can optimize your store accordingly. 
There are many traditional methods such as running an ads campaign to gain more traffic, creating content using blogging platforms and SEO, or using social media to interact with a large group of people. There are some of the most common tools to use during the attraction process. 
1. Attract 
The first and most important stage is always how you can attract and grab the attention of your current traffic and potential customers. It's a crucial part when it comes to inbound marketing due to the fact that in any circumstance, the first impression is always the most impactful of all. 
There are some common tools and strategies to use during the attraction process that can help you with making a great first impression on your potential leads such as: 
Running an ad campaign using Google Ads or Facebook Ads to gain more traffic.

Attracting new potential leads by using a blogging platform.
Sharing your creative and related content on social media such as Facebook Page, Twitter, etc.
Optimizing your keywords and content to take advantage of SEO, Search Engine Optimization.
Promote your products on Shopify using apps like Instant Traffic

to gain instant traffic to your store.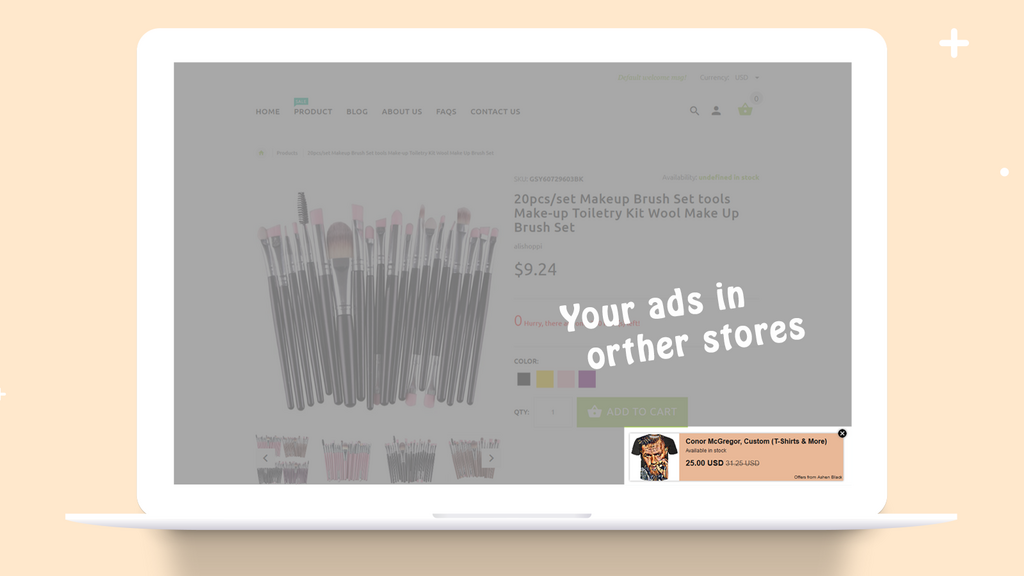 Running an online giveaway with compelling prizes that can go viral using tools like

Instant Giveaway

in order to attract participants and potential leads.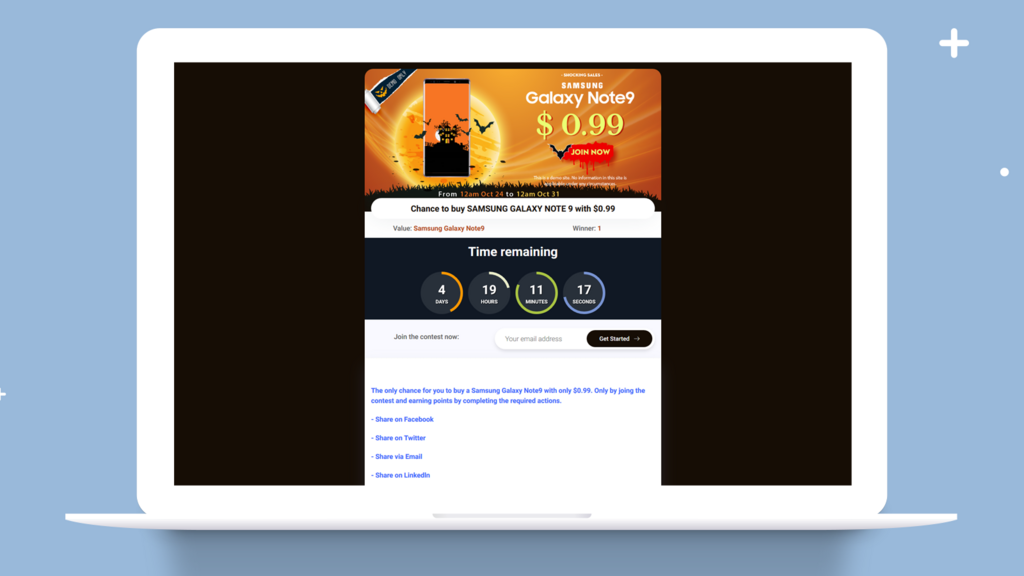 2. Engage
Moving onto the next stage of inbound marketing methodology, engagement is the next step towards building a good relationship with the potential leads which you have attracted and gained their attention from the first step mentioned above. 
There are numerous different methods that have been used to engage and interact with your leads which you can apply to your own strategy. Let's go through some of the most effective and efficient ways to optimize your engagement stage: 
Set up a pop-up on your website and store to advertise your promotion deals which you can easily create with a supporting app like

Smart Popup.

A simple and standard popup is a great way to introduce your promotion deals and provide a great CTA for your customers with the aim of getting them to jump right in on the deal.

Leads Segment & Management should always be your priority when it comes to handling leads data. This practice will help you to keep track of each customer and their buying journey.

Email Marketing can be used to engage and communicate with your potential leads. It can bring a personal touch to your engagement process and it's a great way to get your customers and leads to take part in your pitch when you're trying to interact with them while it can show your professionalism at the same time.

Create an easy buying experience with a simple sticky

Add to Cart

button in your store such as using

Instant Buy.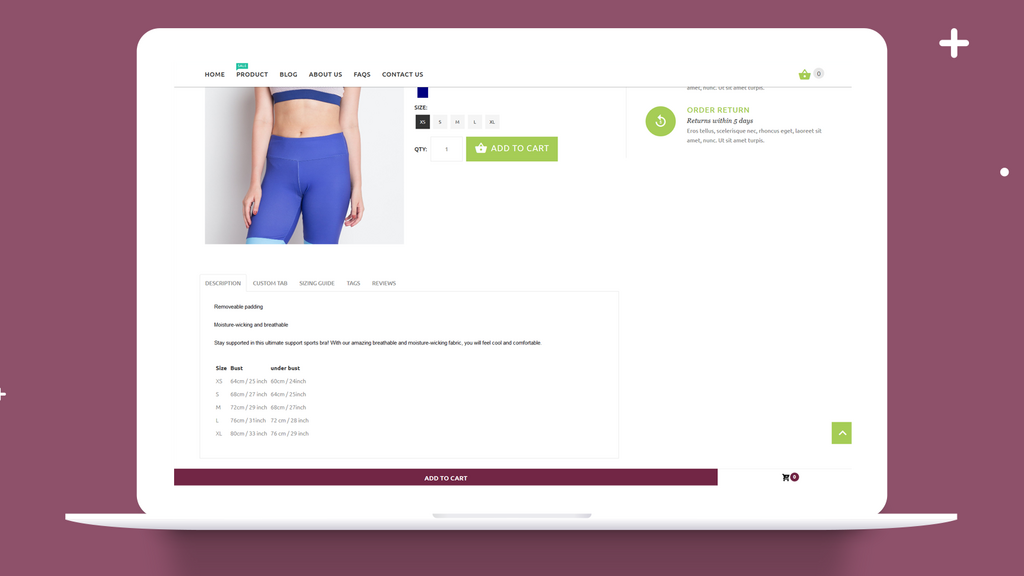 3. Delight 
Last but not least, delight is the final stage in the inbound marketing flywheel. This is the next step to take once you have built up a foundation with your customers through the engagement step above. At this stage, your main priority will be to keep maintaining their attention to your products and try to increase their interests in your brand. Since the big picture when it comes to inbound marketing is to always attract, always engage, and always delight the old and new customers no matter what and when even after they have purchased your products or they are just a first-timer on your store. 
There are many ways that you can delight your customers using various tools and simple techniques. Let's go through some of the most delightful ways to keep your customers engaged and delighted with your services and products: 
Surveying your customers is one of the most efficient ways to let your customers know that you care and always think about them. Furthermore, conducting a survey is a great way to gain market insights and to research how your customers think about you, your products, and your values.
Social Media feedback is also a friendlier way than a survey to get to know what your customers and your potential leads want from you. Since it can reach people faster and easier for them to access, you should always make sure that you take advantage of your social media channels.
Chatbot, live chat are tools that you need to use if you want to push your relationship with your customer further. It is one of the most effective methods to engage directly with your customers and potential leads. So it's crucial that you have a chatbot or a live chat operator on your store or social media presence.
Implementing a cross-sell tactic can be a powerful tool if you know how to use it well. It also can make your customers happy just by giving them such great and exclusive deals and bundles so that they can keep on engaging with you and your brand. Tools like Instant Upsell

can easily help you set it up without any hassle.

The app does so by advertised available coupons to site visitors in the form of announcement bars. If there is a time limit, a count-down timer will also be added for a sense of urgency. This app can be very useful and handy during holiday seasons.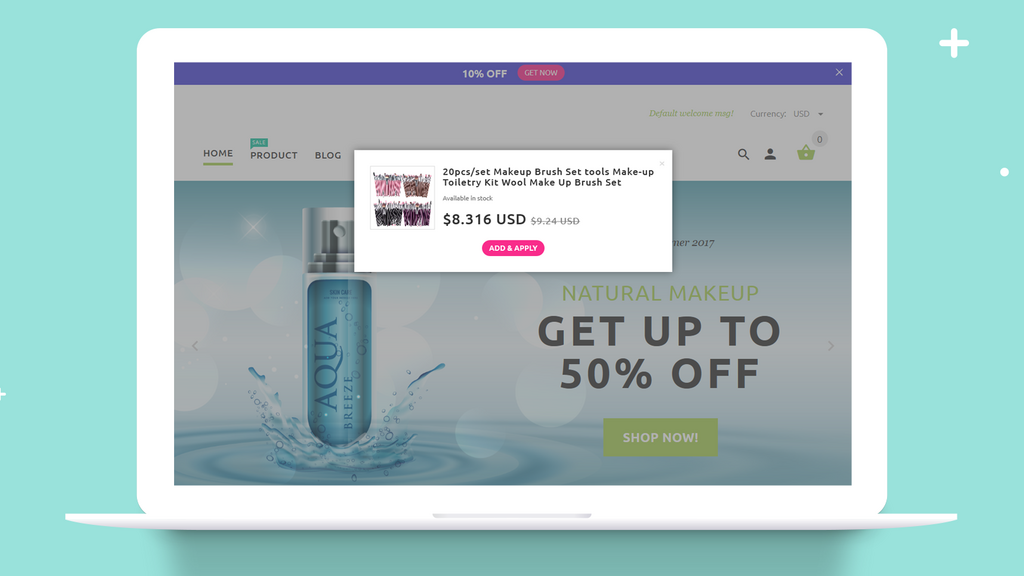 The Next Step
In conclusion, there are no limits to what you can do with inbound marketing. By choosing the right tools and the right strategies you will be able to maximize your revenue for this Black Friday Sales and also for any upcoming holiday seasons as well. In addition, you will also gain and build a great relationship with your customers and potential leads and even show how professional you are as a brand by letting them know you care and value your customers. 
For this upcoming Black Friday, Eggflow will have an Exclusive Flash Sale for 1 day only on November 17th, 2020. All brand new users will Get 50% off on Extra Plan for a lifetime subscription which will allow you to gain access to all of Eggflow Premium apps: Instant Buy, Shop Secure, Instant traffic, Instant Giveaway, Instant Upsell, and Smart PopUp. Not only that, we always provide a chance for our current subs to gain access to our Exclusive Extra Plan with only 19$. Don't miss your chance to participate in our one and only Exclusive Flash Sale for early Black Friday this November 17th, 2020. 
Click the link below to visit our app store on Shopify now: