How To Start A Free Plus Shipping Business?
For any business, "free" is always the phrase that attracts customers when they are looking to buy a product? In fact, it's a great way to not only get people interested in your product but also your company. Let Eggflow learn about Free Plus Shipping – a business model that maximizes profits for e-commerce entrepreneurs.
What is a Free Plus Shipping model?
A Free Plus Shipping model is a business model that entrepreneurs sell a product for 0.00$ and only charge on shipping /handling fees. At this point, you may be wondering: "So how to earn revenue if you offer a free product?"
This business model will not only make you money, but it can also help you make a lot of money if you know how to get it right.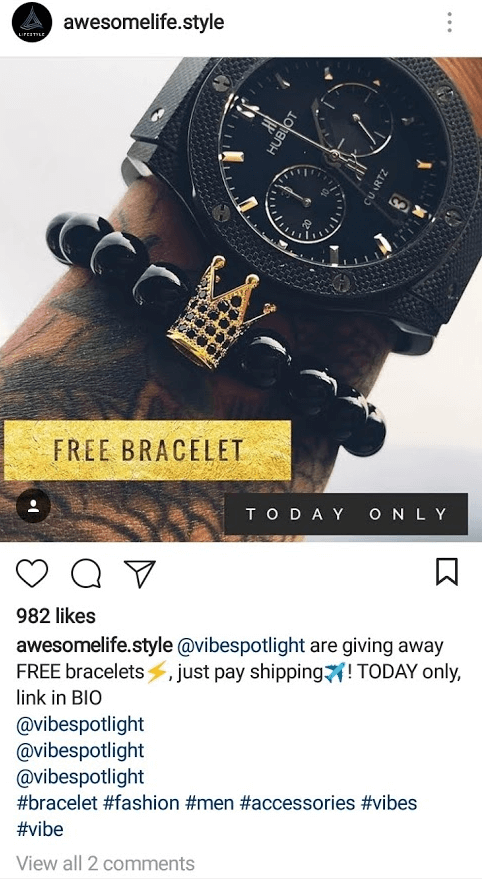 Instead of charging the product, e-commerce entrepreneurs, who run a free shipping model for their store, profit by inflating their shipping prices.
For example,  you find a ring from a supplier that costs $2.59 with free shipping. Then, instead of selling it for $5, you sell it for $0.00, but charge $5 as shipping costs. This way, your potential customers will be attracted to the free product and you will earn $ 2 profit per order.
As you can see, the Free Plus Shipping model is a smart tactic that e-commerce entrepreneurs can use to attract the audience and boots your sales effectively. Honestly, who doesn't like free stuff?
Why should you run the Free Plus Shipping model for your store?
If you're just starting out on an e-commerce platform, Free Plus Shipping is the model you should definitely try:
The first reason is the keyword "FREE". Of course, free and trendy products attract customers effectively.
With the Free Plus Shipping model, e-commerce entrepreneurs can easily conduct effective marketing campaigns with only social networking sites like Facebook.
If you run both the Free Plus Shipping model and the Dropshipping model, it can be a big boost for your business. It helps you save operating costs and inventory costs effectively.
Entrepreneurs can easily make huge profits if you know how to manage your business properly and research the product thoroughly.
Don't need to invest too much time.
You can offer a wide range of products without emphasizing color, size and also introducing new products is not a big deal.
Pick the Best Free Plus Shipping Products to Sell
Remember, all you have to earn when running the Free Plus Shipping model is your shipping cost, so choose your product carefully. You should choose products that cost between 0 – 10 $ to best suit the normal shipping price. If you choose goods that are too valuable, your customers may be suspicious and no longer interested in deals from you. You can refer to the pricing method below:
| | | |
| --- | --- | --- |
| Total Cost  | Price  | Minimum Profit |
| $0 – $2 | $4.95 | $2.95 |
| $2 – $4 | $7.95 | $3.95 |
| $4 – $6 | $9.95 | $4.95 |
| $6 – $8 | $12.95 | $5.95 |
| $8 – $10 | $15.95 | $5.95 |
You can charge more because your total costs are lower (for example, instead of $ 4.95 you can charge $ 7.95), but it all depends on the type of price. Feel the value of your product.
Be sure to include the quality of the product you have chosen so that your customers don't feel "scammed" and you can sell it with confidence!
How to run the Free Plus Shipping model on business?
If you are still confused about how to get started with Free Plus Shipping, you should immediately create a Shopify store.
Shopify is one of the most popular e-commerce platforms and has been trusted by thousands of e-commerce entrepreneurs from around the world. Shopify's platform is simple to use and it will provide you with helpful tips and advice during the store creation process.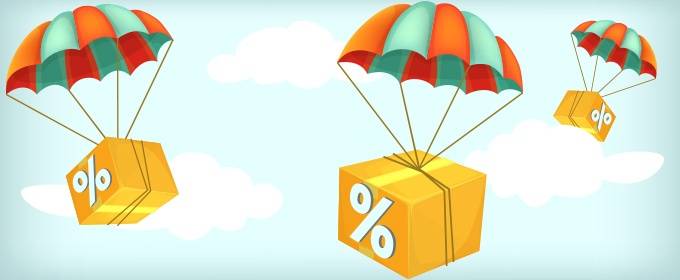 With the Free Plus Shipping model, the most important thing is that entrepreneurs have to make sure the profit margin is as big as possible. One of the biggest worries for e-commerce entrepreneurs is managing their store's warehouse, especially if they are running their businesses on a small budget.
This problem will be completely solved if merchants know how to combine and take advantage of the dropshipping model. Combining the Free Plus Shipping model with the Dropshipping model is a tactic to attract audiences to your website and increase your sales extremely effectively. Dropshipping allows merchants to focus their business on the e-commerce platform without having to worry about inventory or warehousing costs.
Use the Free Plus Shipping model as a Sales Funnel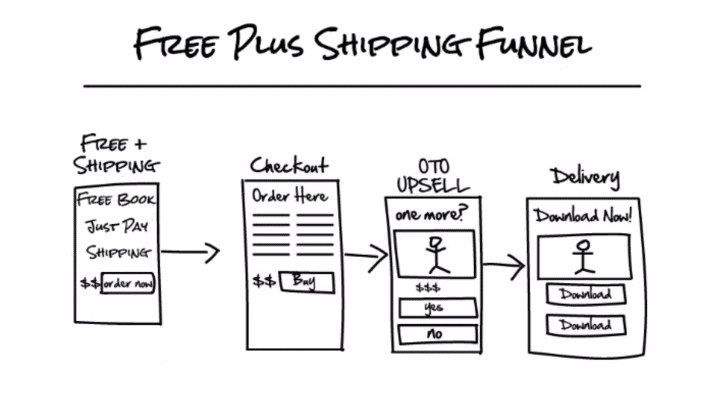 Sales Funnel is an extremely powerful converter. It not only turns your visitors into customers but also can "filter" customers from visitors who click on your ads out of curiosity. These sales funnels will help you maximize your ROI and make a lot of profit if built on a database and done correctly.
Free Plus Shipping is often used by e-commerce entrepreneurs as a kind of sales funnel for effective cross-selling. Free Shipping Funnel is basically built on customer behavior – they always like what is free. The free item will be a stepping stone for effective cross-selling.
Conclusion
Now you know everything you need to get started with a Free Plus Shipping business! Are you ready to start selling and generating revenue right away?