The Ultimate Guide to Shopify Dropshipping
For people looking to make money online, dropshipping is a popular option. If you have never heard of the term before, it can sound intimidating. Fear not, for this is the latest edition guide on what you need to know about Shopify Dropshipping that can be read in one sitting.
This is supposed to serve as an introductory material that will help you figure out the basic of dropshipping. First, we will take a look at the definition of dropshipping and get ourselves familiar with some new terms. Then we will move on how you can use Shopify to start your own dropship business.
If you already know what dropshipping is and are wondering how you can do that with Shopify, you can skip to the corresponding part below.
What is dropshipping?
In e-commerce, dropshipping is a fulfillment method, meaning it is a type of service to get the products to the customer.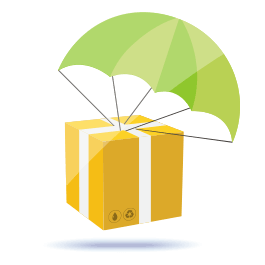 In traditional commerce, the merchant buys the products from a supplier and store the goods at the merchant's warehouse. When a customer places an order, the merchant ship the products from their place to the customer's house. 
In dropshipping, the part where the merchant buys from wholesalers is completely skipped. When a customer purchases something, the store owner does not ship the product from their place. Instead, the merchant tells the manufacturer to ship the product to the customer straight away from the manufacturer's factories.
For dropshipping to work, there are three sides involved in the process. We will see who they are below.
How does dropshipping work?
In the dropshipping chain, there are three main players:
Retailers: Someone who sells goods to the public in small quantities. This will be where you stand if you want to sell goods to individuals. The term "merchant" will also be used for retailers in this article
Manufacturer: The one who actually produce the goods. They sell in bulk and most (if not all) have a Minium Orquer Quantity (MOQ) that a buyer must need to buy from them. In compensation, the price per unit is much lower than in retail.
Wholesaler: The one stands in between the other two. Wholesalers buy from manufacturers and sell them to retailers at a slightly marked up price. To compensate, their MOQ is usually very low.
Note that the term "supplier" can refer to either the manufacturer or the wholesalers, though it commonly means the former.
So with all our players ready, let's see how a dropshipping transaction looks like. For our example, you are the owner of the Stuffie store, selling reversible stuffed toys. You dropship the toys from Smart Toy, a manufacturer in China. 
You run ads for your products on Facebook and Google. A customer sees the ad and decides to purchase one product through your Stuffie website.

You get the notification of the order. You capture the payment and send the order detail to Smart Toy.

Smart Toy arrange the shipment to the customer's address. Once the package is on the way, Smart Toy send you the tracking number. 

You send the customer the tracking order and take care of any customer support along the way.

20 days later, the package arrives at the customer's house. The fulfillment is complete.
As you can see from the example, at no point does the customer make direct contact with the manufacturer. The dropshipping part that you carried out is an invisible service. To the customer, everything seems identical like any other online purchase. But the major difference here? You don't have to deal with inventory, it's your supplier who does that for you. 
Pros and cons of dropshipping
Pros:

 
Sell with no inventory

: This is perhaps the most advertised feature of the model. With the set up as described above, merchants only purchase from the manufacturer when there are orders.

You buy as much inventory as you sell

. As such, there is virtually no inventory cost for the merchant, which significantly reduces initial investment costs.




Another benefit it's that you can offer a wider range of products than traditional businesses.

Easy to set up and to scale

: Since you don't have to worry about warehouse or shipping, creating a shop is much more straightforward. All your efforts can be focused on more important tasks like marketing and customer support. In case you suddenly get slammed with a lot of orders, you can scale up your business easily with your manufacturer backing you up. 

Work flexibly:

Relatively speaking, you can decide when and where you work with dropshipping. As long as you have Internet, you can work anywhere, any time.




Note that you need to invest in your dropshipping store as much time and effort as any business for it to grow and succeed. Realistically, you can't expect a six-figure income just from a month of part-time work. For many starting merchants, "you can work at anytime" soon becomes "anytime is when you work".
Due to its mobility and low entry barrier, dropshipping is a very popular model. However, all of its advantages have a price attached.
Cons:
Low profit margin

: Underpricing and price wars can be a big problem. Because it is so easy to start and sell, many jump on board dropshipping and willing to sell at the lowest price possible. Of course, the service quality is proportional to the price, but you can't deny that many customers will be attracted by it.

Things can get complex

: It is very likely that you have to work with two or more suppliers. This is even truer if you sell different products. Coordinate orders, shipping and inventory tracking between suppliers can morph into a huge mess over time. If you don't find a way to streamline the process down the line, that can eat away a lot of your time.

Manufacturer's error:

Even the best suppliers can have a slip sometimes. When that happens, it is you who have to take responsibility before your customer. Remember: dropshipping is an invisible service, so customer will chalk you up for any problem. As you rely heavily on your suppliers, their mistake can end up costing you customer trust and time.
The difference between dropshipping & affiliate marketing
Affiliate marketing is a way to earn profit by acting as an intermediary between customers and another seller.  You use your website traffic to promote the product or service of another business. When someone makes a purchase through your site, you will get a commission for the sale. Typically, you will have a unique link for directing the visitors so that the other company knows who to credit. For example "otherstore.com/?ref=yourname".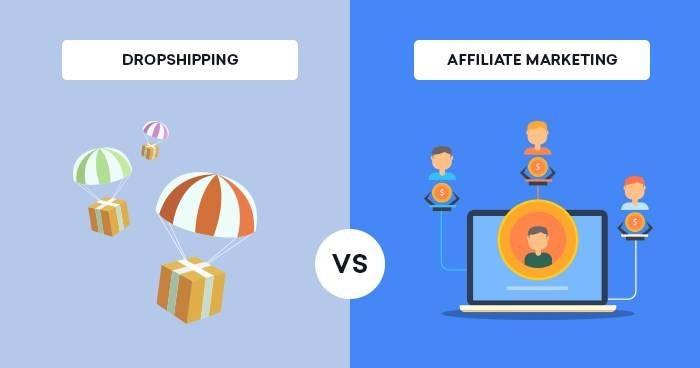 Dropshipping and affiliate marketing are two different business model, the former is selling for yourself while the latter is selling for someone else.
Similarity:
Run on a "not selling a product you own" principle

Easy to begin with

Focus on marketing
Difference:
Brand name ownership

Store control

Customer loyalty and support
How to dropship with Shopify?
What is Shopify Dropshipping?
Shopify Dropshipping means you set up a dropshipping business with the Shopify platform.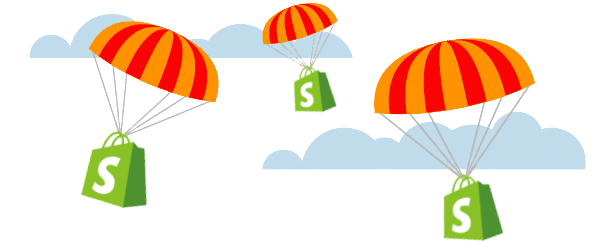 Chances are if you google "dropshipping", Shopify name will come up. This is because Shopify is one of the easiest platforms around to set up online stores with and so it becomes the go-to solution for many dropshippers, newbie and veteran alike. Their 14-day free trial without credit card required – enough time to test the water –  make it very quick to start.
In the following section, we will take a look at how dropshipping and Shopify goes together and how you can use that to set up your business with ease.
>> Read more: What is Shopify & how does it work ?
How to set up dropshipping on Shopify?
Dropshipping is an invisible service. So setting up a Shopify dropshipping store is mostly identical to a normal one, minus a few behind-the-scene legwork you need to do.
To set up a Shopify store, head to this page.
Afterward, you need to find products to sell and supplier who will dropship that product for you. Once you got the products up and live, 3/4 of all your effort should be focused on marketing.
How to find suppliers for dropshipping on Shopify?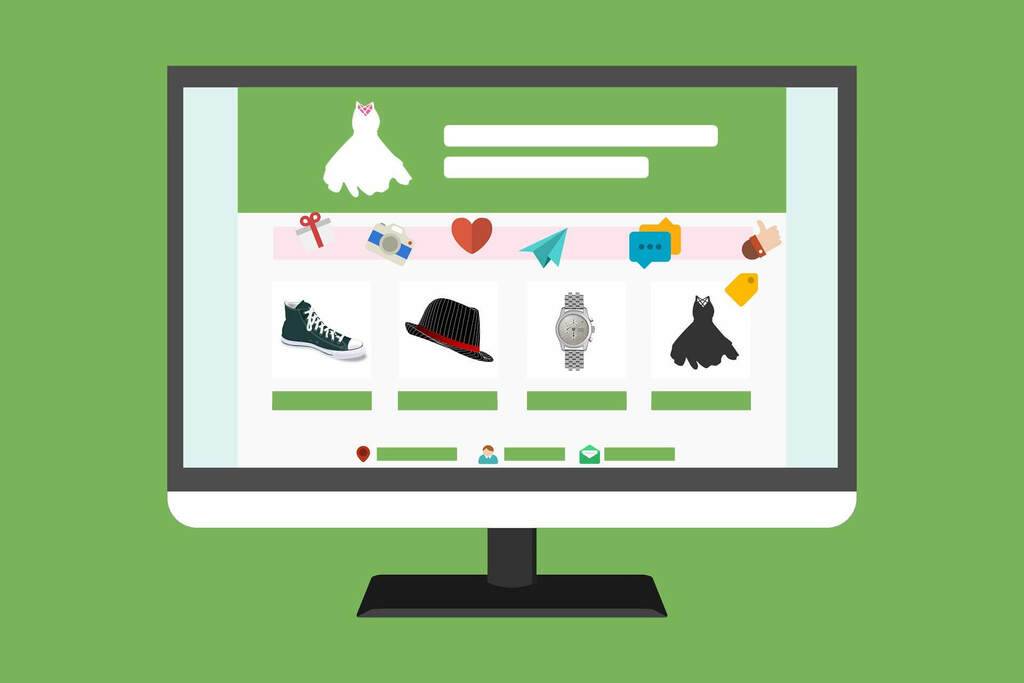 Search on Google:
This one is rather obvious, but here are some tips:
Don't be put off by terrible websites. Since suppliers don't usually put much effort into marketing, many have a website that hasn't been updated since the beginning of the Interenet. What is important is that the supplier can be reached and are active in keeping in touch with you.

Try many different keywords: aside from "bulk seller" you can try "bulk supplier", "reseller" or "warehouse". If you get stuck, try going to a marketplace and see how supplier listed themselves. This will give you an idea of what keywords to search for.
Major marketplace:
Aliexpress: A major retailer site, but many sellers here are very willing to support dropshipping. We will have a detailed section about it later.

Alibaba: A wholesaler site for bulk order. Their prices are even better than on Aliexpress, but the MOQ is generally high. Manufacturers here can also be a bit hard to communicate with in English. However, this is compensated by finding rare products not offered by Aliexpress. Some manufacturers can even do Print on demand for you.

Chinabrands: Another retailer site, but this one specifically consists of China manufacturers. The benefit is that they wholeheartedly support dropshipping and you can import straight from the site without asking anything.

1688: Only recommend after you have gotten the ins and outs of dropshipping and ready to venture out of the comfort zones. This site also requires good Chinese skill to navigate.

Amazon: Statistically, it is the most popular ecommerce site in the world. In reality, its dominant markets is the US and EU. 
Tips: To distinguish between a manufacturer and a wholesaler, take a look at the category they offer. Manufacturers are specialized in their niche, so all of their goods categories will be related to each other.

For example, a supplier for bedding cover will ofter sell other fabric-related products. Wholesalers, on the other hand, pull products from many different suppliers so they offer a wide range of unrelated products. If a company named "Toy.inc" sells everything from stuffed toys to highly advanced electronic ones such as drone, high chance they are a wholesaler.
Directories:
Directories are a lists of suppliers. They are compiled and updated by companies and usually cost an amount of membership fee. While certainly convenient, it is not required at all to use directories if you already know what niches to aim for. If you decide to use a directory, know that there always are unlisted suppliers that can only be found by the two methods mentioned above.
How to set up shipping on Shopify for dropshipping?
As you are not directly responsible for shipping, you mostly have to worry about fee calculation and coordination between different suppliers.
Tips: You should always order a test sample first for yourself before start dropshipping to real customers. This gives you the real experience into the product quality, supplier's service and shipping time.
Common shipping rate calculation
Base on real-time rate (Real-Time)

Base on product type (Per-Type)

One rate for all (Flat-Rate)
Order fulfillment coordination:
All orders to one supplier

Distribute orders based on location

Distribute orders based on price

Distribute orders based on availability
All of the processes above can be quickly done with the help of an app. Apps can help you fasten the process of importing, editing products and keeping track of orders much quicker and easier. Here is the list of top popular dropship apps:
Orbelo:
Import products directly from Orbelo or from Aliexpress

A Chrome extension dedicated for importing from Aliexpress

Feature a Dashboard with its own detailed report

Plan: depend on how many products you import.

Free: Included all basic features

Basic ($29.90/mo): import up to 10 000 products

Pro ($79.90/mo): advanced features for scaling up
Spocket:
Import products from Spocket which pull products mainly from EU & US

All products are sold with a 30-60% discount

Plan: depend on features

Free: Browse the product catalog only, no action allowed

Starter ($9/mo): Unlimited orders,  and basic feature

Pro ($49/mo): Up to 250 products + 25 Premium Products, exclusive search

Empire ($99/mo) Unlimited products, exclusive search
Spreadr App:
Import products from Amazon. Earn commission for each sale via Amazon Affiliate Program

Greate for merchants to use Shopify as a secondary sale channel in addition to their Amazon account.

Plan

Free: Unlimited product imports for development, affiliate and staff store

Basic ($5/mo): Unlimited product imports

Pro ($10/mo): Auto-synchronization
How to dropship from Aliexpress to Shopify
Aliexpress is a giant marketplace which offers an enormous range of products – almost everything can be found there. Even though it is supposed to be a retail site, the sellers there are mainly manufacturers from mainland China so they can offer very competitive prices.
In general, it is easy to dropship from Aliexpress: low MOQ, wide variety, low price. As a bonus, many sellers are familiar with the dropshipping model and willing to assist you. Of course, everything has its price: since Aliexpress is a popular choice, you are going to have a lot of competition. In addition, it generally takes longer to ship from China: the average wait time is about 20-30 days.
The best way to keep your competitive edge is to up your operation and customer support. By reaching out faster and keep your customer satisfied, you can still win over competitors who have better prices and bigger ad budget.
The easiest way to do Shopify dropshipping with Aliexpress is by using the app Orbelo to import products over. Once you add the products, write your own unique description for it instead of using the preexisting one.
Some general advise:
Stay away from branded goods to avoid fakes and knockoffs

Sort by "Order" to see how well a product is doing. Lots of orders means the supplier is reliable, and that there's a market for the products. Be careful, though: if a product has been on the market for a long time, it can also mean that the market has become saturated by now.

Price should not be too high. If you go for impulse buy products, then aim at the final price range of $20-50. Calculate your cost and aim at products that allow for a good profit margin.

Product has real, original photos. Bonus point if they have videos. This is a sign that the seller is a genuine manufacturer, or at least has a close connection to one. Dealing directly with a manufacturer can save you time and build a rapport for future business later on. Do a simple reverse image search with Google or Yandex to find out if the images are stock or not.
Conclusion 
Dropship has been and still is a profitable business. It is a good start for those wanted to join ecommerce, but don't have the capital to heavily invest in stock keeping.
However, many set the wrong expectation when going in and quickly get disappoineted. Being easy to start with does not mean dropshipping will bring profit overnight. Like any other business, a successful dropshipping store require time and commitment from the owner.
Stay up for our upcoming articles on various aspects of dropshipping.