Best Shopify Apps for Dropshipping 2019
Shopify Dropshipping is a lucrative business model, and it is very easy to start. To make the best out of Shopify platform, here are the best Shopify apps you can use to make you dropshipping life much easier.
Overview of Shopify Dropshipping
When talking about setting up a dropshipping business, you may very well have heard about Shopify Dropshipping. 
Shopify is an E-commercial platform that allows for easy creation of online stores. This means you can use Shopify to set up a virtual store of your own in a very short time. Every basic function will be properly taken cared of at the start from products listing to the checkout process. This way, you won't have to worry much about technical details and can focus on more important tasks. The whole setup is very straight forward with an initial 14-day trial that does not require any credit card information.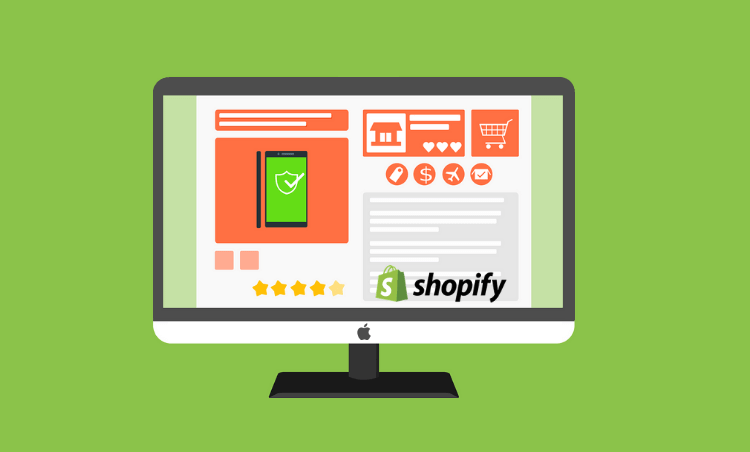 >> You may want to read later: "The Ultimate Guide to Shopify Dropshipping"
Due to Shopify stores being so quick and easy to set up, many merchants opt for Shopify when creating their dropshipping store, creating the phrase "Shopify Dropshipping".
But different stores will have very different needs. Shopify store owners can solve that by choosing from thousands of available apps in the Shopify App Store. Searching through them can be tiring though, so I have hand-picked this list of apps that will help with your dropship business.
Best Shopify apps to import product
In dropshipping, products are everything. No matter how much budget and traffic you have, if the core product isn't good, conversions won't happen. These apps will help you carry our market research and easily import products of your interest in your Shopify store.
Import from China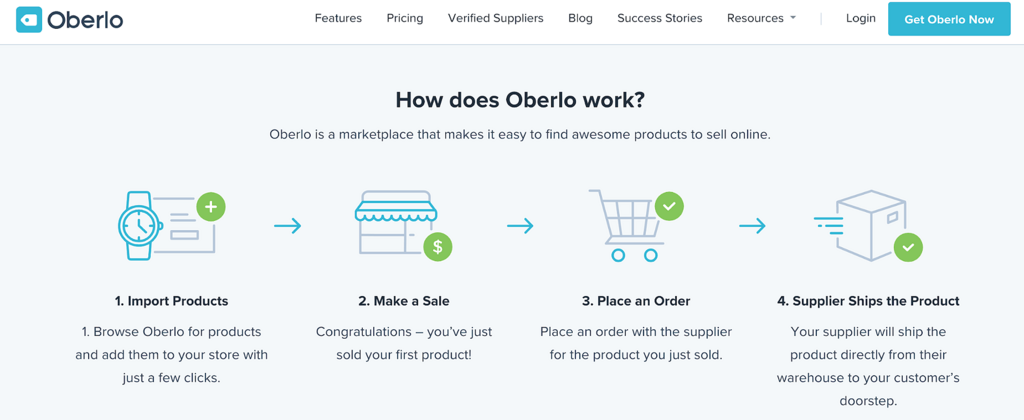 An app dedicated to importing from Aliexpress. It also has a Chrome extension for quick importation.

Features:

Import products directly from Orbelo or from Aliexpress.

Feature a Dashboard with its own detailed report.

Plan: depends on how many products you import.

Free: Included all basic features.

Basic ($29.90/month): import up to 10 000 products.

Pro ($79.90/month): advanced features for scaling up.
Import from other countries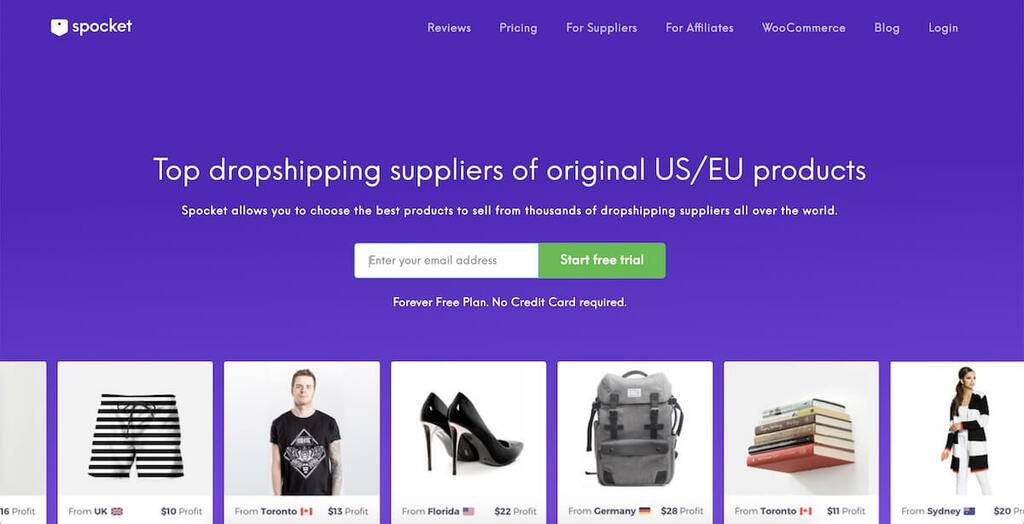 Features:

Import products from Spocket, which pulls products mainly from EU & US.

All products are sold with a 30% – 60% discount.

Plan:

Free: Browse the product catalog only, no action allowed.

Starter ($9/month): Unlimited orders,  and basic features.

Pro ($49/month): Up to 250 products + 25 Premium Products, exclusive search

Empire ($99/month): Unlimited products, exclusive search.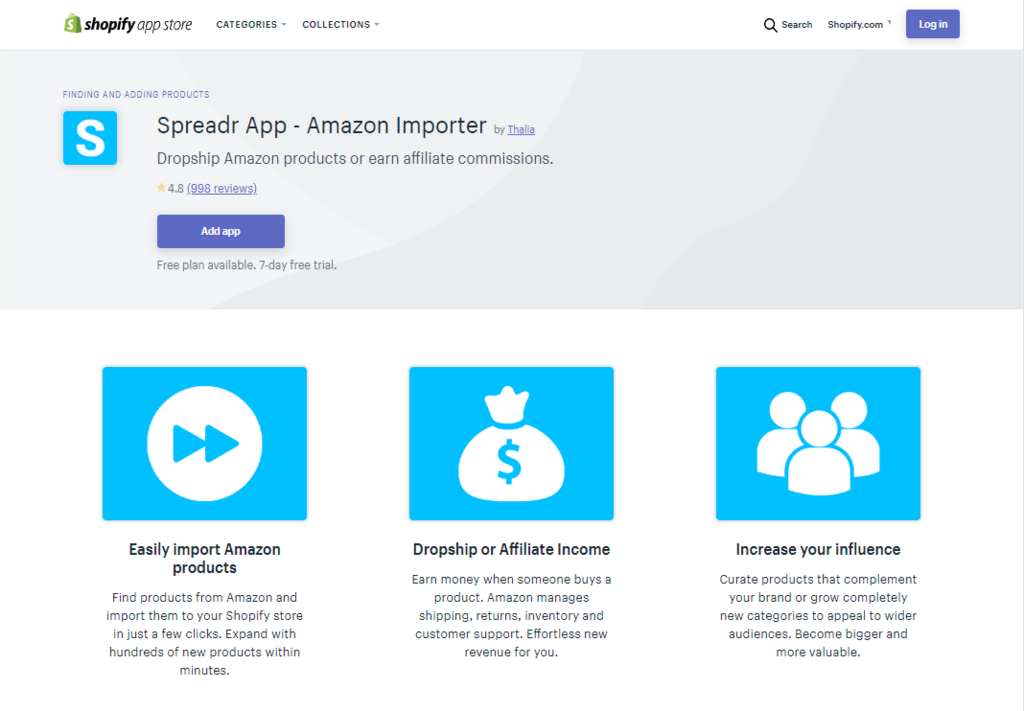 Features:

Import products from Amazon. Earn commission for each sale via Amazon Affiliate Program.

Greate for merchants who use Shopify as a secondary sale channel in addition to their main Amazon account.

Plan:

Free: Unlimited product imports for development, affiliate and staff store.

Basic ($5/month): Unlimited product imports.

Pro ($10/month): Auto-synchronization.
>> Read more: Trending products 2019 for Shopify dropshipping
Best Shopify shipping apps
Normally in dropshipping, the supplier will be the one physically handles this part, not the store owner. Therefore, there is no need to worry about getting product weight, packaging or printing shipping labels.
However, it is very likely that you will need to work with multiple suppliers with different shipping policies at once. As such, calculating shipping fees and coordinating orders can be a time-consuming and error-prone work.
Rather on shipping app in a traditional sense, I'll focus on apps that lean more toward fee calculation.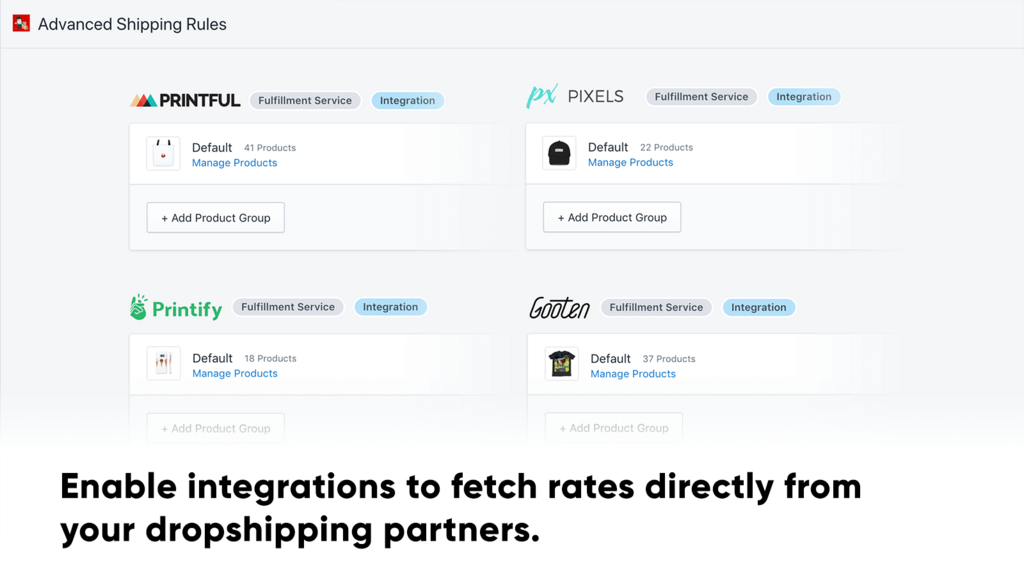 An app that shows shipping cost at the "shipping" page of the checkout process.

Features:

The most flexible of all, you can easily apply many shipping rate rules (flat rate, by the number of items, by price, by weight, or by carrier, by location. etc) 

You can group different products together to set the same shipping rate for them. Pretty awesome if you have different products from different suppliers. You can also set blended rates to decide what rate to use when there are multiple product groups in an order.

Add rules to change an existing shipping fee in certain conditions (for example free shipping from 3 items and up)

Plan: Only paid plans, but with a 7-day trial

$9/month: 2 product groups, 1 blended shipping rate

$29/month: 5 product groups, 2 blended rates

$59/month: 20 Product Groups, 3 blended Rates, Postal Code Subzones

$99/month: Unlimited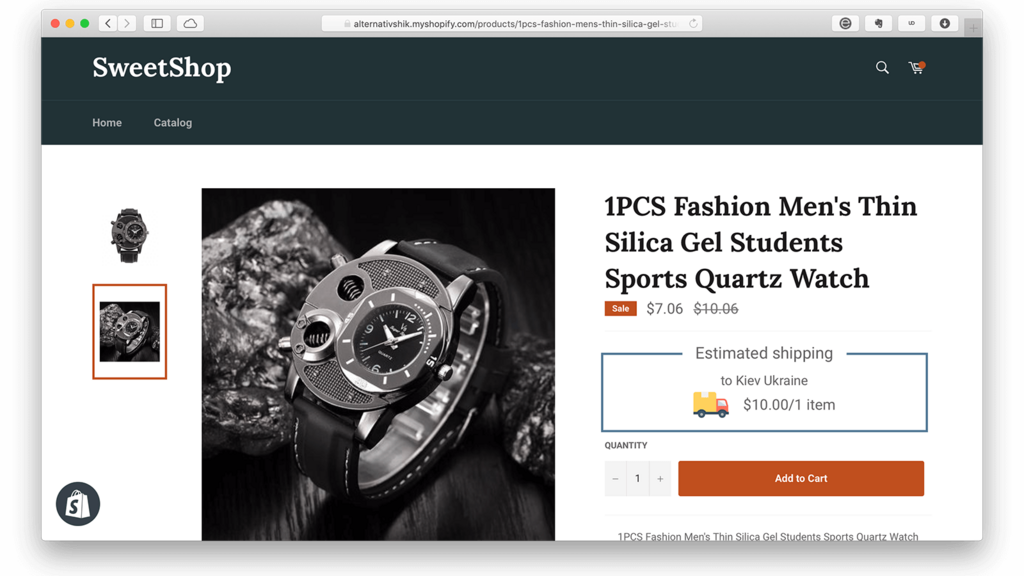 An app that shows shipping cost right on the product page.

Features:

Plug-a-play installation. You just need to install and everything is set up right away. You can change some settings in Shopify admin if you want.

If you have more than one shipping rule, it will show customers the cheapest shipping rate available.

Only have weight-based and price-based shipping rates. Calculated rates (for example UPS, FedEx, etc) not included.

Plan: Free.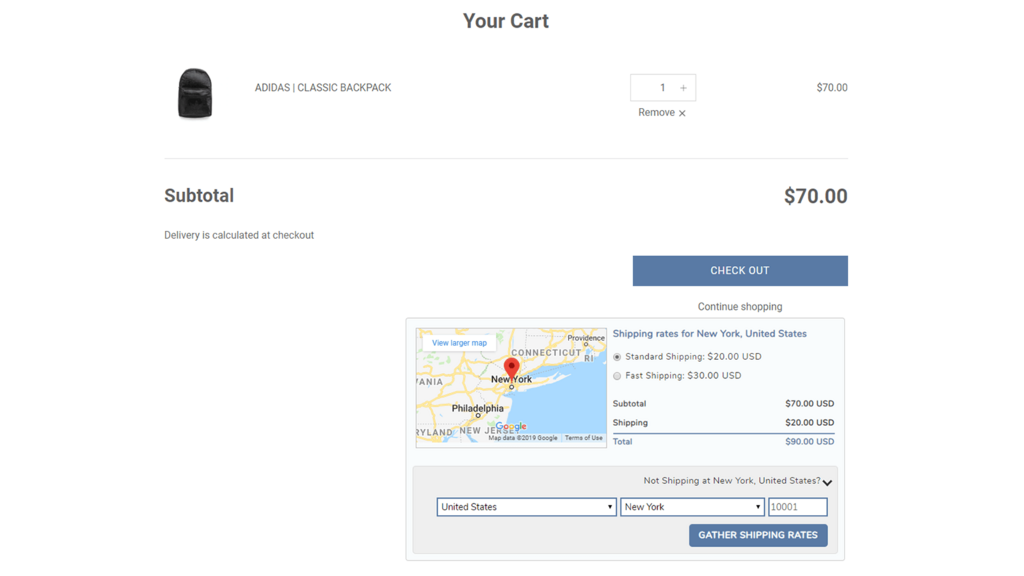 An app that displays the estimated shipping cost on the checkout page. Suitable for those with simple shipping rules.

Features

Plug-a-play installation. Show customers shipping cost right on checkout page

Customers can change their locations to get different shipping costs.

GeoIP Shipping Rate Calculator displays your shipping rates exactly as they are configured in your Shopify admin. If you want to change your shipping rates, you need to configure it from Shopify admin.

Plan: Free.
Best Shopify apps to increase sales
Growing traffic and being able to convert that traffic into sales is without any proof the most vital things to an online business. These apps will help you with attracting visitors and optimize your store on-site experience to give you the best chance of getting a sale.
Best Shopify marketing apps
Instant Traffic – Free traffic from ad exchange
Instant Traffic is one of the best Shopify traffic apps that gets you free advertisement.
Features:

Drive free traffic to your store by doing ad exchange with thousands of partner stores.

No additional cost for the growth of your traffic. The more you exchange, the more impression you get.

Customize partners' ads in your store to make it go well with your theme.

Exclude adult product categories from your store.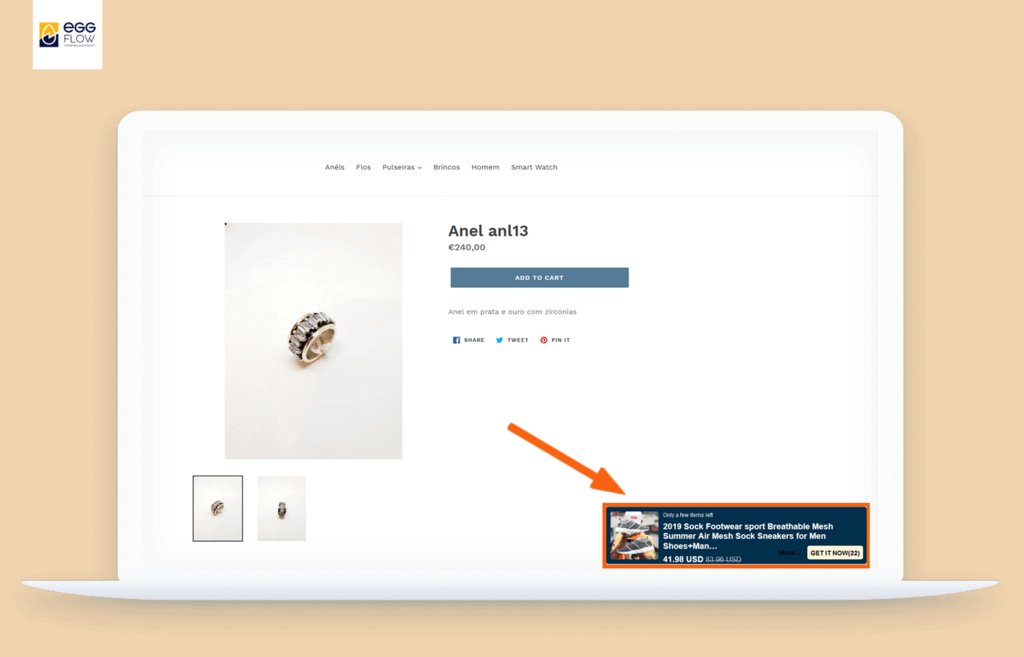 Plan:

Free: Free ads and traffic from partner, 5 slots for your store ads.

Premium ($19/month): 10 slots for ads, ad exchange targeting by countries and devices.
Smart Popup – Easy Pop-ups creation
An app that creates pop-ups for your store.

Features:

Create up to 4 types of pop-ups for different purposes.

Lead Flow, Coupon Popup, Call-To-Action Popup, Call-To-Action Floating.

Easy trigger setting and design customization give you full control over the pop-up.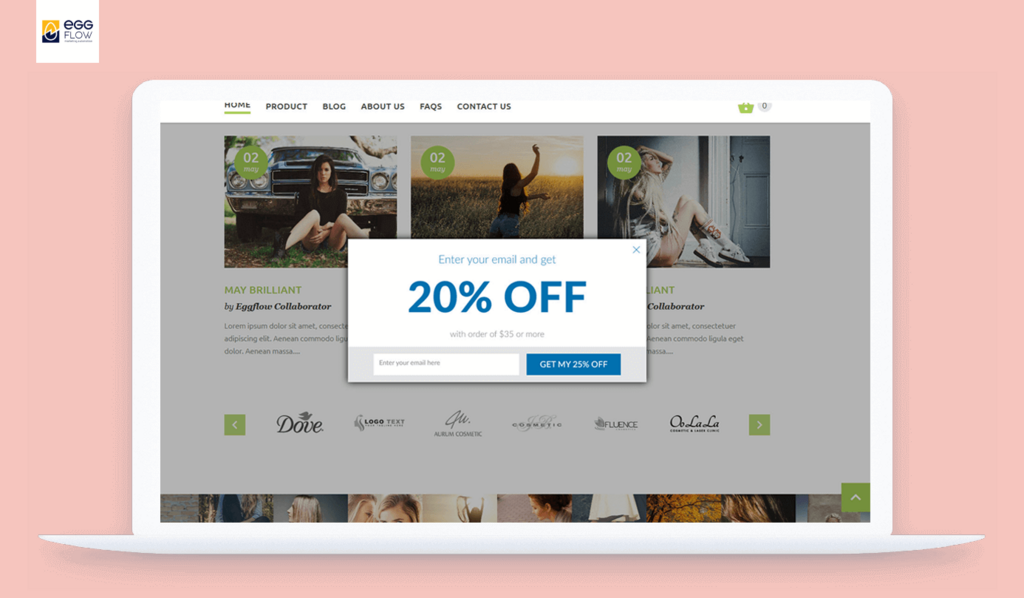 Plan:

Free: Unlimited number of pop-ups creation.

Professional ($9/month): Unlimited pop-up display, A/B testing popup.
Best Shopify upsell apps
Instant Upsell – Discount coupons promotion
Instant Upsell is one of the best Shopify upsell apps that automates coupon promotion in your store.
Features:

Make use of your existing traffic for coupon promotion.

Automatically show an offer based on available coupons and which products page customer is on.

Offers are shown as announcement bars on top of the page.

One-click code synchronization from store backend.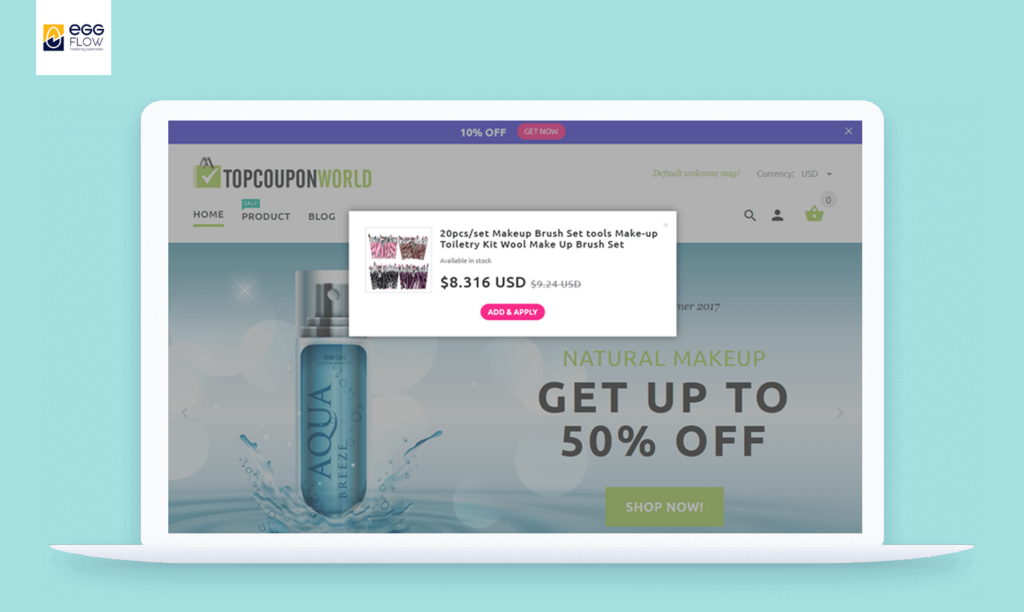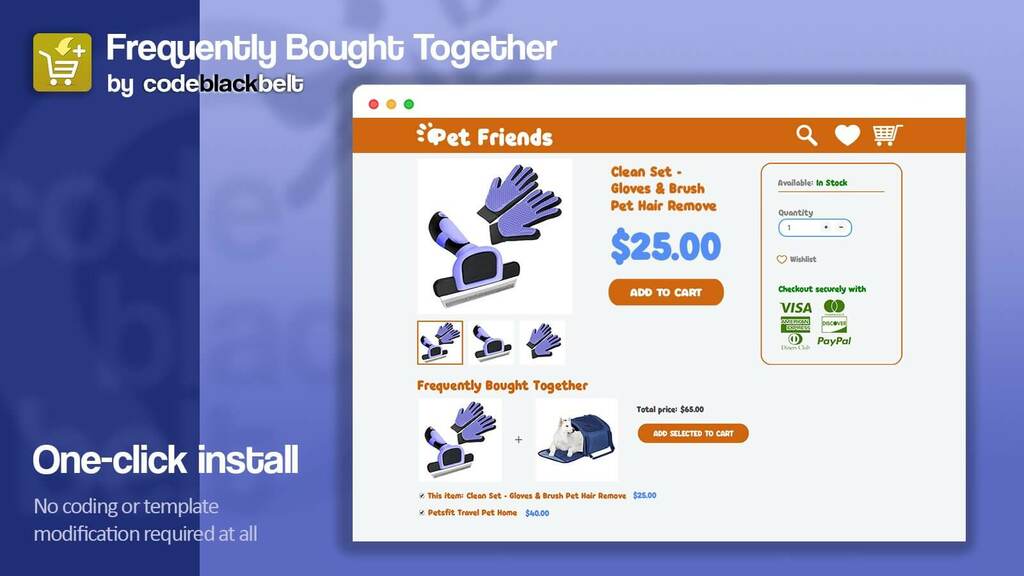 An app that create recommendation like the one seen on Amazon.

Features:

You can manually set which products get recommended with which, or let the app do it for you.

Wide-range customisation of recommendation bar.
Show rating and price comparison.

Plan: $6.99/month, 30 days trial.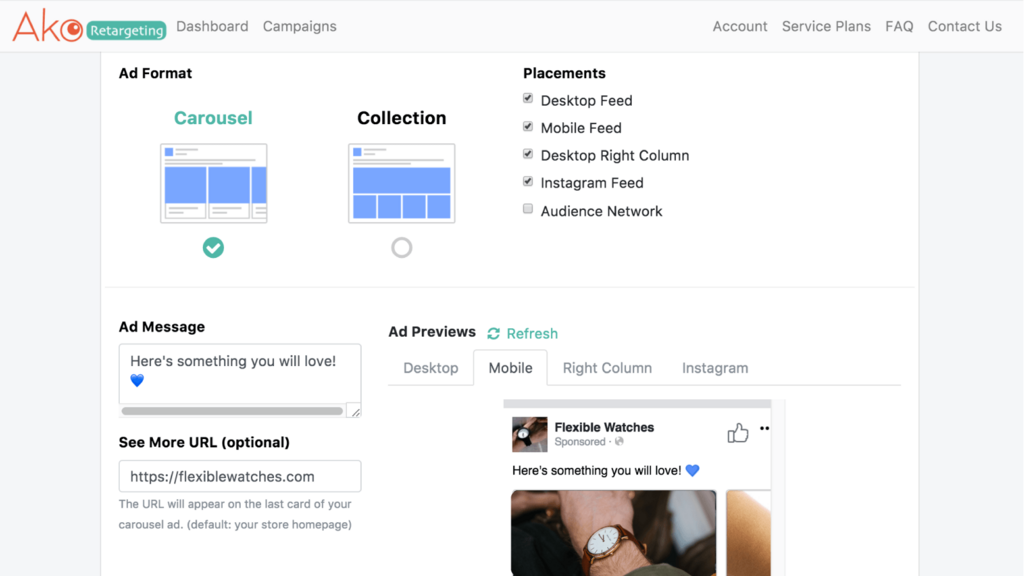 An app for Facebook and Instagram retargeting

Features:

Retarget visitors of your website on Facebook and Instagram with relevant product ads.

Reach potential buyers who are interested in products similar to that in your store.

Plan: There are additional charges based on ad spending.

Free: 5% of ad spend, 2-month free trial

Silver ($9/month): 5% of ad spend, Facebook Dynamic Ads

Gold ($19/month): 3% of ad spend, Instagram Dynamic Ads

Platinum ($49/month): 2% of ad spend, A/B testing, Sequential Retargeting
An app that helps you run Facebook and Google ads in one place.

Features:

Retargeting through Google ads and Facebook ads. 

Set up new Google search campaigns: Roi Hunter scans your store and automatically target relevant keyword.

Set up new Facebook ad campaigns in a simplified and easy-to-understand way.

Plan:

Free: Facebook and Google Ads Retargeting, Google Search Ads.

Premium ($19.99/month): Facebook Ad Overlays, better product catalog.

Custom ($299/month): Personal service, Google display and shopping ads, Facebook and Instagram ads.
Best Shopify SEO apps
Shopify itself has a pretty good foundation for SEO, and these apps will help you fasten the process of optimizing your store.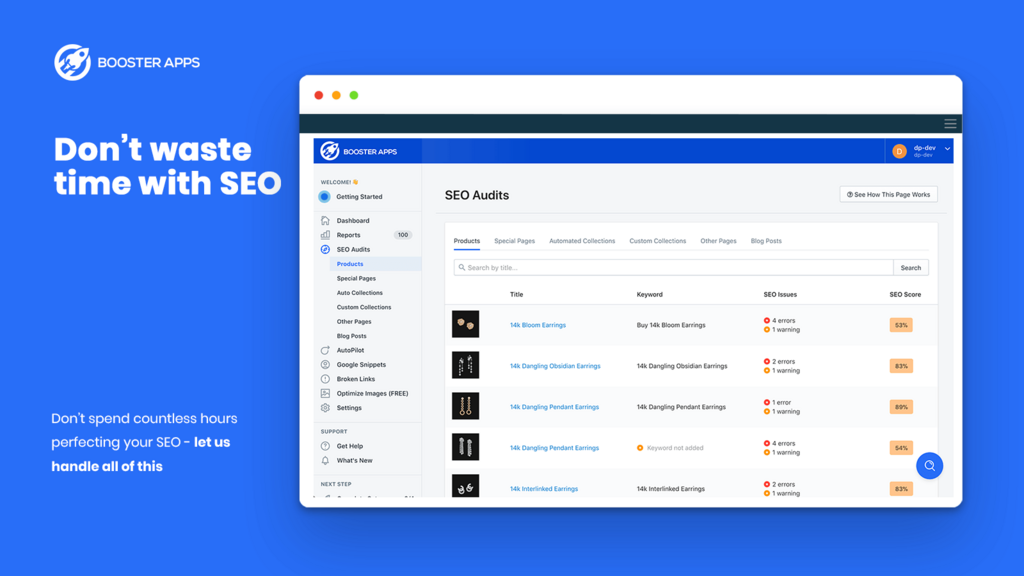 An app that does SEO audit and optimizes images alt-text for you.

Features

Image optimization: change all of your images alt-text in one synchronization.

Perform SEO audit and other work, such as fixing Metatag, broken links and Google snippets.

Plan:

Free: Unlimited image optimization

Pro ($24.99/month): Seo audit and all other features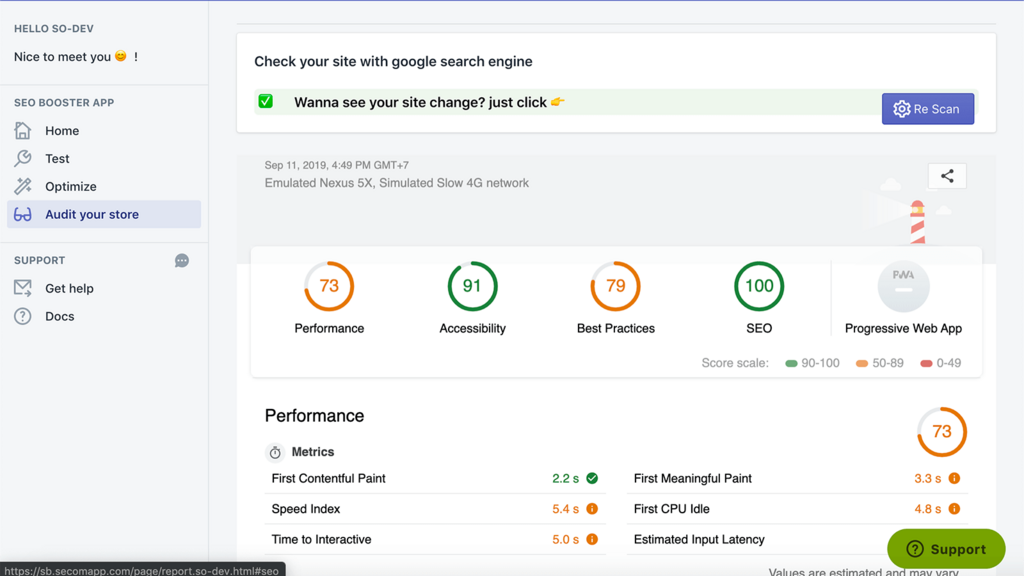 An app for SEO audit. It will tell you what needs to be fixed and offer a solution.

Features:

Perform SEO audition and give measurements

Give suggestions on what to do and can automatically do that for you. For example: adding JSon LD, fixing title and description tags, etc

Plan: Free
Best Shopify CRM apps
"CRM" stands for "Customer relationship management". CRM apps are ones that help you with keeping in touch with customers while doing the least work possible. 
Since one crucial part of dropshipping work is customer service, these apps will be of great help to you. At the start, maybe just taking care of Facebook Messenger and email is enough. However, as your store grows, so does the number of touchpoints with customers. If you find yourself getting frustrated for not knowing where a customer's support request go, or seeking a way to improve the relationship, then perhaps it's good time to start looking at those apps.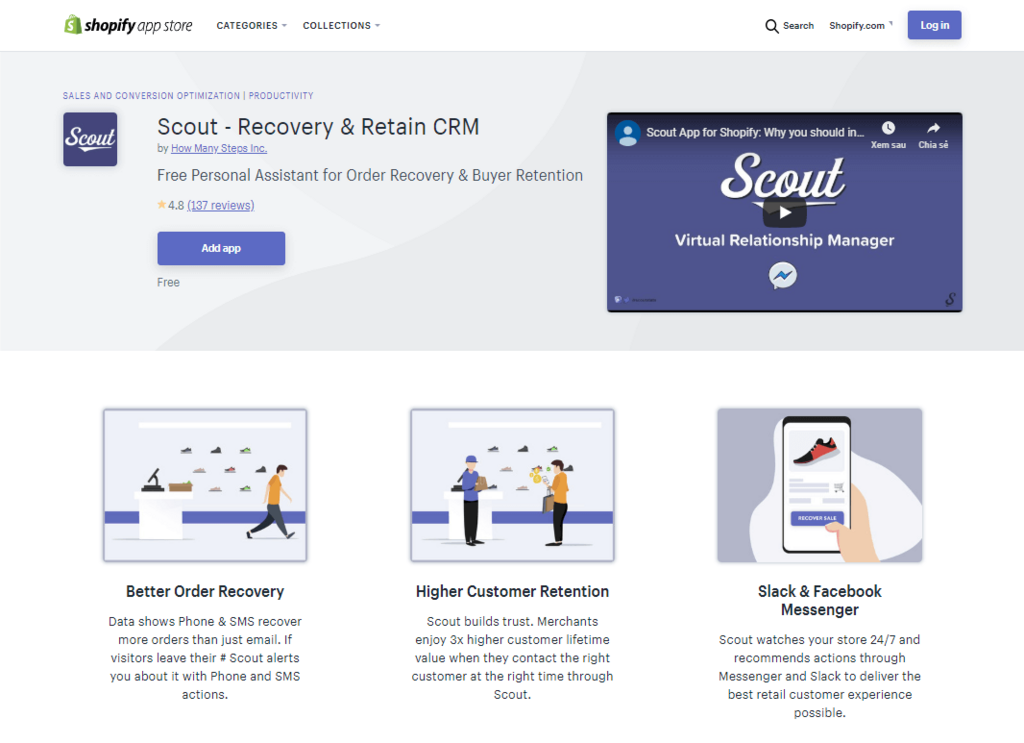 A virtual customer support assistant that communicates through Slack or Facebook Messenger.

Features:

You can set Scout to alert you for different events and assign different team members to different tasks.

You can reach customer through email, WhatApp, call or SMS.

For example: If someone abandons a cart valued more than 50$, one of you team member will be notified so that they can reach bach to the customer through chat.

Easy and straight forward to use.

Plan: Free.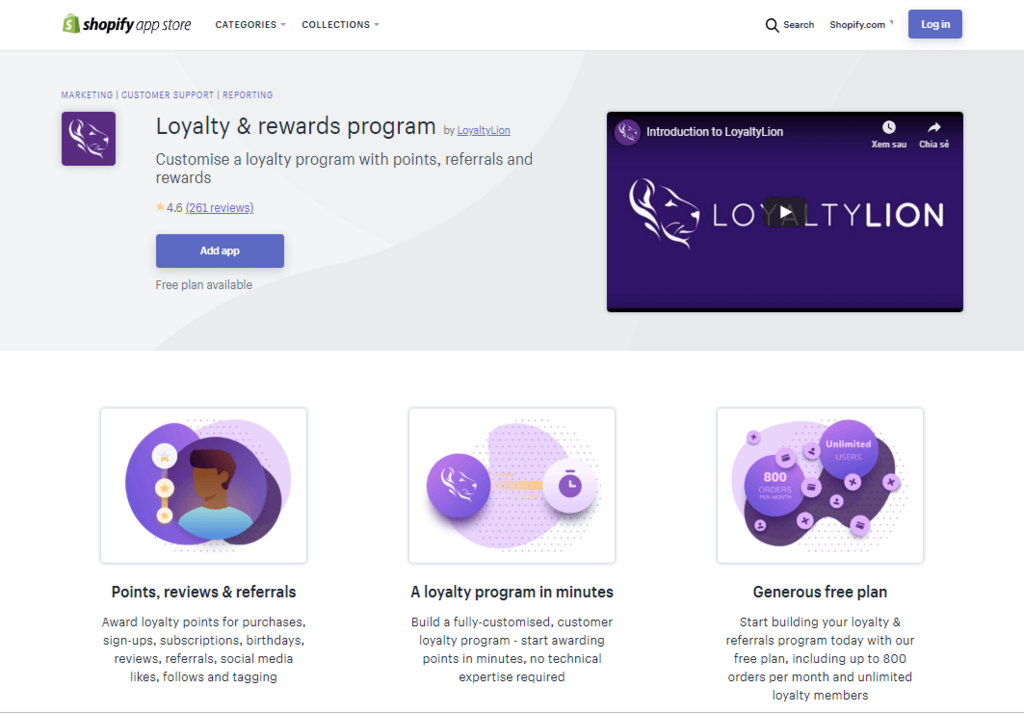 An app that creates a customer loyalty program for your store.

Features:

Allow customer to earn loyalty points by purchasing or by referring to a friend.

Points can be redeemed into coupon code, which in turn can be applied at checkout.

Analytics and report dashboard.

Plan:

Free: Up to 800 orders per month, an unlimited number of loyalty members. You can add enhancements like earning points from Facebook for $5/month.

Small ($159/month): Core features included.

Classic ($399/month): 2000 orders per month, more features.

Advanced ($699/month): 4000 order per month, multi-channel program.
A helpdesk system that based on tickets. Suitable to store with stable income and average size.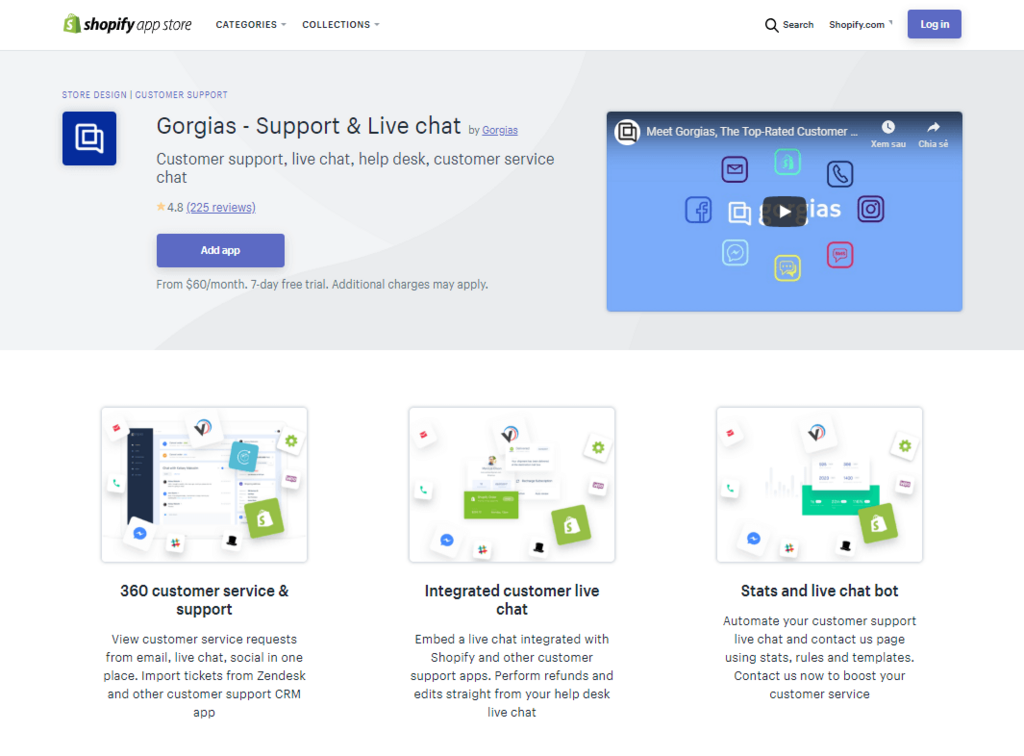 Features:

Help pull help tickets from various sources like social sites (Facebook, Insta, etc), in-store chatbox, and other applications into one source.

Built-in loyalty system and customer profiles.

You can take care of orders right in Gorgias (refund, duplicate, etc)

Full set of customization that allows you to tailor the system to fit with your business.

Plans: Monthly price will reduce if pay for 12 months at once.

Basic ($60/month): 350 tickets

Pro ($300/month): 2000 tickets

Advanced ($750/month): 6000 tickets
Conclusion
Shopify app store have all kinds of apps that you can take advantage of to better grow your dropship business.  Have you thought of what app to try out yet? Or do you know a great app that should be included in here? Let me know in the comment!