Increase revenue by 35% with an add to cart button by Instant Buy
As a Shopify Dropshipper, you must be struggling with abandoned carts. Many people make their way through the buying process and drop it just before payment. Abandoned carts, by its nature, is inevitable to any e-commerce store.  All we can do is to stand out from the crowd and give customers all the reasons to buy our products. Let's see How Castle B by J Marie minimized abandoned carts and reach $64k in potential revenue within a month, just with a Shopify add to cart button by Instant Buy.
Instant Buy – The secret to minimize cart abandonment rate
Among many things you can do to get rid of abandoned carts, optimizing customer experience should be the first step. A great shopping experience makes sure your value is well delivered to store visitors, and minimize the inconvenience that causes people to abandon their carts.
Take a look at how Castle B by J Marie manages to minimize cart abandonment rate and increase revenue by 35% within a month, just with Instant Buy, a powerful yet free Shopify App.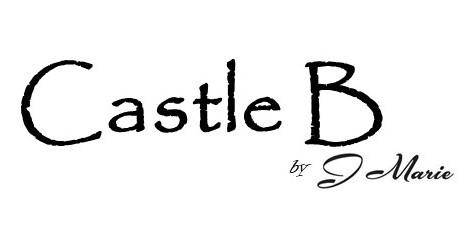 A smooth professional user experience
The Amazon-like add to cart button turns the store into a professional e-commerce store that pays attention to the smallest customer experience.
Quick and Easy
There's not any inconvenience due to the limited size of mobile screens or interruption due to a slow connection. The sticky add to cart button allows customers to add products to their carts quickly and easily, just like picking an item to their carts in supermarkets.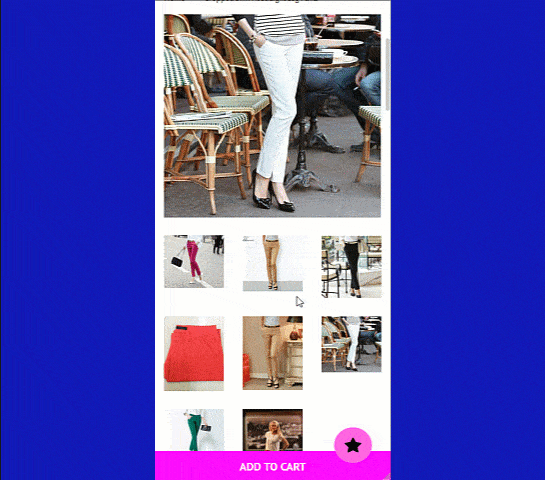 Little space occupied
Castle by J Marie has been very tactful to set up for the button to be hidden automatically when the default add to cart button is visible. This reduces unnecessary space occupation and reflects the store as a smart automated store.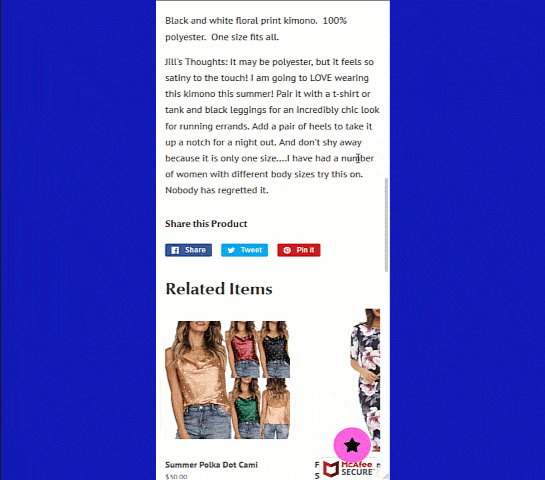 Recover abandoned carts with Facebook Remarketing Audience
Another tactic that helps Castle by J Marie reach 35% in revenue growth is Facebook Advertising Remarketing Audience. Improving customer's experience plays an important role in reducing cart abandonment rate, but recovering abandoned carts is critical, too.
A customer may not be ready to buy at one moment, they need more researching and considering. Make sure you are around when they decide they need the product.
By inserting a Facebook Pixel ID into the add to cart button, Castle by J Marie has created a Facebook audience of people who added products in the store. It was the smart Facebook Re-Marketing campaign that helped recover plenty of potential customers.
Good products, great customer experience, a smart marketing strategy, 35% in revenue growth is foreseeable.
"If you do build a great experience, customers tell each other about that. Word of mouth is very powerful" – By Jeff Bezos – CEO of Amazon.
Easy payment
With a Shopify sticky add to cart button waiting on the screen, even a first-time visitor who has never been on any Shopify store can easily make purchases without any difficulty.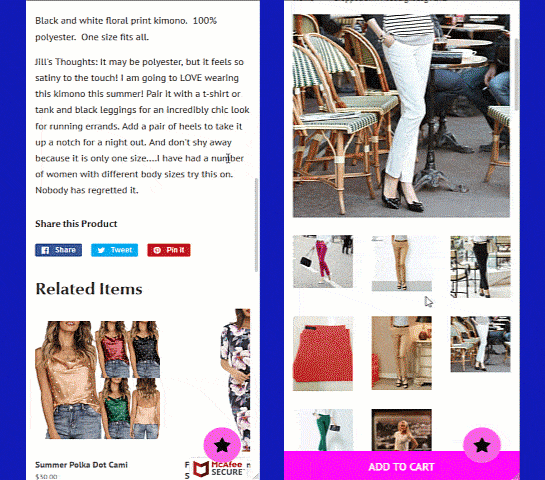 Customers can add products to cart right at the moment they decide to buy.
Even more by Instant Buy
You can tweak the Shopify add to cart button on your just like what you want, Instant Buy is developed to be adaptable to many purposes.
Show the add to cart button when customers scroll x% down the page.
Decide what happens when customers tap the add to cart button.
Use the button as a call-to-action: Shortcut to certain pages, Make-a-call extensions.
Custom text and color to match with your theme.
Pinterest remarketing audience.
If you are seeking ways to improve cart abandonment rate, this app's worth a try.
Conclusion
Castle by J Marie achieved 35% in revenue growth within a month. Castle by J Marie is living proof and there is a clear pathway, you can totally try to see if it works. If there's anything that you THINK could boost your revenue, try it! Only by trying it yourself can you say something is worth it or not.