What is Email marketing? Effective Email Marketing Strategies for your business
If you are selling online, email marketing is a cheap yet lucrative method of marketing you can do, even for a newly set-up businesses.  In this post, we will answer the question " What is email marketing ? " and how you can apply it to your business. 
What is Email marketing?
Email marketing definition
Email marketing is using emails to build up and retain a relationship between customers and your business. This does not mean the occasional spam mails you got in your inbox. Email marketing involves a lot more and technically, every single mail you send to customers can be counted.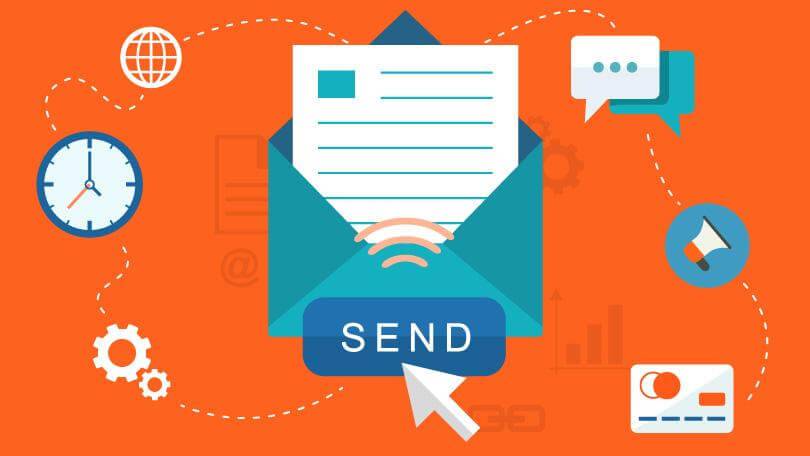 Normally, email marketing consists of two main types:
Transaction emails
These are emails triggered by interactions between the customers and you. These include emails like:
Subscription opt-in confirmation, password reset,…

Order receipt, shipping notice, order status,…

Abandoned cart email
Transactional emails have a higher open rate compared to direct email. Mailgun found that transactional mails have a whopping 80% open rate compared to the 20-25% rate of other marketing mails. As such, despite the name, transactional emails is a valuable channel for promotion, cross-sell and upsell or even to build up customer relationship
Direct emails
There are sent with no input from the customer. They are normally used for promotional purposes, for example:
Newsletter, gift guides, etc

Promotion, special offers, limited discounts,…
Why do you need email marketing?
1. You have full control
Email is a channel that belongs to you completely. On social media like Facebook, your natural engagement depends on Facebook's or Instagram's algorithm which can change at any moment. In fact, it already has: In May 2019, Facebook announced that posts from business pages will be demoted in order to prioritize posts from close friends and relative.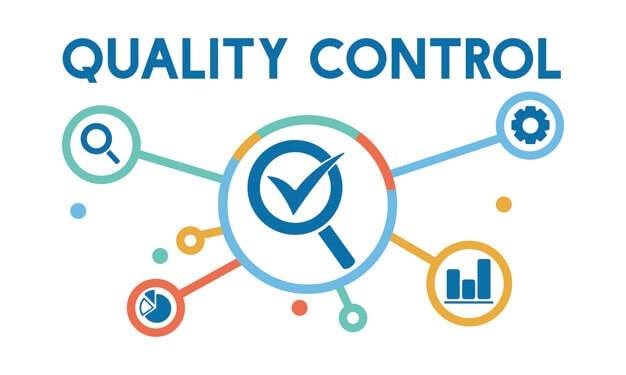 With email, you don't have to worry about any third-party interference. Also, you can make each email much better personalized and targeted than an advertisement or a social media post. It's an exclusive channel between you and the customers with very high reach and accuracy.
2. It's cheap and easy
Email is a low-cost investment compared to other leads capturing tactics. Even though you probably need to hire an email service provider (ESP), some ESPs are willing to provide free service for under a certain amount of contact. MailChimp, for example, gives a free first 2000 contact. 
3. It's effective
The effectiveness of email marketing has long been proven. According to this Shopify Black Friday Cyber Monday 2018 report, email is the top referer for order conversion.
Another thing that makes email marketing so worthwhile: You get all sorts of valuable data from there. Since you own the channel, you will be able to know how customers react to each email, how many open, how many click on links, etc. This is a valuable insight into your customer behaviors which will help with future marketing campaigns as a whole.
Effective Email Marketing Strategies for your business
Setting up your email marketing strategy will boil down to basically pay attention to two things:
Contact collection
How do you acquire the lead contact? There are several ways such as:
Use customer account:
When you get a sale, you will also get a customer's email address. Platforms such as Shopify will allow merchants to enable customer account. 
Opt-in forms:
You can put an email subscription bar where it is most visible like header, footer, navigation bar, etc. For a better result, you can place opt-in forms in a blog article, resource page or on your About Us page. 
Pop-ups:
If used well, pop-ups can be really good leads source. You can offer visitors to your store a discount or free educational resource in exchange for their email address. Pop up will allow you to collect information without sacrificing precious space on your main page. You can easily insert a popup in your site on Shopify with an app like Smart Popup.
A giveaway contest:
A giveaway contest is you give out prizes that participants compete for by complete certain actions. Usually, the action is to share your store page on social media. If you are on Shopify, Giveaway app like Instant Giveaway will help create a contest and keep track of your participants and referrals for you as well.
Customer segmentation
After getting all your contact, you will need to divide them into groups and tailor your emails to each group according. After all, one of the strongest advantages of email is its hyper-targeting ability. 
At this point, allow me to get a bit technical. To effectively segment your customers, you need a rating scales against which each customer will be rated. Introducing RFM: a database marketing term for defining where a customer stands in their relationship with you.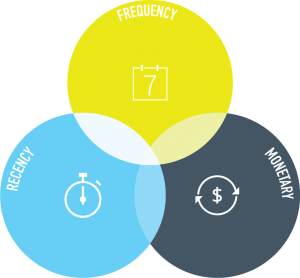 R

:

recency

The numbers of day count from a customer lastest purchase. 

R0 means a customer just buy something today. R30 means they last bought from you a month ago and R350 means a year ago. Naturally, you will want to keep this number as small as possible.

F

:

frequency

The total amount of times a customer has bought from you. 

F0 mean they are new leads who have never bought something and F10 means they have purchased from you ten times

M

:

monetary value

The sum of all the order value one customer has. 
After rating each customer with these criteria, you will be able to segment your customer base into specific groups with different email tactics. Some of them can be:
New customer:

Anyone with R0F0M0 is a potential customer. They have never bought from you, but they have subscribed to your list. 

Your goal is to introduce yourself, make an impression, build trust and get them to buy from you.

One-time customer:

They are your F1 who have bought once. Since eccomerce is so competitive some merchants only make profit from the second sales onward, paying attention to F1 is important. If you have many F1 customers, say 80%, that 80% is an untapped potential for profits with no customer acquisition cost.

Your goal is to get them to buy again. Similar products recommendation is one way.

VIP customer:

Those who buy from you a lot. Look at M and F to determine this. How much one needs to spend to be a VIP depends on your niche. Each store has its own marking system to determine this.

Have a special program tailored for them to keep them buying from you and show your appreciation for their loyalty. These are valuable sources of feedback as well.

Defecting:

Customer who haven't bought from you for a long time. They can be one-time buyers, or they can be VIPs who you haven't seen in a while. You will need to look at R to determine who is turning away. Normally, R45 means a second purchase is unlikely and R90 means little chance of coming back. This number can be different depending on your customer life cycle.

It makes sense to offer financial incentives for these customers, since if they aren't coming back anyway then you might as well give them a deep discount. If they don't use the discount you won't lose anything and if they do you earn a sale and a returning customer.

Abandon cart:

Customers who have added products in their cart, but for one reason or another does not complete the sale and left without checking out.

You should prepare a series of mail spans over 14 days. The first one is just a reminder that they have things left in carts. Then escalates it into a series of incentives like discounts with each offer heavier than the last.
Note that in reality, one customer can belong to more than one group. Take that into account to make sure that they don't receive overlapping offers.
Email Marketing Tips
Don't let trivial things delay your self from starting
When first starting out, it's tempting to make everything perfect for the big launch. Getting caught up with smaller details like the color of a button can delay the bigger plan. You should choose a well-reviewed solution that tick your biggest check-boxes, then perfect it along the way.
Start collecting email as soon as possible
From day 1, think about how you can grow your email database. It doesn't need to be something fancy yet, just as simple as setting up an automatic opt-in confirmation email.
Don't buy unsolicited email lists
This may seem to provide you a head start, but it will ultimately lead to nowhere in the end. Since people whose contact you buy have not given you their consent yet, it easily leads to your mail being marked as spam by many in the list. This will hurt your other legitimate email's deliverability and can get your account suspended by the ESP for investigation – something you do not want. 
Overall benchmark
This is a general overview of what is considered healthy for commercial email marketing:
Open rate: 20% to 30%

Click-though rate: twice or thrice as much as your store conversion rate. Since the average for online stores is about 2%, I'll say it's about 5% or so.

Hard bounce rate: (mail sent to invalid address): smaller than or equal 0.47%

Spam report: smaller than or equal 0.1% (1 in every 1000 of your leads mark your mail as spam)

Revenue: If 20% of total store revenue is from email, then it means email is doing a good job of converting and worth investing in more.
A/B test for the best results
You can do a simple A/B test as follow:
Split your customer list into three groups: A, B and C.

C is the biggest groups while A and B only consist of a small sample. A and B are of equal size

Create two versions of the same mail. Make the one different element the one you want to test (Call to action, heading, font, etc).

Sent each version to A and B group. Whichever copy perform better will get sent to C
Avoid automatic spam filter
When composing your email, try to stay away from:
Using too much capital, exclamation marks (!!!!!GET IT FREE NOW!!!!)

Repeating many spam filter trigger words like: free, $, money, …

Too many images with little to no text: Many spam filters don't recognize images. Furthermore, people can disable image loading in their mail which will render your mail meaningless.
Conclusion
Email is a low-cost channel that definitely worth looking into even since day 1 of your store. Spend time and effort to build up a powerful list, and in time you will get a very reliable channel for conversion.