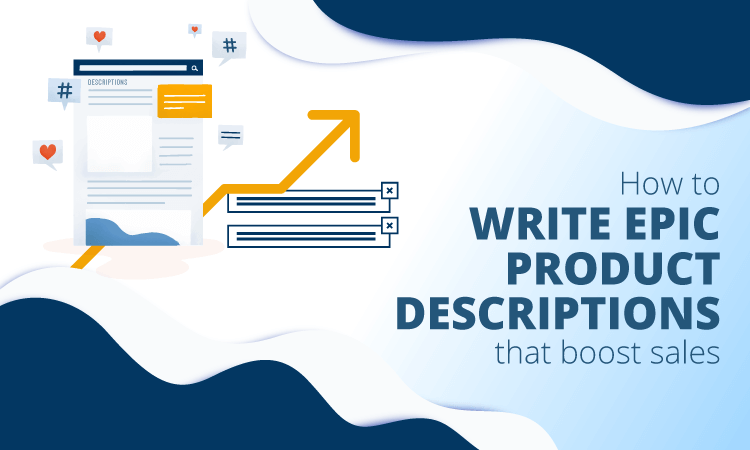 How to write epic product descriptions that boost sales
What are the ways that can help you "seduce" customers right from the first product introduction? Are your product descriptions really engaging enough for readers to click to preview or buy? Or is your product description simply a simple text just enough to give visitors a glimpse of the product?
When shopping on any e-commerce website, your customers can't see and touch the product directly. Therefore, a product description is an indispensable part of every online store.
In addition to helping your customers better understand the product, product descriptions also play an important part in SEO. Google appreciates product descriptions that make it easy for users to find and read when accessing your site.
What is a product description?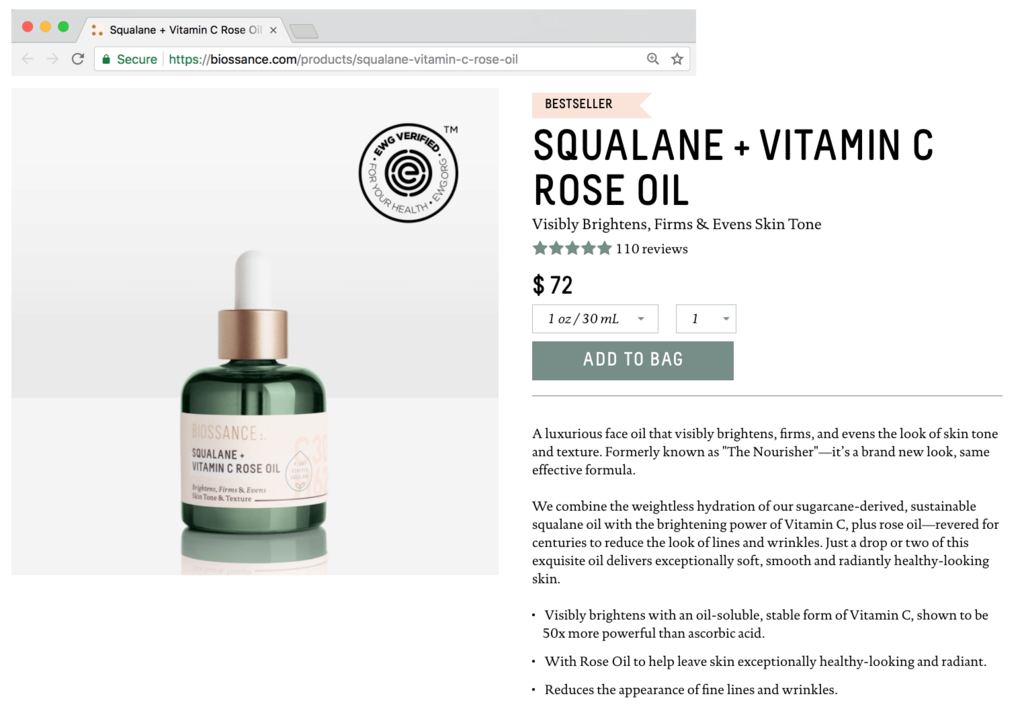 A product description is a description of the features and benefits of a product for customers visiting your website or your Shopify store. The main task of product descriptions is to provide sufficient product information to stimulate and promote buying activity from customers. To write a good product description, you need to answer the following questions:
What problems can your product help customers solve?
What are the benefits customers gain when using your product?
What separates your product from similar products on the market?
Why do you need product descriptions?
Optimized product descriptions can help you improve your SEO rankings effectively. If you know how to optimize product descriptions with keywords, it can help you improve your chances of ranking on Google.
Product descriptions can also help businesses educate customers about their products. Product descriptions can help provide customers with access to all detailed and necessary information about the product.
By providing customers with the information they need about the product, customers will know if the product is appropriate for their needs. This can help you increase conversion rates and reduce return rates effectively. Product descriptions can also be a tool to help strengthen the brand and customer engagement. It can assure your customers that your product can help them solve the problems they are having and can improve their quality of life in some way.
Product descriptions can also be a tool to help strengthen the brand and customer engagement. It can assure your customers that your product can help them solve the problems they are having and can improve their quality of life in some way.
Step 1: Define your Customer Persona
You need to capture your target audience, from their interests to their needs, behaviors and even joys. To portray your customer persona, let think about what they are reading and the websites they visit because that will help you understand the "tone" that will appeal to them. You should consider what will interest them – their desires, and the way they make decisions because that will help you become a person to talk to and capture their feelings.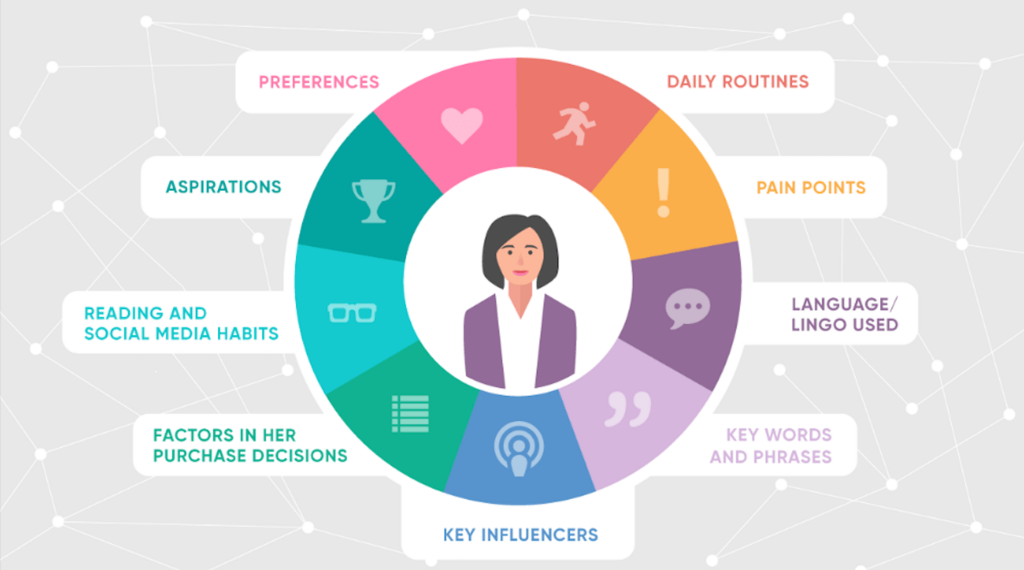 Defining your customer persona will help you create more vivid, personalized, and more compelling product descriptions.
Step 2: Create a list of product features and turn it into benefits for customers
In fact, potential customers don't want to know what your product has been manufactured and what stages it went through. What they want to know is that your product will help them? How does it make their lives better?
So before you start writing, list all the features and specifications of your products, then turn them into benefits for your customers. Benefits can be expressed in a positive way (for example, improving productivity) or are a matter of avoiding or minimizing negativity (such as reducing stress). An example of Amazon paperwhite: combining positive benefits (one-handed reading and a week-long battery) with avoidable problems (don't cause screen glare and reading without eye pain).
Step 3: Choose the right tone for your product description
Would you like to introduce the product with a boring tone or want to impress customers with an interesting, compelling story?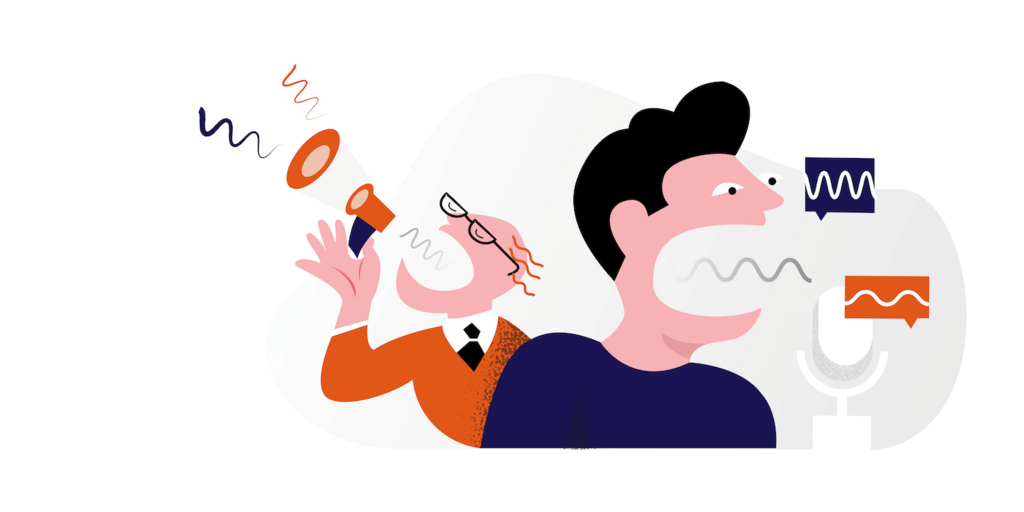 The "tone" you choose to write the product description content is very important. It can help attract customers and distinguish you from competitors, it gives readers a strong impression of the culture and personality of products and brands.
Instead of forcing your target audience to believe that your products or services are thoughtful and excellent; let your "tone" prove that you are friendly, approachable and interested in understanding your customers' business.
To determine your "tone", follow these 2 steps:
First, you should consider: the image, brand personality, the business you want to build will be like? It will be luxurious, noble or chatter, young or close, casual, friendly … For example: if the image of the business you build is friendly, casual but not boring, you will not use it. use phrases like "market leader" and "world-class" …
Then, let imagine: with the same content, the same story but if you talk to customers in real life, how will you attack them with "tone"? That's the "tone" you want to simulate in your product description article!
Step 4: Create a unique & easy-to-read font format
In order for customers to be excited about buying your product or trying to use your app, they definitely need to read through your product description. So, how do you "tempt" people to start reading your content?
Use an easy-to-read font format.
Using simple videos, images and animations will make customers feel like they're using the product, increasing their customers' desire to try it.
Use different colors to distinguish the main title, subheadings to attract customers to pay attention to the title and product.
Step 5: Write a draft description first
Once you know who your buyers are and have planned your content, write a test first draft. Arrange the features and benefits of products that customers receive in places that buyers easily see. If your article is long, you should put the most important advantages above and less important below.
Step 6: Revise your description to increase persuasion and convertibility
Editing a description is not just about correcting spelling and grammar errors. You need to edit your description to make it more readable, engaging and persuasive.
Then, you should review the list of features and benefits for customers to make sure you don't miss anything:
Check that the description is geared towards customers or just focused on your product/company?
Improve your message delivery by replacing difficult words with simple words and reducing the length of sentences. Don't worry about starting a sentence with "and", "because", "or". Even those who write ads for famous product brands often start with such words.
Replace generic terms with more specific descriptions, as specificity increases the credibility of the product.
For example, sentences like "excellent customer service" are a generic and unreliable phrase. "We will respond to your inquiry within 24 hours" will be more specific and much more reliable.
Step 7: Optimize your description for Search Engines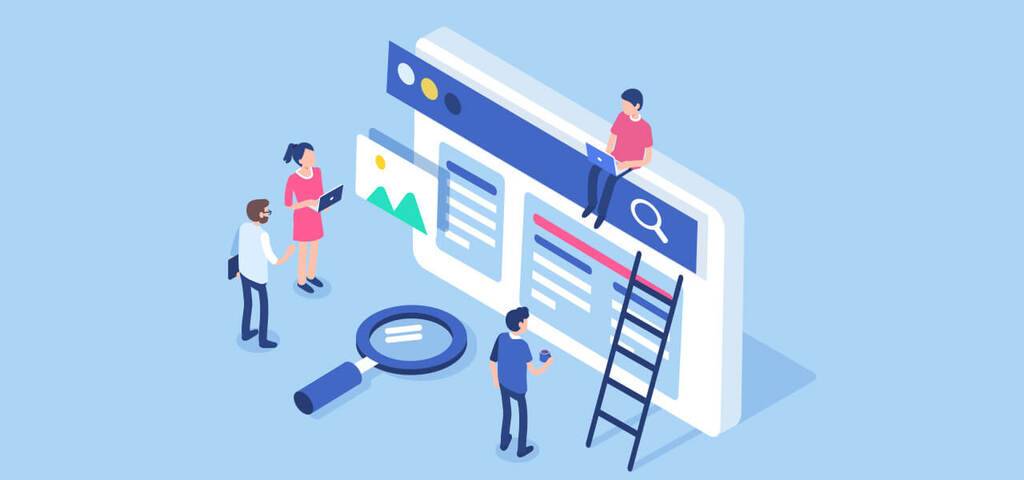 In order to optimize your product descriptions for search engines, Eggflow has a few helpful tips for you:
Avoid industry jargon unless you are certain the buyer uses those terms.
Consider using key phrases in headlines, subheadings, and main text.
Optimize your product images using your keyword phrases in filenames, image descriptions, and alt tags.
Note, thinking too much about SEO will kill the "seductive" power of the description because no one likes reading content intentionally inserting too many keywords.
Always remember that an engaging description is a top priority, not a description for SEO.
Conclusion
"Don't just create product descriptions. Think of your buyers. "
Consider how you can make their lives easier, richer, or more interesting? Stop gossiping about features and specifications and turn them into compelling benefits for customers! That is a great way to "seduce" a great buyer!