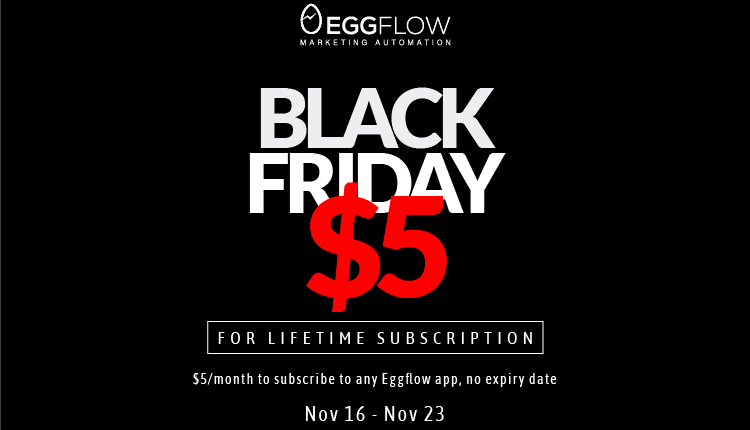 2018 Black Friday – $5 for lifetime subscription to all Eggflow apps
2018 Black Friday Discount – $5 to subscribe to any Eggflow apps
In order to boost your Black Friday sales, from Nov 16 to Nov 23, all Eggflow users are able to upgrade to the premium plan of any Eggflow apps with only $5.  Your monthly charge will remain discounted throughout your subscription.
Check your mailbox to find the coupon code sent to all Eggflow users.
Haven't got any coupon? Let us know to get one to your email.
Tips to boost your Black Friday sales with Eggflow apps
Confused how the apps can help with your promotion program? Take a look at how to make the most of Eggflow apps to boost your Black Friday sales.
Any great promotion program without traffic means nothing.
In order to reach more people, Instant Traffic helps drive more relevant traffic to your store. By exchanging ads with other Shopify stores (partner stores), you can reach thousands of potential customers and increase your organic traffic.
The Best 5 Shopify Traffic Apps To Drive Traffic To Your Website [2018]
How to do it:
Select products to advertise
Create your advertisement
Exclude unwanted categories of partner stores
People seeing your products in other stores can follow the ads to visit your store.
Running an online giveaway may be the best way to offer your Black Friday discount. As an online giveaway with a compelling prize can go viral explosively, especially when you run deep discount programs.
How you can do it:
Write a great copy to show people why they should join the giveaway
Select a tempting prize
Ask participants to share the giveaway to accrue points
The contestant with the most points will win the giveaway.
Run your Black Friday discount in an awesome way if you are expecting a sales explosion.
Instant Giveaway And How To Run Effective Online Contests
Showcase people visiting your store with any of what makes you stand out from competitors: Massive discount, new release, back in stock or any unique selling points.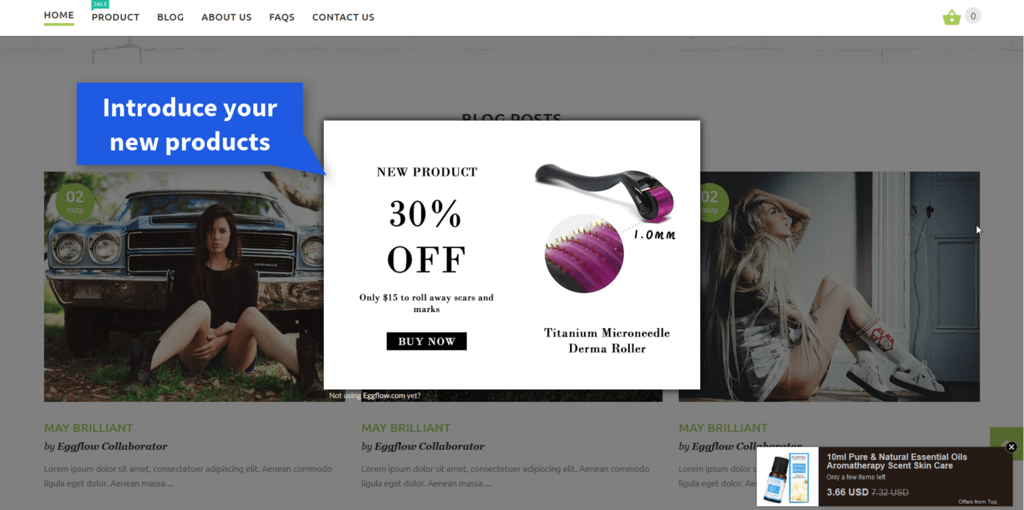 Improving customer experience is one of the best things you can do to boost your conversion rate. Instant Buy allows you to create an add-to-cart button that is able to roll while customers roll down your store. Buying in your store then becomes easier than ever.
Highlights:
You can adjust the default action the button: Add product to cart, direct to the checkout page or any page.
The button can be hidden when customers scroll up, depending on your settings.
You can add Facebook pixel code into the button to create a Facebook remarketing audience.
The name says it all: The app secures your store from potential risks: Unwanted visitors, copycats, or sudden fines for violating GDPR. It may not help boost your sales but you definitely need it.
What exactly can I do?
Block visitors to your store based on physical locations (country) and IP addresses.
Create GDPR banner to collect visitors' consent before using their cookies.
Disable right clicks and some basic keyboard shortcuts in your store.
Black Friday is only 1 week away. Hope you can get best-prepared for this year's biggest discount season.