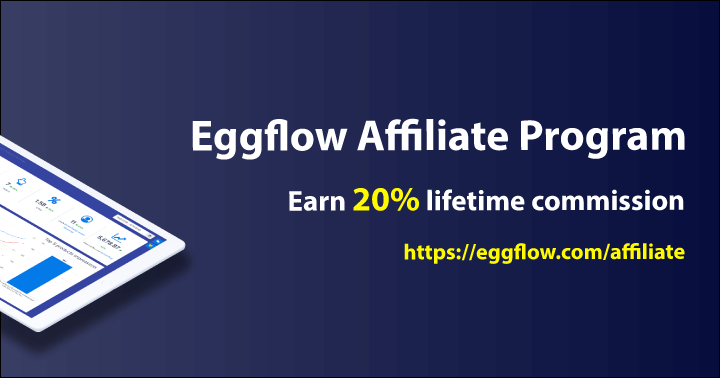 Introduce the Eggflow Affiliate Program!
Have you ever wondered how you can make more money each month from sharing useful Eggflow apps, which have helped you and other entrepreneurs create sustainable small businesses online?
Today, we are glad to introduce the Eggflow Affiliate Program, which is an excellent opportunity for us to reward and thank you for introducing Eggflow's apps to other merchants, helping them grow their business.
What is Eggflow Affiliate Program?
Eggflow Affiliate Program is an online marketing platform that allows partners to promote Eggflow apps online. To become an Eggflow Affiliate Partner, you only need to register on the Eggflow Affiliate Program website, then share the unique referral links of your own on your website or social media. You will receive money for each customer who uses Eggflow apps from that referral link.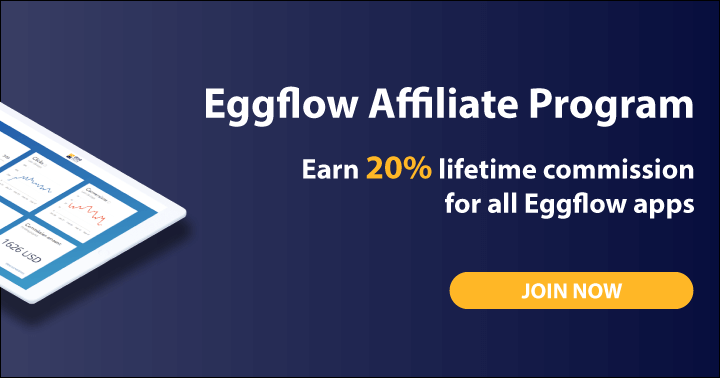 Who is Eggflow Affiliate Program for? 
Shopify Experts
Developers, designers, marketers, and agencies who are helping Shopify merchants with their Shopify stores. Suggest your customers with what you think is right, build trust, and earn money with your suggestion.
Online Money Makers
If you are MMO-ers, this affiliate program is for you. Eggflow Affiliate Program is developed and optimized for you to make money and automatically. Just tell people how good the apps are and leave the rest for our system.
How to become an Eggflow Affiliate Partner?
Step 1: Visit https://eggflow.com/affiliate and register with your email.
Step 2: Confirm your email address through a verification email.
Step 3: Share your unique affiliate links and earn commissions.
How does it work?
When registering to become an Eggflow Affiliate Partner, you will be provided with your own unique referral link. Then,  you can share the links to people through your website, blog posts, emails, Facebook, Twitter, ads,… or any other promotional methods. For every installed customer coming from your affiliate links, you will receive a 20% lifetime commission!
As an Eggflow Affiliate, you'll earn a 20% recurring commission for as long as your referral remains an Eggflow customer. Eggflow Apps offers a range of plan levels that are fit for any budget and stage of business. When your members renew or upgrade, you continue to earn!
There is no cost to you to become an Eggflow Affiliate Partner, it pays to participate. The Eggflow Affiliate Program is built to be as easy to use and effective as possible for everyone, whether for beginners or experts.
Benefits of joining us
Reliable products
As an effort to help you step-by-step increase conversion rate, all Eggflow apps are designed based on the tasks you've got to do:
Attracting store visitors
Optimizing store experience
Converting visitors into customers.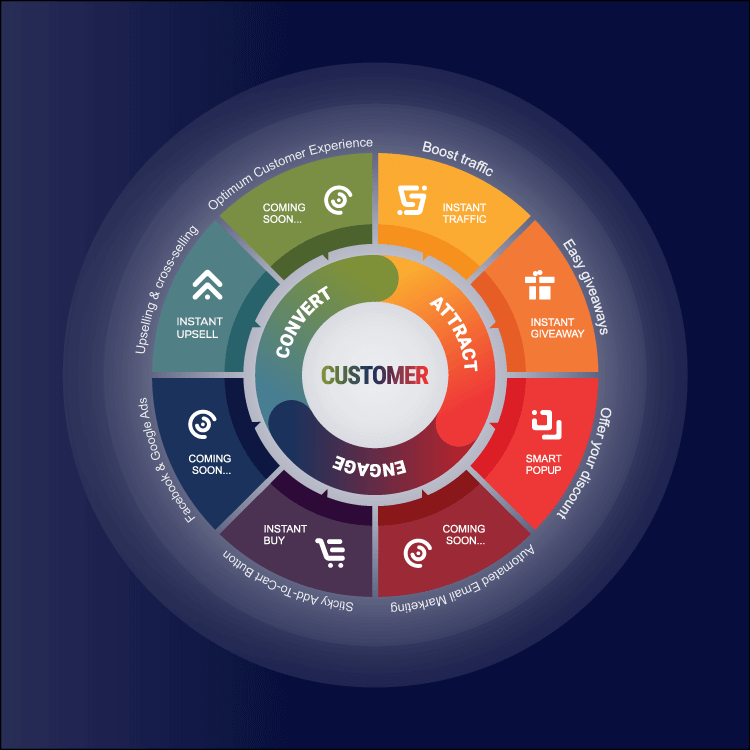 Eggflow's apps are now trusted by thousands of Shopify merchants and get great reviews on the Shopify App Store.
Competitive commission
We always appreciate your effort in bringing Eggflow Apps to more users. Therefore, Eggflow gives you an extremely competitive commission. For each first-time customer using the app, you will receive a commission of 20%. And not just once, you will get a 20% share on ALL RECURRING REVENUE when your referral customers renew or upgrade apps.
Transparent report
All impressions, clicks, sales, and commissions, etc. are reported and displayed in your partner dashboard details when you log in.
Commissions will be paid in full to your PayPal or Payoneer account on the 20th of each month (starting from the time the revenue generated on your referrals begins).
The commission amount is always 100% accurate with the data on the report. The minimum balance to create a payment account is USD 100$.
Outstanding support
Eggflow is committed to always giving publishers the best possible support. Whenever you have a problem or difficulty with the Eggflow apps or need help with the Eggflow Affiliate Program, don't hesitate to contact us directly or email support@eggflow.com.
We hope you will enjoy the Eggflow Affiliate Program. It would be great if we had a partner in this program.
If you want to become an Egflow Affiliate Partner, you can sign up and get your unique link to start running here: