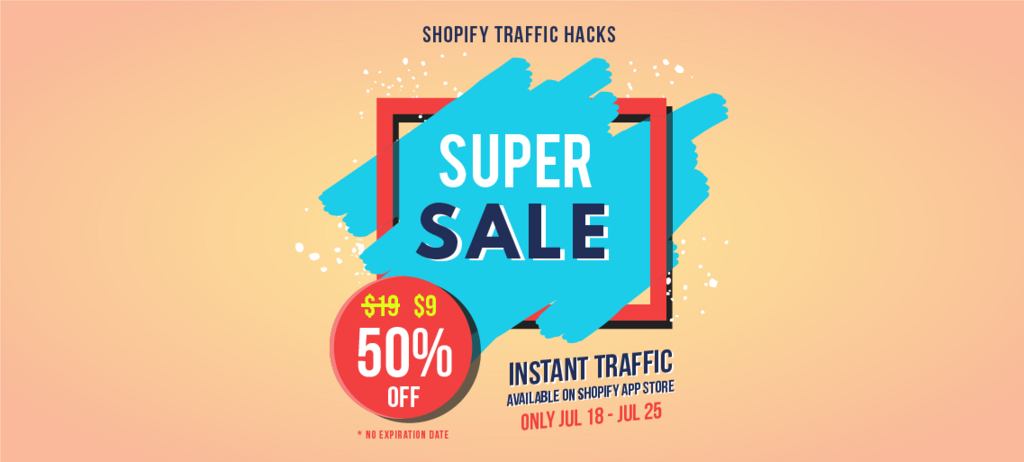 Instant Traffic 50% discount – drive traffic with optimum cost
Get 50% off when upgrading plan
From July 18 to July 25, users will receive a 50% discount when upgrading to Instant Traffic's premium plan.
Instead of $19, you only have to pay $9 to upgrade from free to premium plan. This special charge will remain the same with no expiration date and only be stopped when you cancel your app subscription.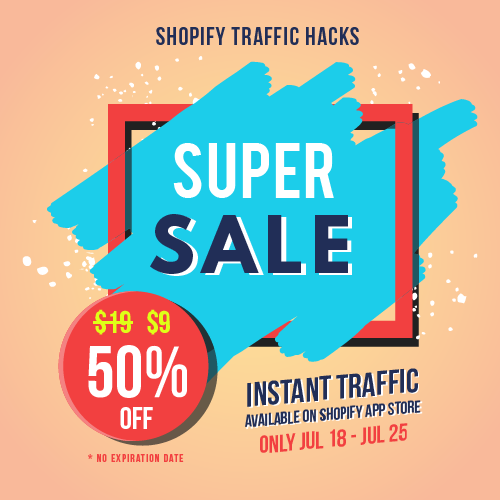 In case you don't know, Instant Traffic is a Shopify app used to BOOST TRAFFIC  to Shopify stores.
Within a few weeks, Instant Traffic has helped more than A THOUSAND merchants drive visitors to their store. Shopify merchants can now reach their potential customers in a new way that is more cost-effective.
Why people love Instant Traffic?
There are certain reasons people love Instant Traffic right at their first sight:
Exchange ads display: You get more visitors by displaying your products in partners stores, in return, you display partner products in your store. That's how you get more traffic without spending money on paid ads.
No extra cost when traffic grows
You choose products categories to be/ not to be displayed in your store.
How to drive traffic to your Shopify store with Instant Traffic
Eggoffer is a website displaying the products from stores that are using Instant Traffic. This will serve as a website where customers come to get special offers like coupons, discounts, etc.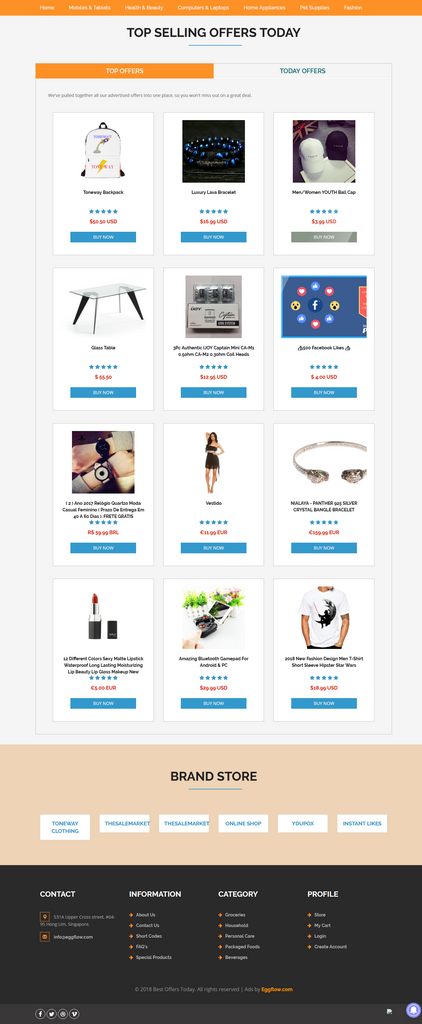 Displaying products on this website will create another backlink to your store. You can also reach more people and increase your store traffic.
Original Pricing
Instant Traffic's free plan allows users to display 5 products in partner stores.
With the premium plan, users can optimize traffic to their store even more with the updated features:
Limit ads display: Limit people who can see your ads based on their countries and devices.
Auto compare-at-price: Automatically generate a price for customers to compare with the current price.
Traffic center: Display your products at attention-catching positions in our traffic center Eggoffer.com.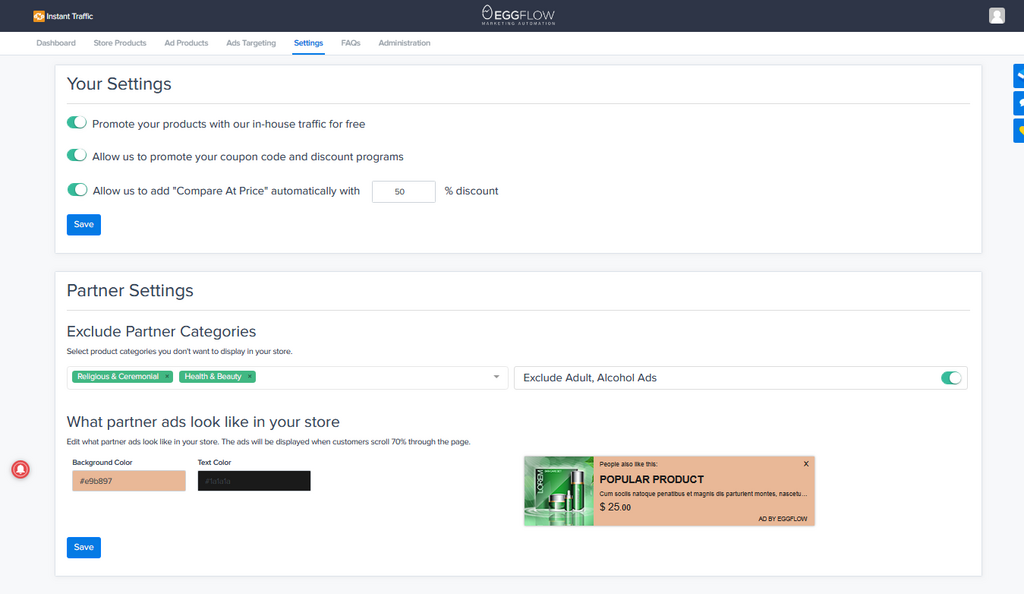 Choose product categories you don't want to display in your store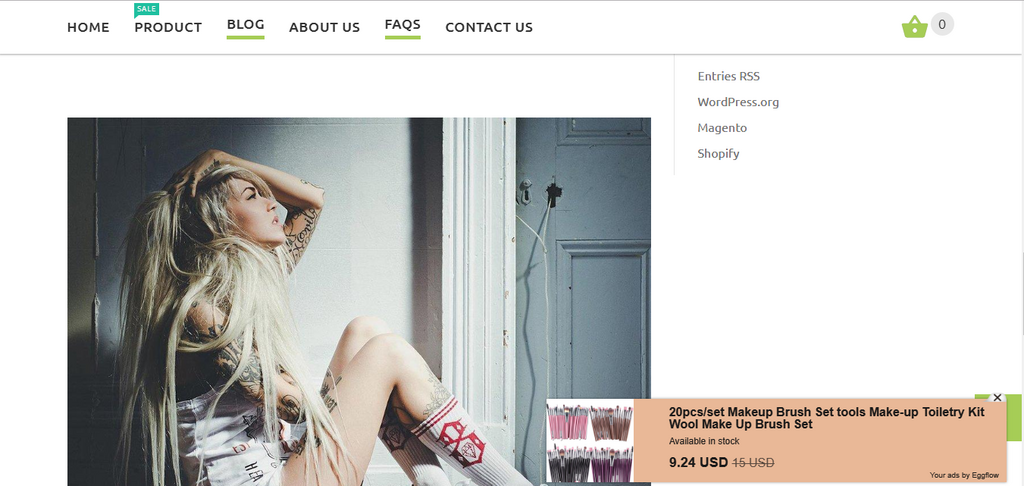 Automatically create price comparison
Currently, a normal user is charged $19 to upgrade to Instant Traffic premium plan.
GREAT DISCOUNT – ONLY $9 A MONTH – 50% OFF
From July 18 to July 25,  users can upgrade to Instant Traffic's premium plan with only $9/month, save $10 a month with no expiration date.
From July 26, the monthly charge for the premium plan will return to $19/month.
So, be quick! Get your plan updated now to drive traffic to your store with the optimized cost.
New to Instant Traffic? Try the app to boost traffic to your store!