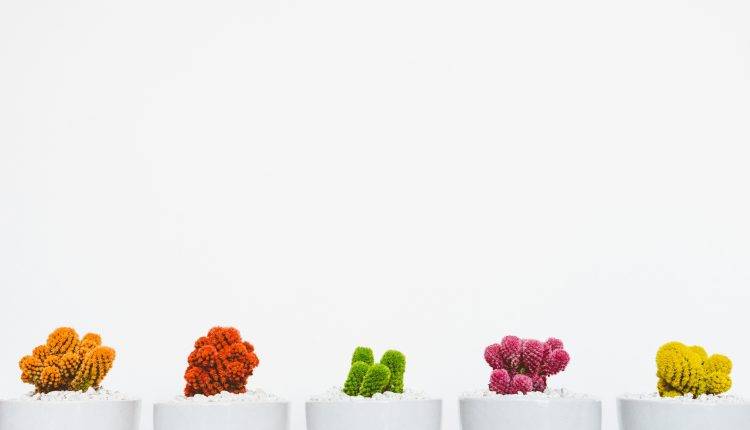 Eggflow's Shopify apps: Latest Updates
With the desire to bring merchants the best apps to accelerate your selling on Shopify stores, Eggflow team has been working hard to collect all of the customers' feedback so far, fix the bugs, and improve the apps' features to meet the users' actual needs.
Take a look at the Eggflow's updates, the new versions of the apps promise to boost your store even more and bring you the best selling experience.
2022 October 30
All Eggflow apps now fully support Theme App Extension.
Optimize Instant Traffic for better targeting.
Fix some Shop Secure app bugs.
All app scripts load faster on Online Store and Optimize for Lighthouse performance score.
Smart Pop and Instant Buy now return Shopify App Store.
2022 April 19
Optimize embed code on the storefront. Scripts Tag embed code has been better optimized to speed up website loading.
Advanced security of embedded code.
Add hint messages in Shopify Design Mode.
2020 June 29
Instant Traffic's Ultra Plan – "1-Click" To Disable Unwanted Ads From Your Partner 
Eggflow would love to introduce the latest Ultra Plan of Instant Traffic.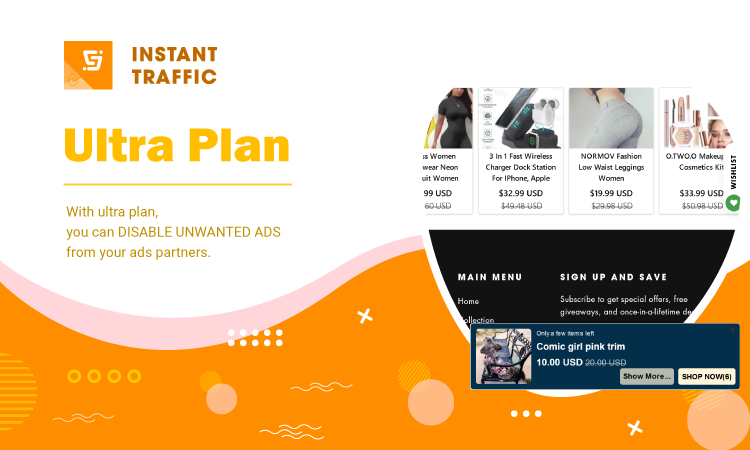 With this Ultra Plan, we're bringing all outstanding features of Instant Traffic in Premium Plan such as Ad targeting by countries & devices, Chat & Email Support, white-label,… together.
Moreover, If you feel uncomfortable and want to BLOCK UNWANTED ADS from your Ads Partner on your store, you will get it in Ultra Plan.
2020 June 19
Releasing in 2020 June, Instant Review is built up to help you collect product reviews easily and leverage social proof to boost sales effectively.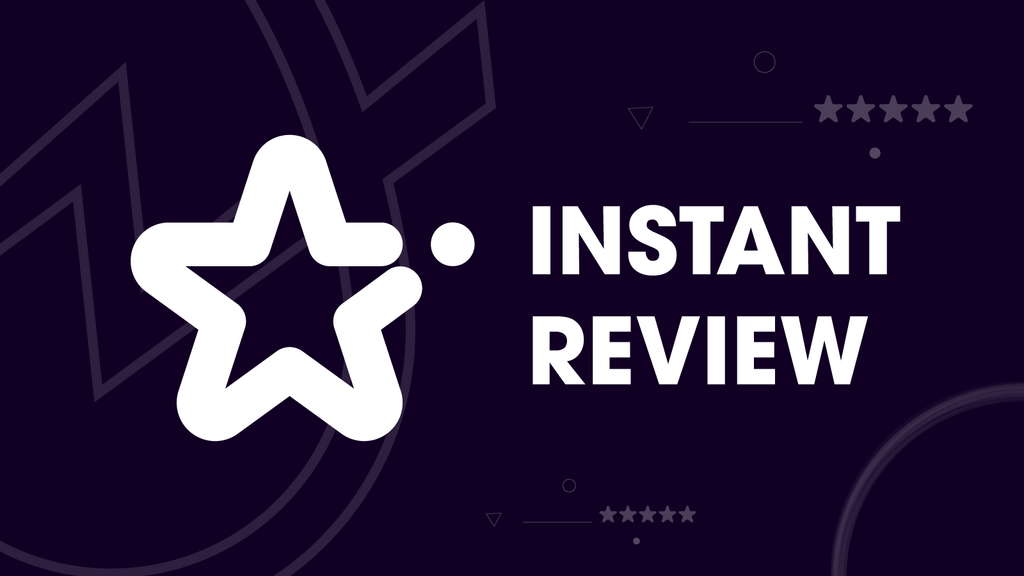 Collect reviews easily: Receive more ratings and attract more reviews with Automate Feedback Form in your Product page.

Social Proof Solution: Make your store loyal & trustworthy by sharing your impressive reviews on social media (Facebook, Twitter,…).
Increase Your Sales: Leverage the power of Social Proof is an effective way to improve your conversion rate and boost your online sales.

Manage product reviews on your dashboard: Bulk actions – Publish, hide, filter, and manage reviews quickly and easily on your dashboard.
2020 April 28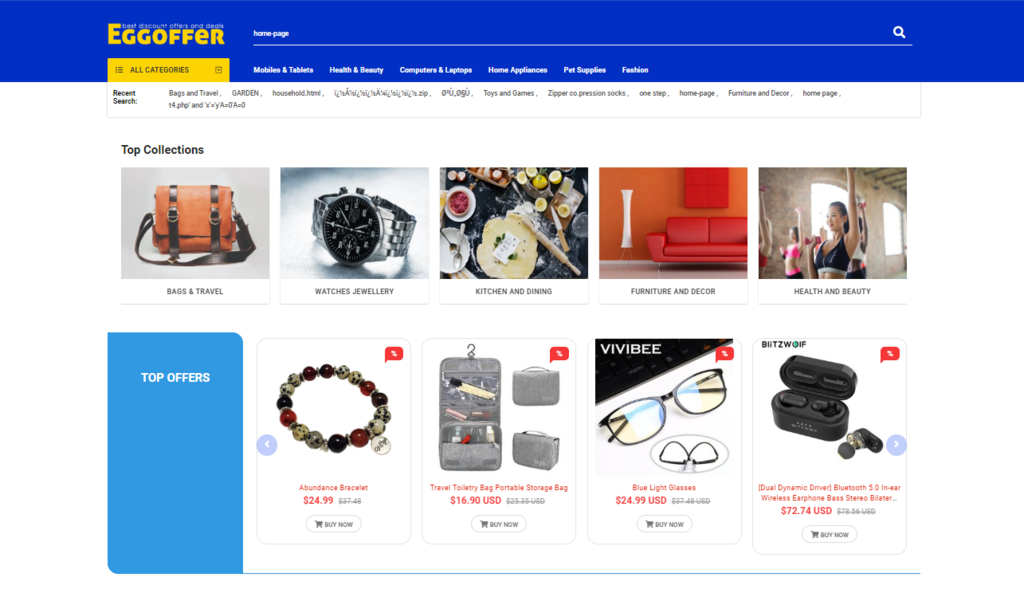 The interface of Eggoffer.com has been updated with a better experience with online shopping service to give Shopify merchants a chance to increase conversion effectively:
Utilize simple website design: The new interface with an incredibly simple design helps visitors get to main conversion points more quickly.
Optimized display products: Add persuasion triggers to product images & focus on price savings.
Display Giveaway Contest: Eggoffer displays Instant traffic products and now shows giveaway on the home page from the Instant Giveaway app.
Call to action: The call to action button is clearly defined, and the simplistic design gives off a professional, minimalistic feel to make fast-selling products stand out.
Navigation menu: Menu bars allow users to easily navigate the pages of your website to find what they are looking for.
2020 January 16
Releasing in 2019 December, Instant Currency Switcher allows merchants to let their international customers see the prices displayed in their local currency.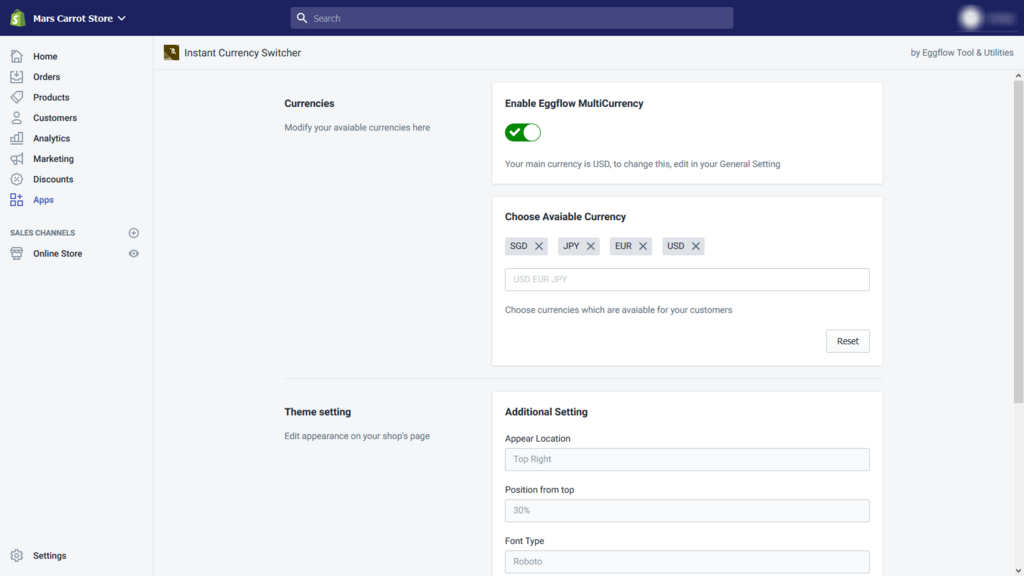 Instant Currency Switcher not only helps improve the international customer experience when shopping on your Shopify store but also helps you to increase conversion rates effectively.
Learn more about the app at Shopify Apps Store.
2019 November 5
Customers go through many products on your store, add products to the cart but then abandon it or some even navigate away without adding items to the cart. In order to not lose leads, you should help your customers to find the items they recently viewed easily and prompt them to purchase. "Recently Viewed" will help you do that.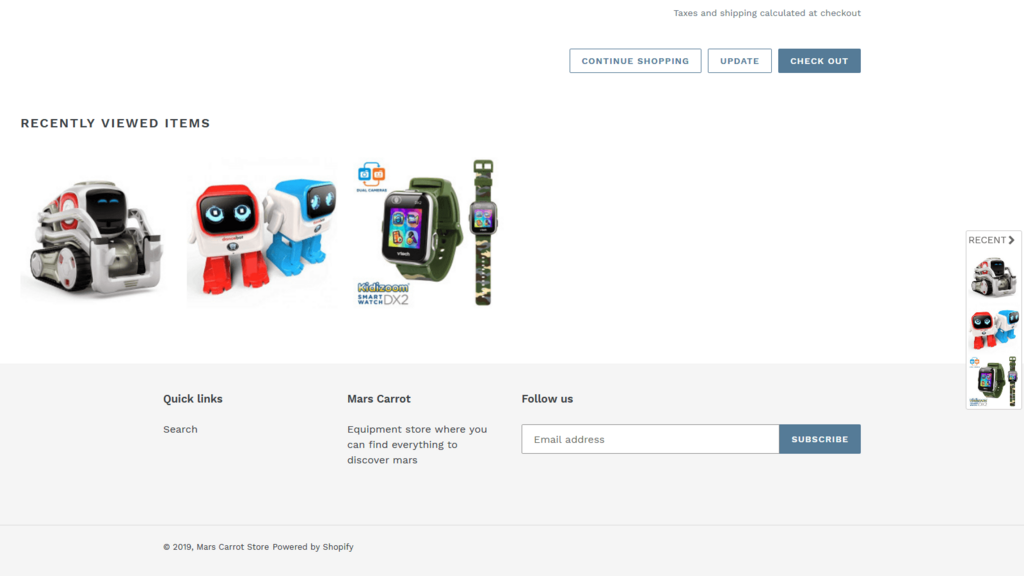 Read the detail about Recently Viewed here.
2019 October 23
Eggflow is excited to introduce you to the latest update of Instant Traffic with the newest automated marketing solution – Google Ads for Shopify.
With Google Ads for Shopify, Instant Traffic will let you run effective remarketing campaigns to customers who have visited your Shopify store through more than 2 million Google Display Network websites:
Maximize conversion value:

Based on your daily budget, your target countries & the data collected from your conversion tracking, Google Ads features can help you

maximize conversion value effectively.
Automated Ads creation:

Automatically create motion banners in the form of HTML5 base on your Shopify store sources like product information, product images, or promotions,…

Set up and track statistics in one place:

Everything will be manipulated solely on Instant Traffic and the rest will be done automatically. You can track reports in a single convenient interface.
Here is our detailed 3-min introduction to what the Google Ads feature by Instant Traffic can do for your Shopify store.
Officially going published in 2019 July, Instant Upsell is a tool for Shopify merchants to make the most out of their customers' visits and boost their revenue with smart coupon offers.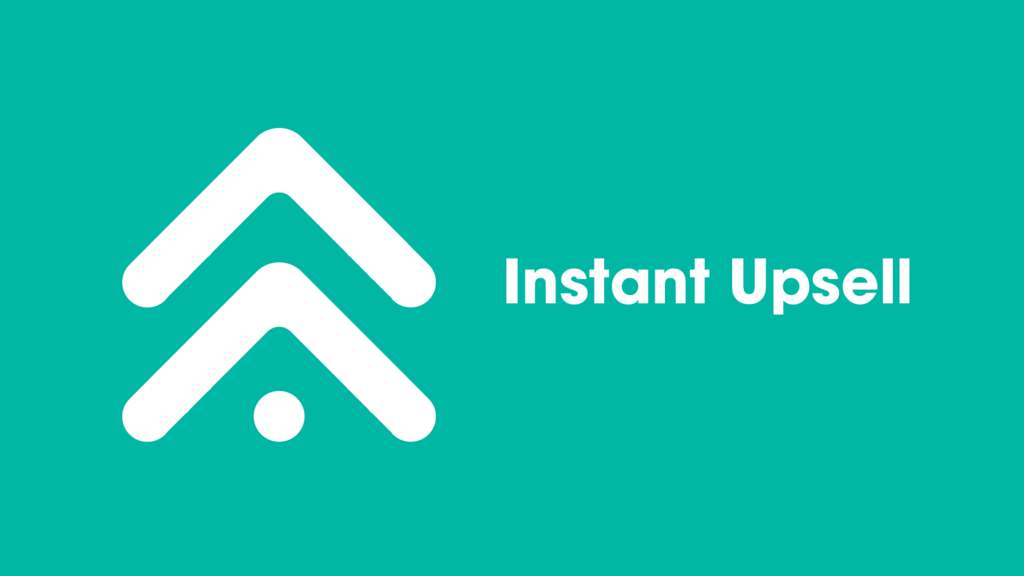 Beside, Instant Upsell allows you to add your Facebook Pixel ID and Pinterest Tag ID inserted to the discount banners, then and retargeting them with Facebook Ads or Pinterest Ads.
Take a look and learn more about the app at Shopify Apps Store
2019 January 9 
Instant Giveaway is the latest update from Eggflow team in the first month of 2019. Officially going published in Shopify Apps Store in 2018 December, Instant Giveaway is a tool for Shopify merchants to create online giveaways/ contests.
The giveaway is ready-made so that you can set up an award, the number of the award winner,s and which actions for the contestants to take.
Take a look and learn more about the app at Shopify Apps Store.
Ad Position
From January 1st of 2019, you can select the placement for ads displayed in your store. Instead of the default ads at the lower right screen corner, now you can select to place the ads at the lower-left corner of the screen.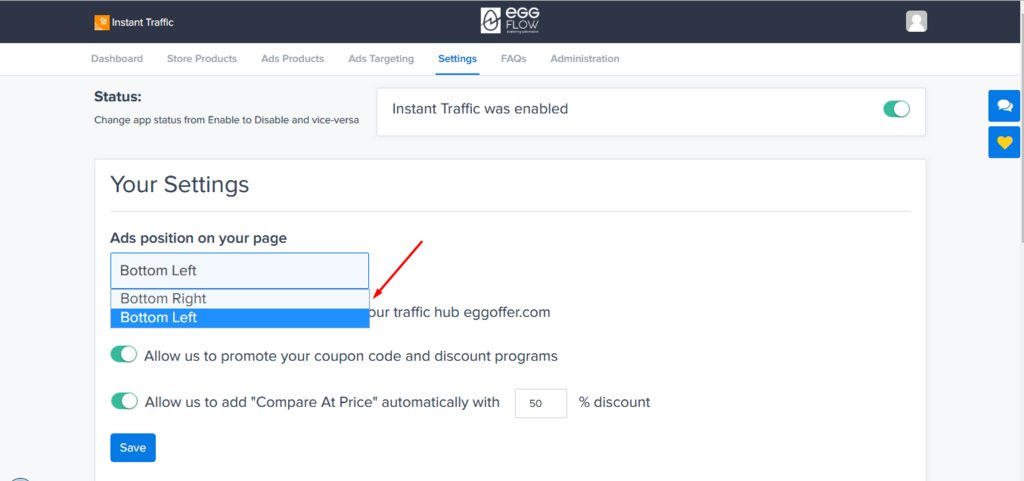 Dashboard report: Report of Instant Giveaway, Smart Popup and Instant Buy (if any) are now visible in Instant Traffic's dashboard.
Access log: Filtering visitors to your stores by access date, country, and blocking status.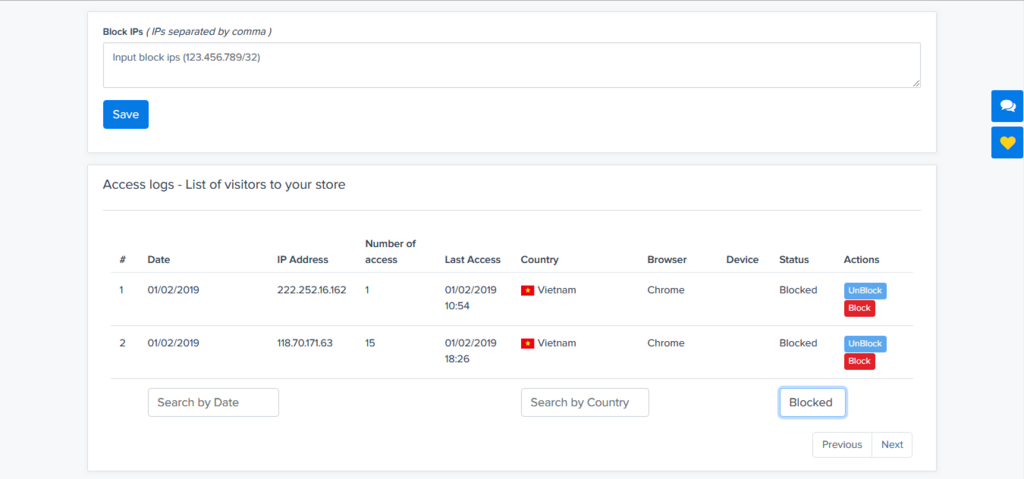 Block visitors to a specific page: Deactivating a page in your store.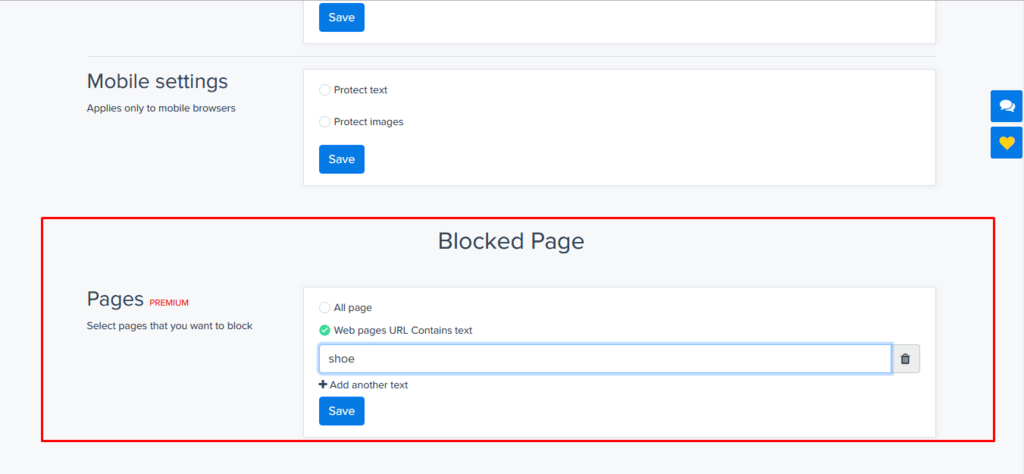 GDPR settings: Adjust the color of the GDPR consent banner to match the main theme of the store.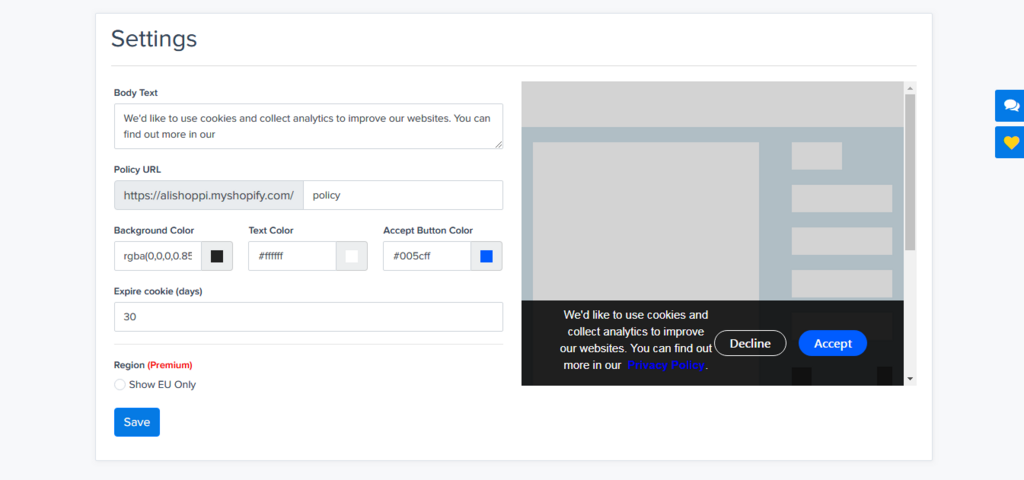 Coupon Popup No Email Required: Simply offer a coupon so that your customers can get discounted without filling in their email.
Facebook Pixel Tracking: Adding a Facebook pixel into your popup to track and create an audience of people clicking on the popup.
2018 October 6 
Shop Secure users are now equipped with a powerful tool: IP logger.
Now you can see the IP addresses of every visitor to your store.
Not only IP, but you can also view all information regarding any visitor, like Date-time, Location, Browser, Device, etc.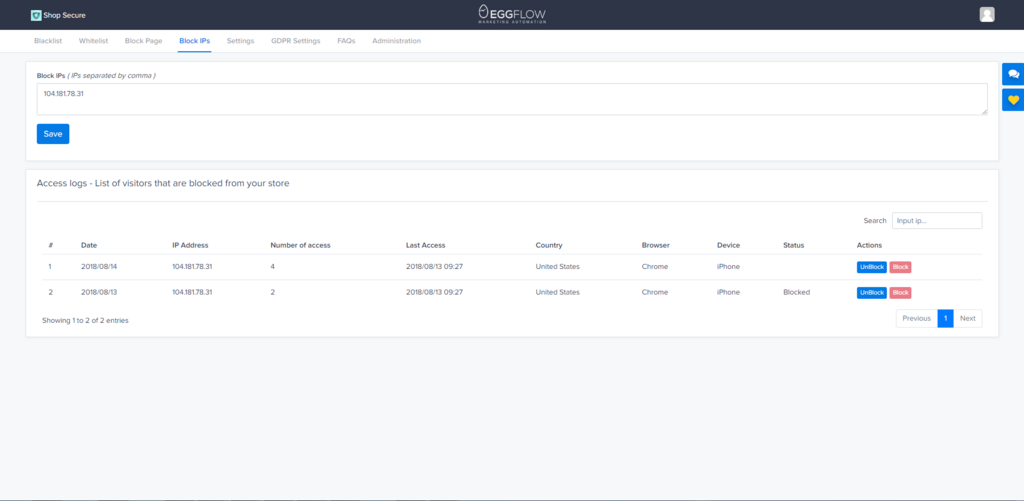 Instant Buy has allowed users to adjust the triggers for the add-to-cart button. If you are an Instant Buy user, you must already know this:
No scroll: Show the add-to-cart button right when customers visit pages.
10% scroll: Show the add-to-cart button when customers scroll 10% down the pages.
50% scroll: Show the add-to-cart button when customers scroll 50% down the pages.
Now you can adjust the triggers even more with:
Custom page scroll: Enter a percent and show the button whenever you find it suitable.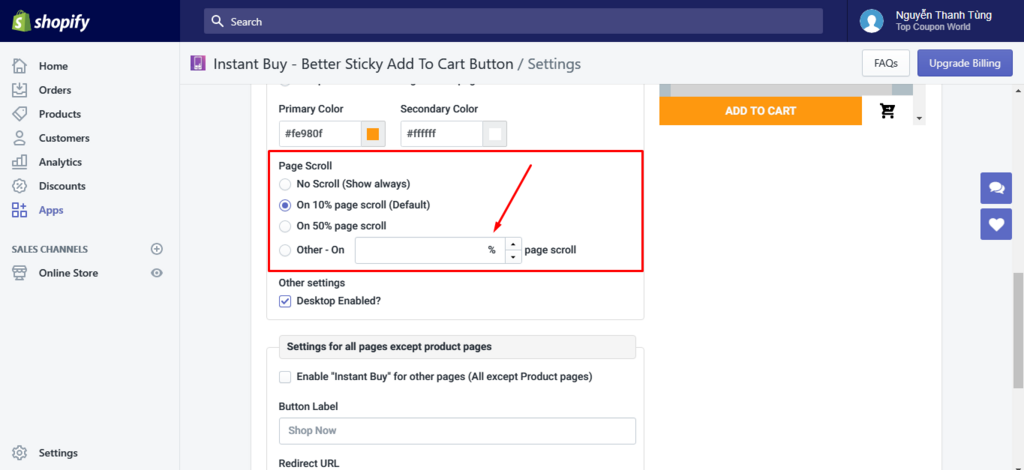 Smartpop users are now allowed to create coupon popups without an email submission form, which is purely a popup to provide customers with the coupon code.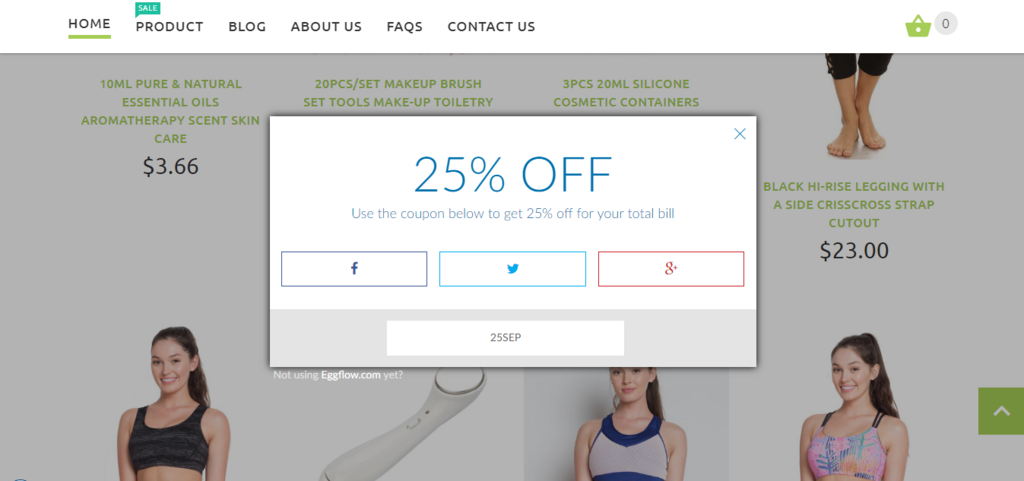 You can also edit the text, color, font, size and style of the call-to-action floating popup.

---
August 6 Updates
From May 25, General Data Protection Regulation officially takes effect. This promises to bring a lot of changes to a merchant's business routine, especially when those organizations in non-compliance may face heavy fines.
So, what changes have you done to stay compliant with this newly adopted regulation? If you are confused about what to do and how to do it, maybe it's time for you to rest assured. Eggflow's new updates help you out with this.
Just an app and some simple settings, and ping! No more concerns about GDPR compliance.
This most noticeable update comes from Shop Secure. The feature allows you to add a GDPR consent banner to your website. Also, all activities using your website visitors' cookies are suspended until your visitors grant their consent by clicking Accept.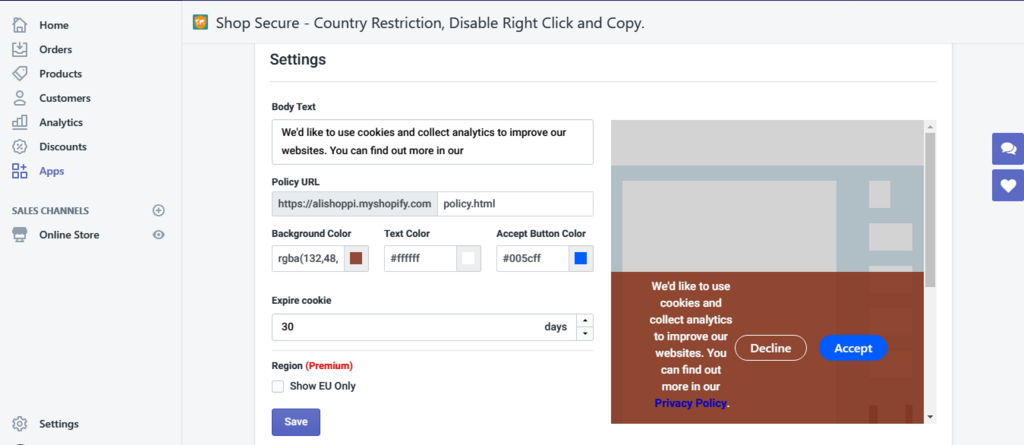 Settings for your consent banner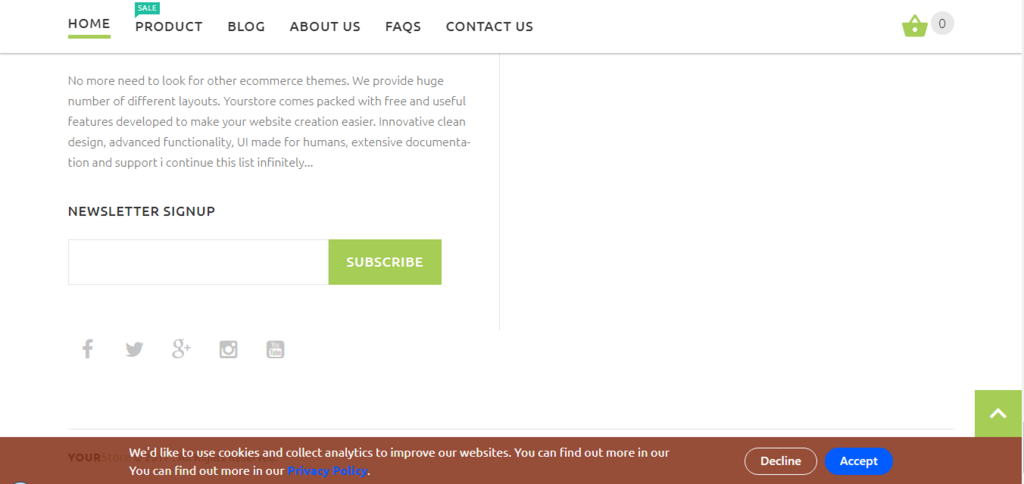 How the banner is shown in your store
Show EU only
You can also avoid inconvenience to visitors from countries outside of Europe by activating the banner only in EU countries.
Just with some simple settings, you can set yourself free from concerns about spontaneously breaking this strict regulation.
Now you can add your Facebook pixel code to ALL Add-to-cart buttons in your Shopify store, including the default button by Shopify and the button you created with Instant Buy.
This extends your Facebook Audience of people who added products to their cart with higher accuracy.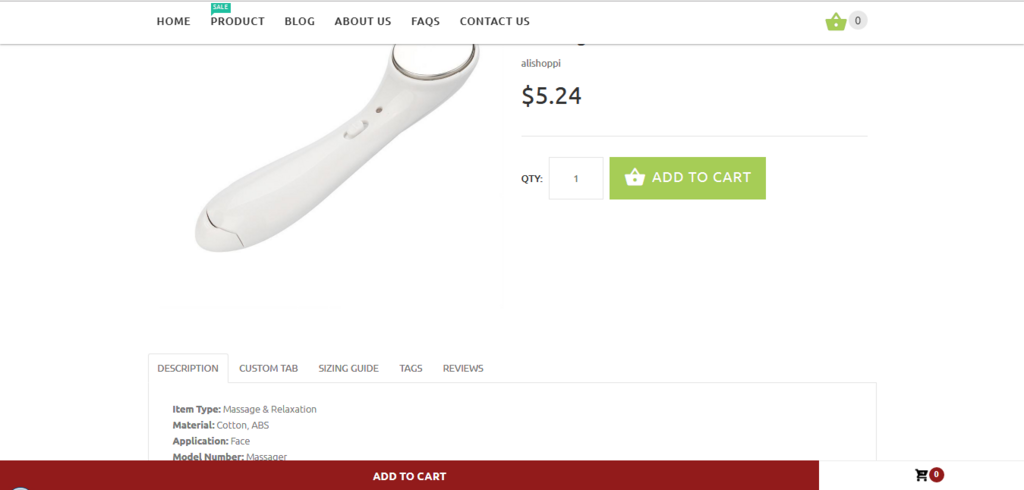 Try this new feature of Instant Buy.
Integration with email marketing systems is the highlight of Smartpop's updates in August. Now that the integration with popular email marketing systems is available, quick, and easy, you can import customer email addresses into Hubspot, Mailchimp or Sendy to keep your campaigns constant.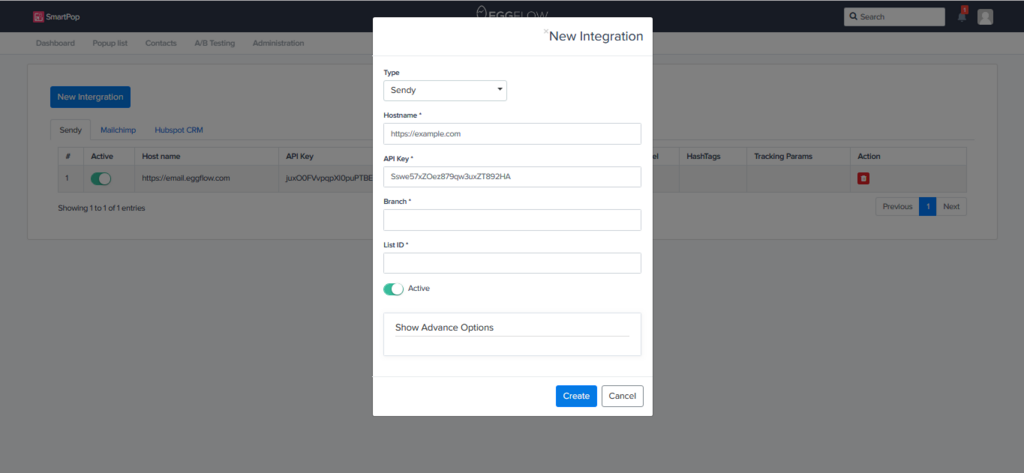 Instant Buy and Shop Secure have a small change in the merchant onboarding. Now all of your experience with the app will be embedded within Shopify Admin, which reduces the loading time and improves your experience.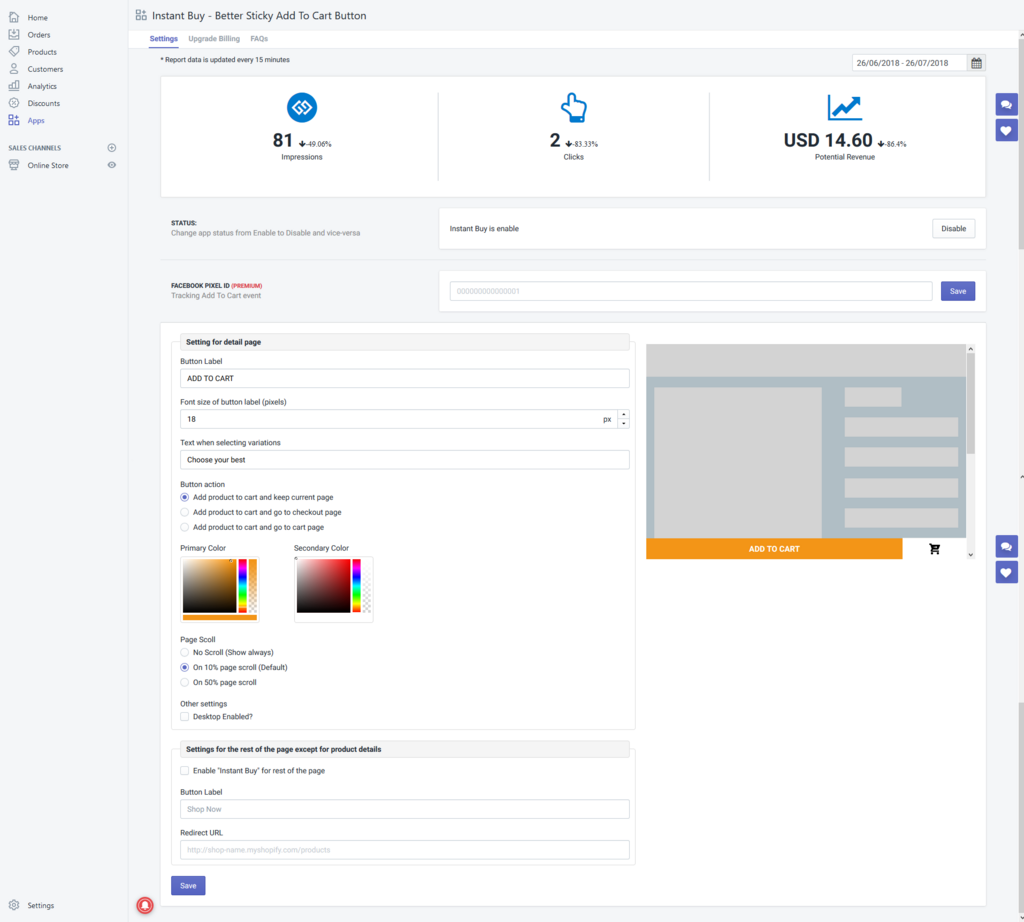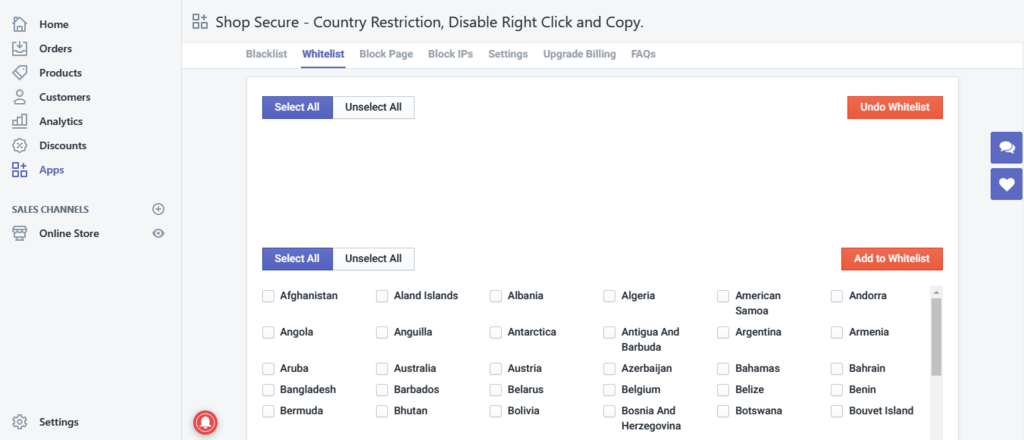 Last but not least, in order to optimize the display of your product advertisements, Eggflow team has been working on some updates for Instant Traffic display ads algorithm.
Now, the display of your products ads is dependent on 3 major factors:
1. CTR
Advertisements with higher click-through rates will be displayed more in comparison to advertisements with low or unsteady CTR.
2. The amount of traffic you contribute to the community
If you have already been generating a stable amount of traffic to your store, advertisements displaying products from your store will be displayed more to ensure equality to your store's traffic.
3. The plan you are using
Advertisements of people using premium plans take priority over those using the Free plans. Your advertisements get displayed more when you upgrade your plan to the premium plan.
New to Instant Traffic? Try the app to boost traffic to your store now.
EGGFLOW DISCOUNT FESTIVAL
Eggflow is running its biggest discount of the year. You are having the chance to upgrade to the apps' premium plans at a discount of up to 50%.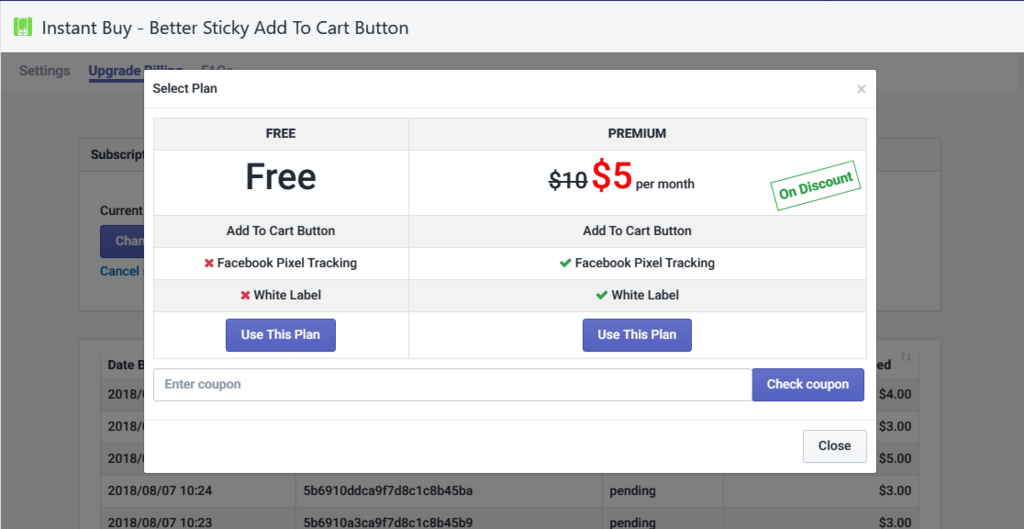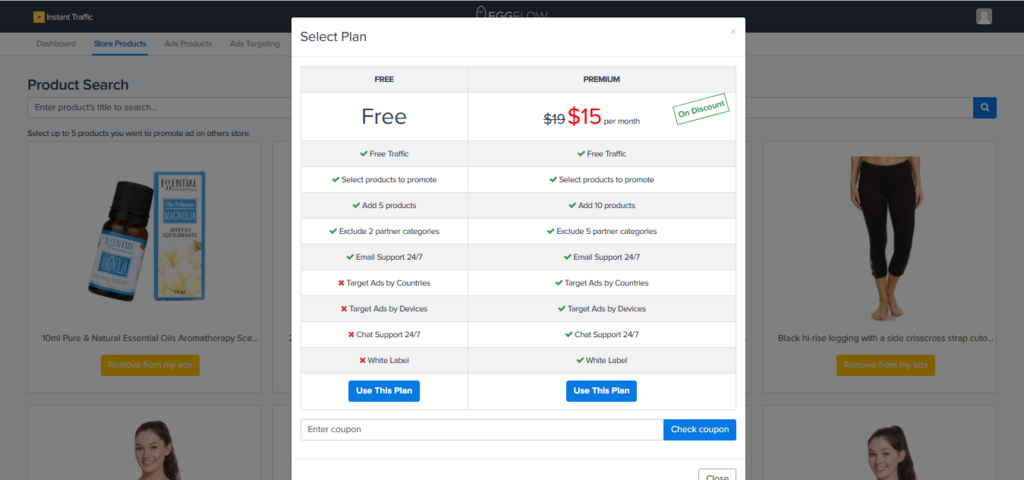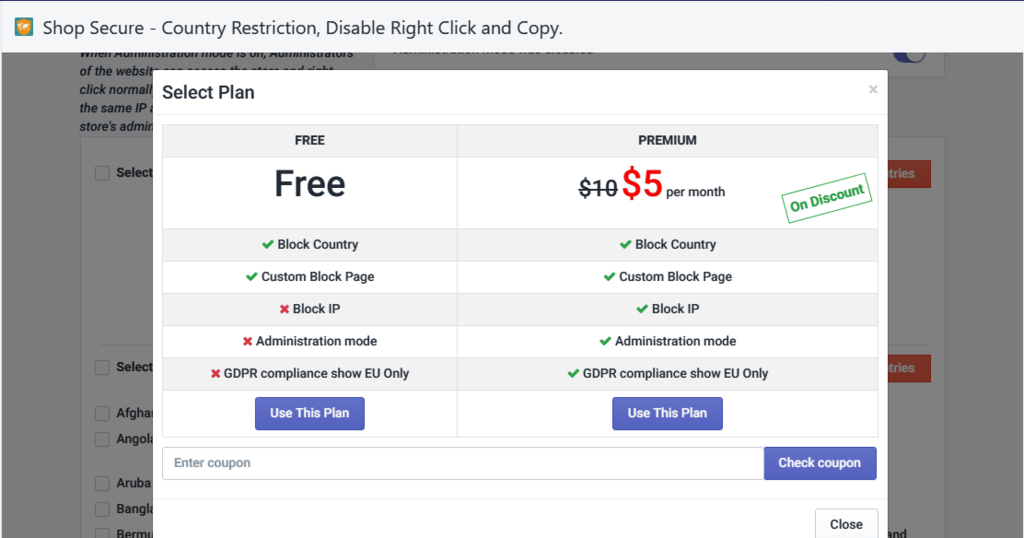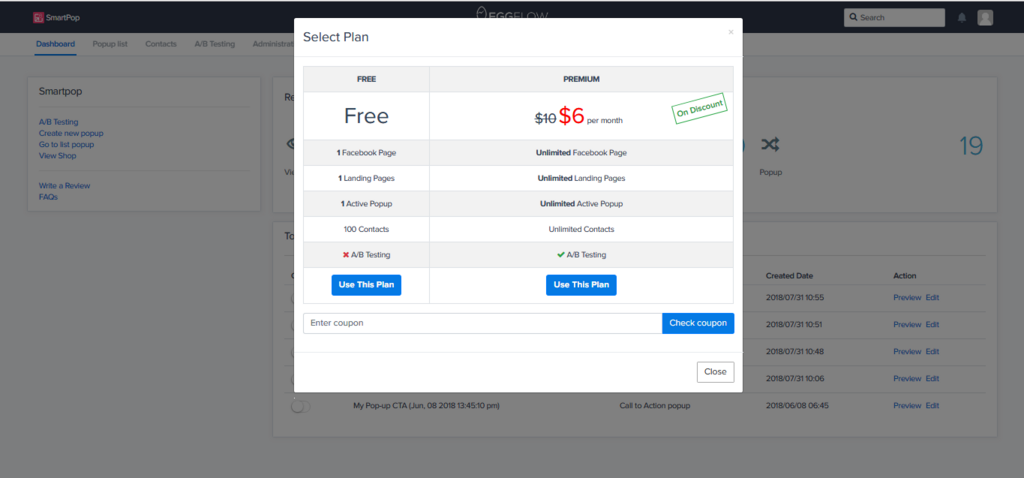 Don't miss this perfect opportunity to accelerate your business!
---
June 28 updates
1. Tweak your ads notification
Besides the updates to make your ads capture more of your customers' attention, Instant Traffic users can now edit more of the products information as they want it:
Add "Compare at price" badge for on-sale items
Edit title, original price, on-sale price and stock availability (short description) of the product ads

2. Automatically categorize products – More accurate product categories
When users import a product into ads to display in partners store, instead of selecting a category manually, the system automatically detects category for that product.
What does that mean?
This increases the accuracy of the products category when you have certain categories that you don't want to display in your pages. If people are free to select categories for their products, you may get unwanted products displayed in your store.
3. Excluded product categories updated
Products from adult stores can now be blocked from your pages.
View app in Shopify Apps Store: https://apps.shopify.com/free-traffic-exchange
1. Administrators are counted by IP address
If you are already Shop Secure user, you may know that the functions of the app do not apply to administrators of the website. That means if you are using Shop Secure to disable right-clicks in your store, as an administrator, you will still be able to right-click.
In Shop Secure previous version, only people using the same browser as you are counted as the administrators of your website. If you are using another browser or other devices to enter your store, your access gets rejected, which is confusing and inconvenient.
We've made a small algorithm change in this feature update. In the new version of Shop Sure, everyone from the same IP address as you will be seen as the administrators of your website. This means the people using the same internet as you also have full access to your pages.
2. Enable/Disable toggle for administration mode

The administration mode can be turned off anytime. When turning off this mode for the administrator of the website, the system will see you as a normal visitor.
We suggest that unless you want to test if the app works properly, you should not turn off this administrator mode. You may block your own access to your store, which can lead to many inconveniences.
3. Custom "Access denied" page URL.
When a visitor from blocked countries visits your store, instead of showing them the "Access denied" page, you can redirect them to a certain website.
This feature plays its role when you are segmenting your customers and have a unique marketing plan for each target market.
View app in Shopify Apps Store: https://apps.shopify.com/shop-secure 
1. Show/hide add-to-cart button by SCROLL
The add-to-cart button can now be hidden when customers scroll down to save the space on the screen. There are three options for users to adjust how the button is shown:
Always show: The button stay fixed on the screen and will not be hidden
50% scroll: The button appears when customers scroll half way through the page.
10% scroll: The button appears when customers scroll 10% through the page.
2. Edit the font size of your Add-to-cart button:
Add-to-cart button can be changed into Buy me, Shop now, etc.
View app in Shopify Apps Store: https://apps.shopify.com/sticky-add-to-cart-for-mobile 
Fix some bugs
Along with these updates, people dealing with some displaying errors can rest assured that all errors have been fixed. Eggflow would like to send our sincere thanks for your report and the patience for the app in spite of the problems you encountered.
Stay tuned with Eggflow powerful apps and enjoy seeing your sales being boosted!
View Eggflow apps on Shopify apps store: https://apps.shopify.com/partners/eggflow