Get Path-Breaking Sales on Your Shopify Store with Recently View
Not everyone who shops online knows what they want, finds it and buys it right away when an eCommerce store. This has also caused merchants to lose quite a lot of opportunities for conversion and profit. To solve this problem, Eggflow would like to introduce to you the Recently View application. This app is used to show recent products to customers, so customers can find the product they have chosen easily when returning to the store.
Increase sales and conversion rates
Any Shopify store has ever encountered the case: Customers see and choose a lot of products to add to the cart but then skip that cart.
Some customers tend to only see products and then leave without adding any products to the cart. Therefore merchants will easily lose sales opportunities and a potential customer when they have visited your Shopify store.
In order not to lose these potential customers, Recently View will be a powerful support tool for you. Recently View allows visitors to your Shopify store to see products they have previously viewed in your store. Therefore, your customers can select the product from their current page without navigating another page.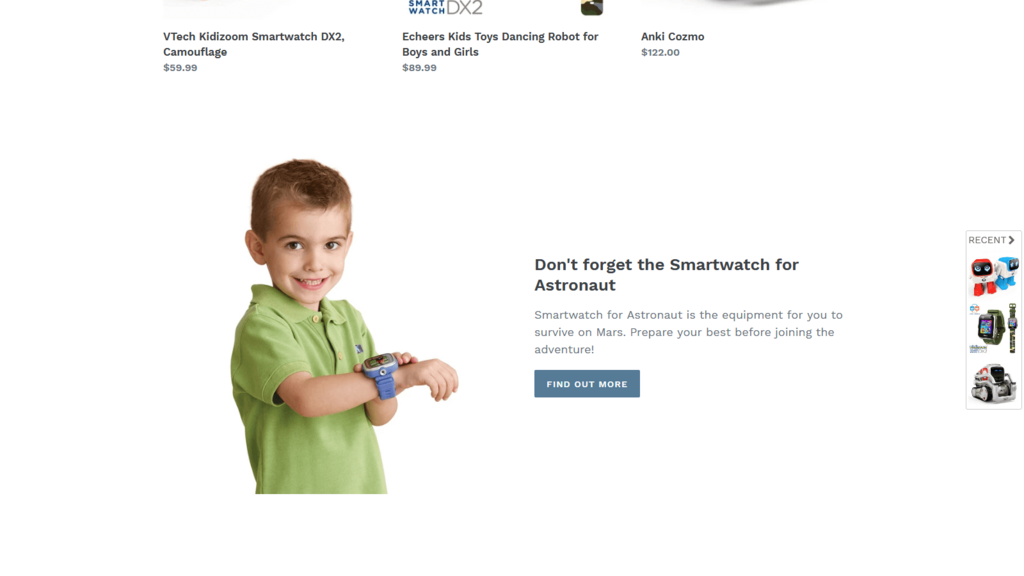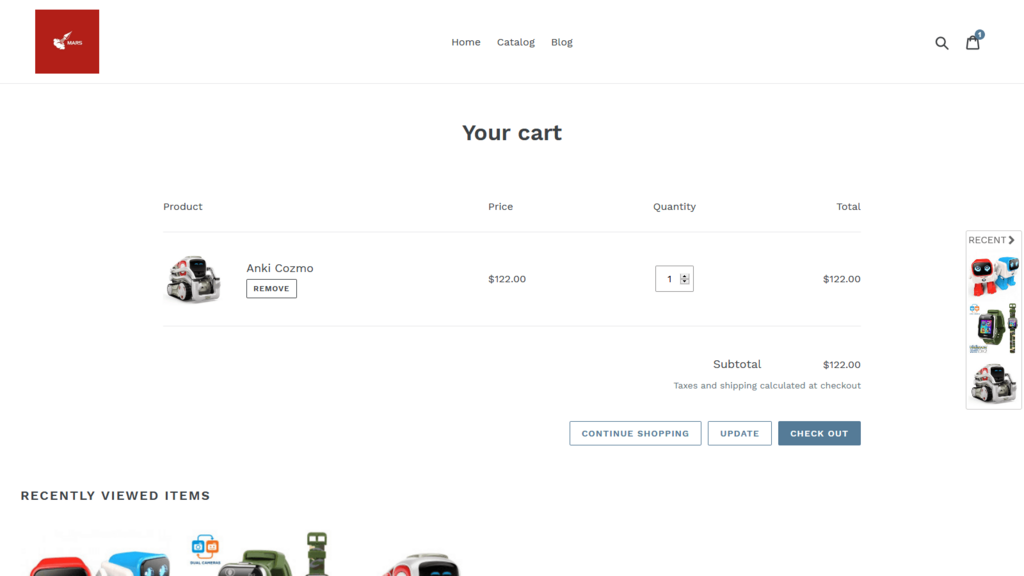 Not only that, Recently also combines with emails to remind customers about products they have been interested in and added to the shopping cart recently to drag them back to your store. This function helps optimize remarketing effectiveness and increase effective conversion rates for your store.
Improve customer experience
Recently View has an out-of-the-box responsive design that goes great with any theme, but a plug-in would not be complete without customizing options. With Recently View, merchants can personalize the recommendation bar to match your store design. The position of the suggestion bars can easily be adjusted to make them harmonize with the rest of your store.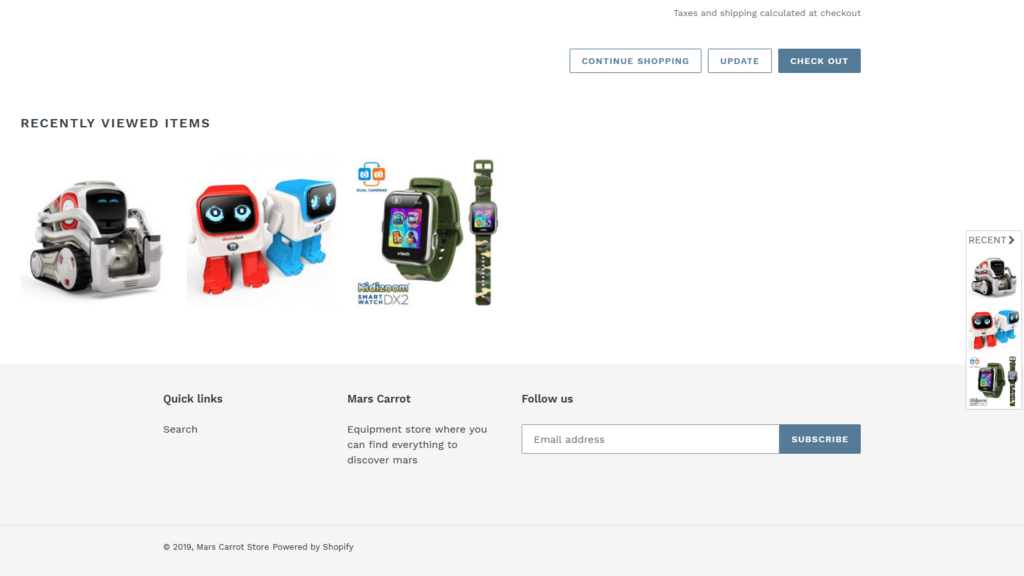 The suggestion bar with a list of customizable products at the footer of the site or at the bottom of your product page. You can customize and place the suggestion bar where your customers can find those products more easily than navigate through the navigation menu. Regardless of location, the recommendation bar provides your visitors with a better user experience with your store with a simple reminder of the products they have missed.
Secure and safe to all themes
The concern of most merchants is that when they want to add a customization or an application to your Shopify theme, with just one click, their Shopify store is completely broken. This is something that seems rare but happens quite often and you absolutely can encounter in the process of running your business.
However, you may absolutely not have to worry about this issue when using apps Recently View. This application uses modern script tags to enhance the security of your subject in the long run. You can be assured of security and safety for your topic.
One-click installation
With Recently Viewed, you can install and use it in just one click. You don't need any knowledge of the subject, this application will maintain all settings. Therefore, you do not need to interfere with the store's backend code or worry about ruining your topic. What you need to do is just install and run.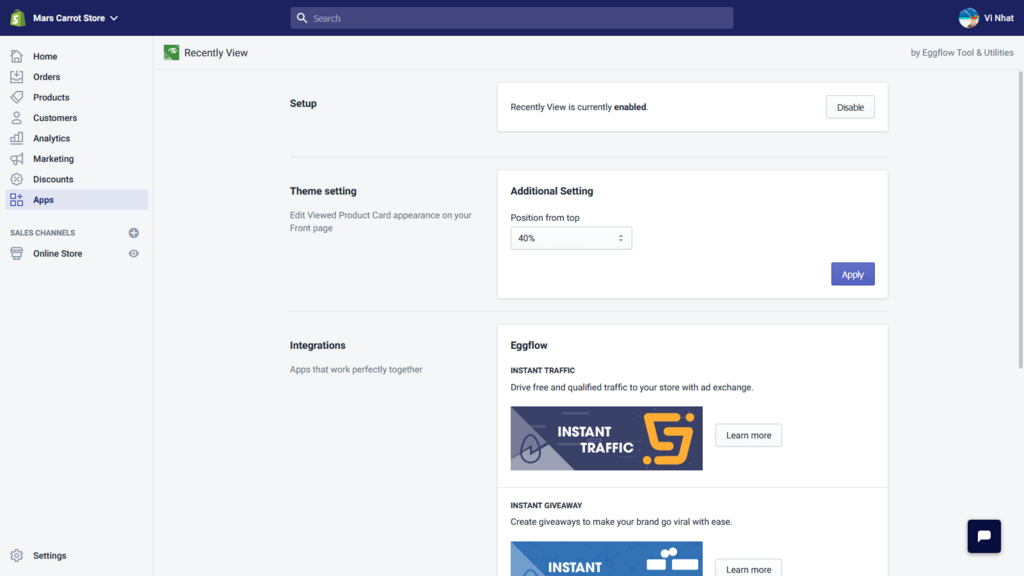 Try Recently View For Free!