20 best tips to increase website traffic in 2019
In the digital age, if you are a business owner and are starting to build a store, having a businesses website will certainly be one of your priority. Similar to a brick-and-mortar store, your website is where potential customers come to see your products, learn about you and make the sale. Unlike a physical location, online stores cannot rely on passers-by for profit. If you do nothing, no one will come which translates to no sale. Therefore, it is a very important task to increase website traffic .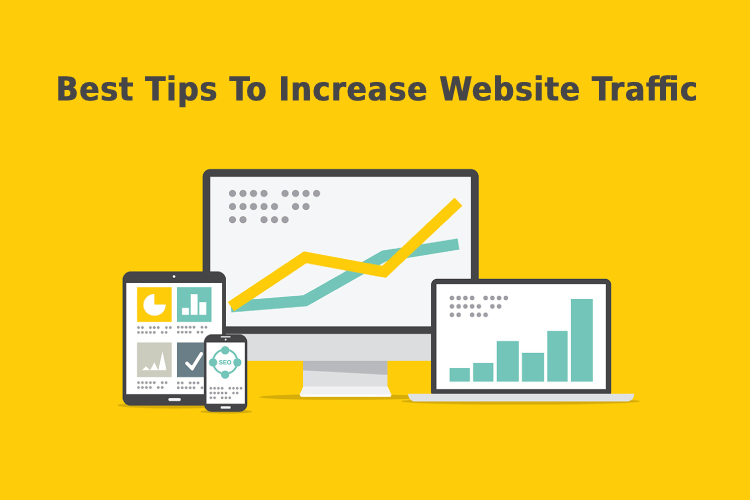 With platforms like Shopify, setting up a full-fledged commercial site is no longer a challenge for online merchants. The biggest problem is increasing traffic for that website. If you do not understand how online traffic works, you may waste a lot of time on inefficient marketing campaigns.
This article will give you the basic traffic sources all online marketers need to know in order to maximize the number of visitors to your website.
How to increase website traffic for free
This is the type of traffic that you get naturally without using paid advertising. All of the sources below are also FREE which is a huge plus. The catch is you will need to invest a considerable amount of time and effort to grow organic traffic – free traffic. However, once a stable flow of visitors is established, you will be able to enjoy getting sales even if you do nothing.
# 1 – Search engine optimization (SEO)
SEO is the first thing to keep in mind when building a website. It is the process of optimizing the elements of the site so that it appears among the first results when customers search for certain keywords on search engines (Google, Bing, Yandex, etc). Take the time to learn the aspects of SEO and apply it to your website so that you can deploy effective campaigns.
You can find quality online courses that can be learned in parallel to practicing on your website. I recommend Google's own SEO course. It is a credible, constantly-updated source that gives you a good start on what SEO is and where to start.
# 2 – Create quality content
Always create content that delivers value to customers. Your website content is rated as useful when it can provide knowledge, answer a question or solve a problem that customers are facing.
Take the time to do research and understand the needs and wants of your target customers and create content that will help them solve those problems. Posting useful articles on a regular basis will bring you a steady stream of visitors over time.
Tips:

Use keyword research tools to find the most searched keywords relevant to your niche and create content based on those keywords. Keyword everywhere is one such free tool that works pretty well in giving you an idea of which keywords are bidded for the most.
# 3 – Answer questions on Quora
For those who are targeting the English-speaking market (particularly the USA), Quora is the perfect place to reach your potential customers. It is an ask-and-answer site where users post questions for others to answer. You will need to actively answer questions related to your industry to build an appearance on Quora. At the same time, you can look for appropriate opportunities to lead readers to your website.
A good example of how to promote on Quora is this question: "What are the biggest tracker networks and what can I do about them?". The top answer belongs to Gabriel Weinberg, the CEO of DuckDuckGo. Even though he does talk about his search tool DuckDuckGo, Gabriel prioritizes giving an informative, fact-based, helpful answer first. This is what helps him earn the upvotes of many Quorans and help his answer to reach thousands more.
Tips:

Spamming will not yield much result and can get you banned. Please only give an answer when you can actually provide useful information.
# 4 – Post videos on YouTube
Youtube can become a good source of traffic for your website. The reason is probably because Youtube can also be considered as the second largest search engine in the world after Google. Once you have gained a large number of YouTube followers, you can increase traffic to any website you want.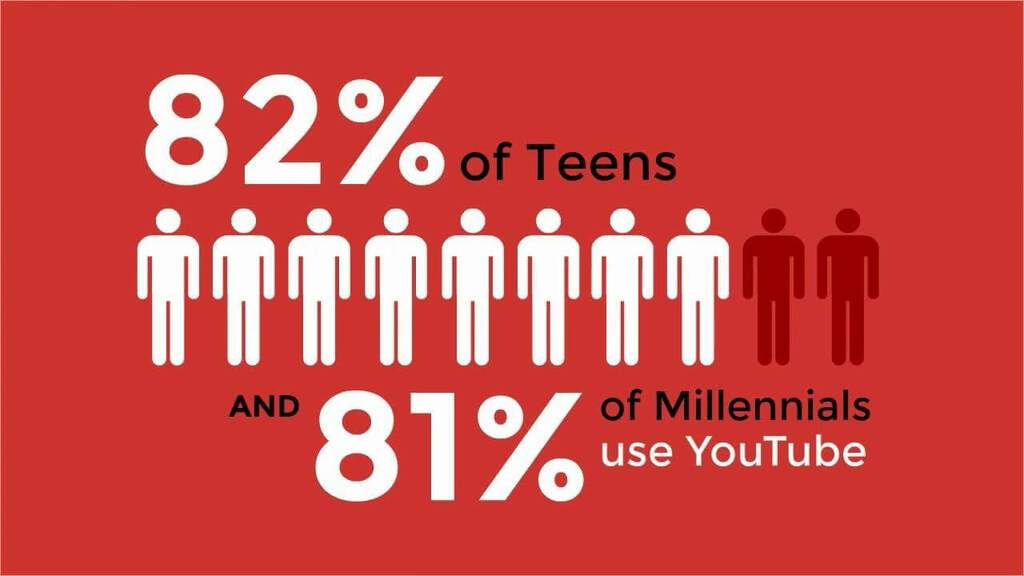 The drawback of this source is that it takes much longer to produce a video than creating a blog posts or an infographic. You can use your blog to determine which content bring in the most viewers, then create a video for that topic.
# 5 – Be active on Instagram
Everyone knows Instagram is a popular channel for sharing photos and videos. Unlike other channels, to attract attention on Instagram, invest in photos and videos that attract attention. Optimizing your Instagram and attracting followers is the first step to increasing traffic for your website.
One thing to note is that Instagram is notorious for having a lot of bots, way more than Facebook does. So check your followers and remove the one acting suspicious for better engagement quality.
# 6 – Take advantage of LinkedIn
LinkedIn is another effective way to promote content on your website, especially when your target audience is business owners (B2B). LinkedIn is like Facebook, but for professional networking and employment. Connect with customers, participate in discussions and share useful content on a regular basis to increase your coverage.
# 7 – Write articles on Medium
Like Quora, Medium is another channel not to be missed if you are aiming at the English speaking market. It is an online publishing platform that anyone can put their article on.
Write and share articles on Medium cost nothing, and you can even import posts from your site to Medium. Put in as much writing techniques to attract readers and optimize your Medium posts as you do for the articles on your website.
# 8 – Increase website traffic with Email marketing
Use gifts such as ebooks, coupons or paid advertisements to build up a quality email list of leads. Email marketing is how you build relationships with potential customers who may not have purchased but are having your product in mind. Make sure the email content provides customers with certain values or have a clear Call-to-action.
Tips:

Say no to email spam. They are not worth the effort and reduce the quality of your list. Let customers know that you will send emails when collecting their emails and always insert the button "Unsubcribe" in case they no longer want to receive emails from you.
# 9 – Update outdated content
Once content is uploaded and optimized, it will constantly generate traffic for your website. However, this only happens when your content is still relevant to the present day. Pay attention to old posts once in a while and update them if necessary to make the most of your website content. After all, it's much easier to update last year article than to write a new one from scratch.
# 10 – Create an online course
An online course is definitely something everyone has needed at least once in their life. If you can create online courses of high value, you will be able to easily drive traffic to your website. Take advantage of your own resources or ask experts to build the courses that your target customers are looking for.
Tips:

A quick way to create a material for sharing is to do a collection where you list all of the best online learning sources you have in an Excel file.
# 11 – Sharing useful information with Infographics
A unique, easy-to-remember infographic with useful content can become an automated marketing piece for your business when shared widely in the community.
There are also many online tools that can help you create infographic for free such as Piktochart.
# 12 – Customer survey
Short customer demand surveys can simultaneously increase website traffic and give you new ideas for content. You can entice people into joining by offering a gift at the end.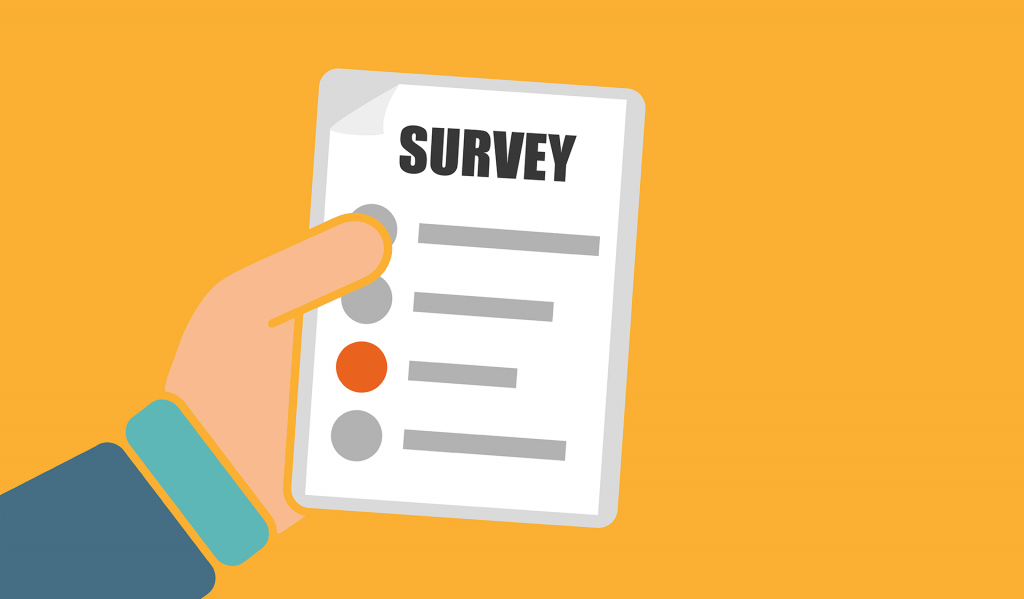 # 13 – Optimizing website display on mobile devices
If you are serious about increasing website traffic, optimize the display of your website on mobile devices. You can use the Google Page Insight Tool to check your site performance on mobile. Unaccounted for display errors can cause customers to not want to return to your site.
# 14 – CDNs and Browsers caching
Content-Delivery Networks (or CDNs for short) is a way to speed up the distribution of content on your site. Google and other search engines take into account the speed of content distribution on your page. You can use Amazon's AWS, MaxCDN or any other tool to optimize CDNs along with tools that save browser history (browser-caching) like W3 Total Cache, WP Super Cache, etc.
# 15 – Webinar
Free webinar is another way you can increase website traffic. It takes time and can be costly to do, so this should be only reserved for those deep into your sales funnel. Some useful tools to organize webinar: Demio, GoToWebinar, Slideshare,…
Free tool to help increase traffic for Shopify Stores.
#16 – Forum seeding
Seeding means posting the same content in various different places. Forum seeding is when you post in different forums or different board of the same forum to attract visitors to your website. For every niche, there will be a forum dedicated to that topic. All you have to do is to find the most active one and become a valuable member of the forum.
Be careful though as seeding can quickly become spamming. Only pick topics that you can contribute to meaningfully.
# 17 – Slideshare
You can create and share useful powerpoint, word or pdf files on Slideshare (think Youtube, but for Slide). You can also embed files from Slideshare on different sites to share knowledge with customers. Both ways bring value to customers and bring them closer to your site.
>> Read more: How to drive traffic to your Shopify store
How to drive traffic to your Shopify Store with paid methods
Paid methods, if used effectively, can bring an enormous amount of traffic in a short time. Even with a very limited budget, you can try paid advertising per interaction like CPA (Cost per acquisition).
# 18 – Run ads
Google, Facebook and most social networks offer advertising services so that business owners can reach more people on that platform. Each platform has different audiences with their own characteristics, so study each and create content specifically around that audience.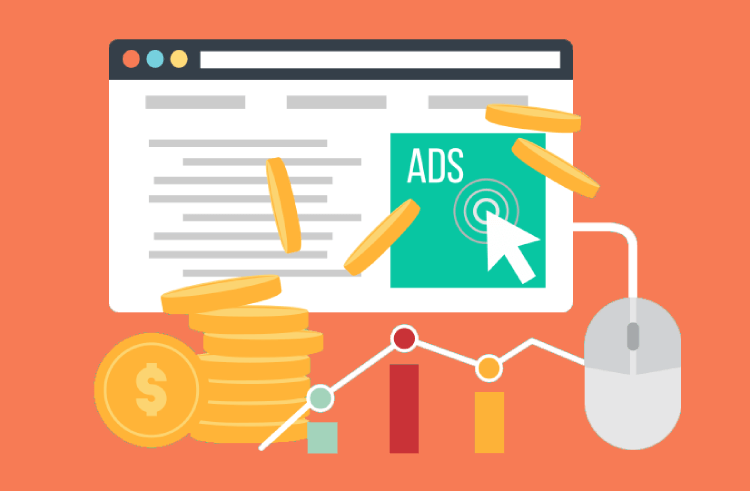 The most important thing to remember is that advertising is just a way to lead customers into your channel, the key to retain customers or get them back is products and content. Absolutely do not start running ads until you have optimized those two factors.
# 19 – Giveaways
Not only stop at online gift-giving events to promote the brand, giveaways in this case can also be understood as your participation in gift-giving, event sponsorship or charity events. This will create a good exposure and promote your image as a big brand.
> > You might want to read:  Create a giveaway on Shopify with Instant Giveaway
# 20 – Influencer Marketing
Influencer marketing is one of the most effective ways to reach thousands, even millions of people. Celebrities have a great influence on the psychology and behavior of the crowd. If possible, find a famous person in your industry and ask for cooperation. Alternatively, you can join a Digital Marketing Agency network for help and advise on what to do. 
The cost of this type of marketing may be more expensive than other forms, but the effect can be many times beyond your imagination.
Conclusion
There are many ways to increase your site traffic. Out of the 20 methods listed above, some definitely will suit you better than the other. You should focus on only several, not all of them at once as that will spread your budget too thin and wide. Get serious, if you run ads, study in-depth how each platform works instead of just follow a formulaic setting someone teaches you. If you seed content, do so strictly in a daily manner, invest in your content as much as possible.
As a thank for reading till the end, here is my secret 21st tip: If you are on Shopify, you can get traffic for free right now by joining in an ad exchange circle. Instant Traffic is such an app that helps you to do it, and it's totally free to install! Just click on the button below: