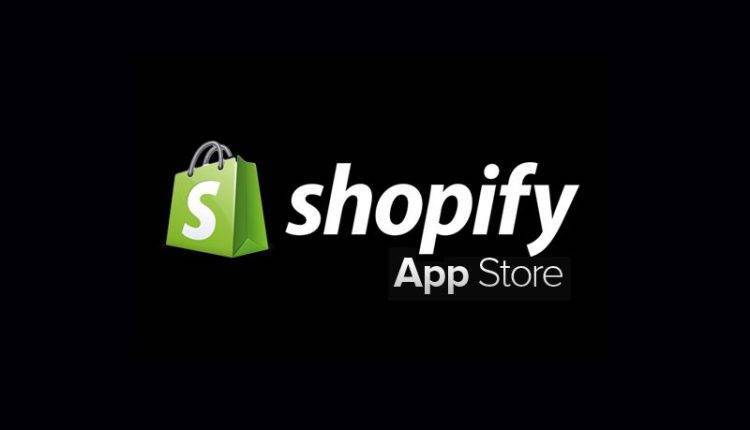 Must-have Shopify Apps In 2018
We all have gone through over half of another year. What updates have you done to your Shopify Store? We all know the world is ever-changing, updating, therefore, is a crucial task necessary for any firm, in order to survive over their tough opponents. This articles will show you 2018-updated Shopify apps that serve customers along their life cycle in your store, based on what needs to be done to convert people from visitors to potential customers, to customers and to repeat customers or loyal customers.
1. Instant Buy – Better Sticky Add To Cart Button
Key Feature:
Create "add to cart" button to the mobile screen
No more scrolling to find "Add to cart" button
Add Facebook pixel code to "Add to cart" button to track customers behaviors
Instant Buy helps you create an advantage for your store by creating an "Add to cart" button that is stuck to the screen when customers view your product.
Shopping on your store would be much easier as customers will no longer have to scroll up to find "Add to cart" button.
This sounds simple, but sometimes, especially on limited mobile screen or slow internet, could be really frustrating to impatient customers. The button is like a shortcut to making a purchase, including choosing variant, add a product to cart and go to check out page.
When customers tap on the "Add to cart" button, you have two options:
Add product to cart and keep customers at current page to keep shopping.
Direct customers to the checkout page to make payment instantly.
You can also add your Facebook pixel code into the "Add to cart" button to track and retarget people who abandoned their cart by Facebook advertising.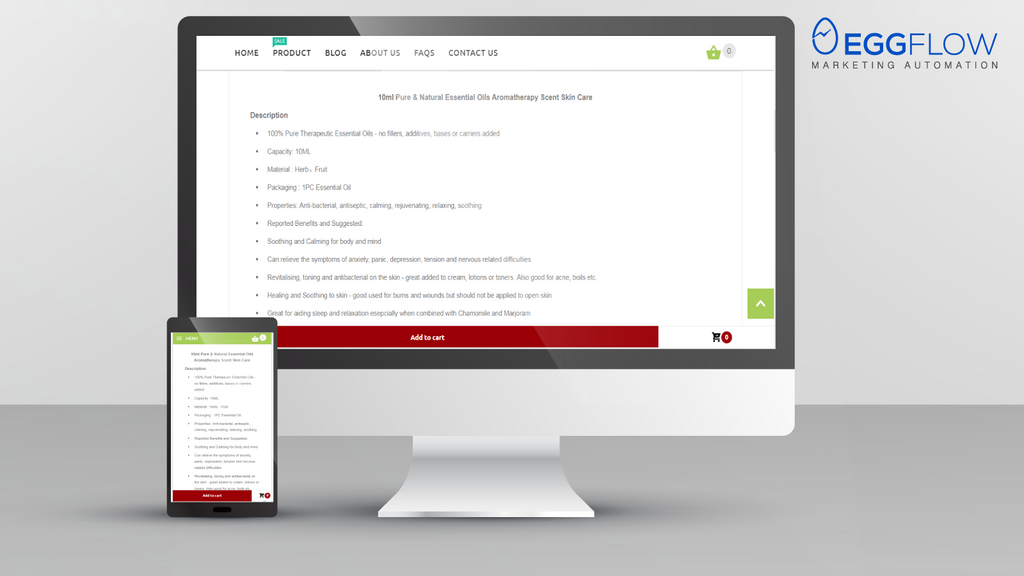 Here's how the button is shown on the mobile screen
2. Abandoned Cart Recovery by Chated.io
Key feature:
Track people who added products to cart but leave without buying
Send people reminder email to bring them back to their cart.
This app is for those customers who enter your store but then leave without making any purchase. These are people who either have no actual demand or are not ready to buy your products.
The second scenario, people who have yet to be ready to buy, is a whole source of potential customers. You can't afford to miss out on those ones and actually you shouldn't.
It's not difficult to retarget and nurture these customers with Abandoned Cart Recovery. This app allows you to track when carts are abandoned. Then automatically send email to people who abandoned their carts. Discount gift card, coupon, cash back deals, whatever you want to take your customers back.
You can draft, edit and set up emails to be sent. You can also set up time for the email to be sent after customers leave their carts.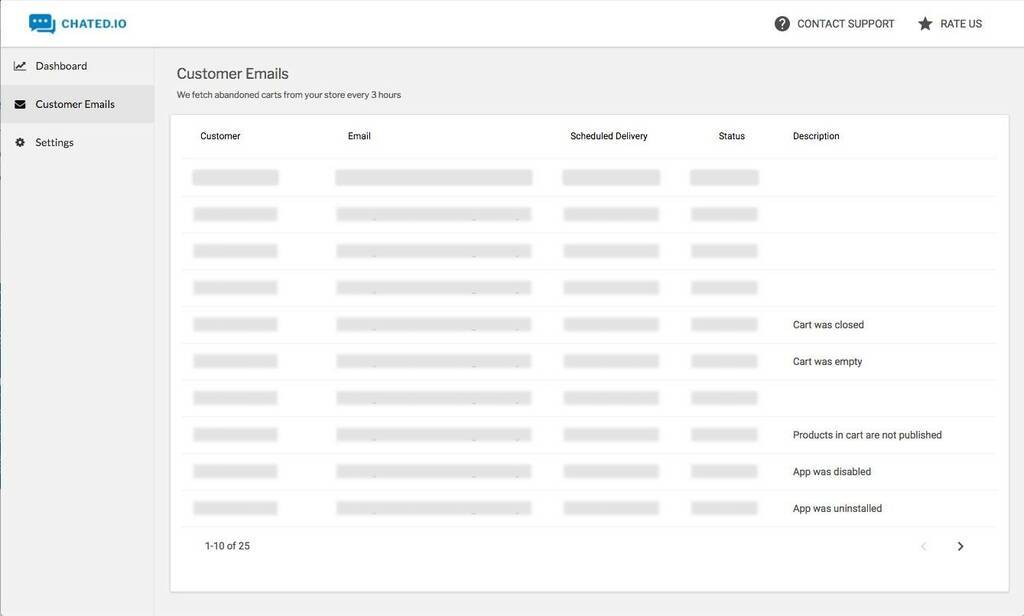 3. Smart Upsells – Upsell by Surge Apps
Key feature:
Display upsell offers based on customers' products in their cart.
For many people, the word "upsell" may remind them of sleazy salespeople trying to sell extra stuff they have no actual demand. That's true to some extent because so many people take the term totally wrong and do it subjectively without considering the situation.
From a merchant's point of view, however, the term "upsell" shouldn't be something intrusive and annoying. This, for sure, can be how you boost your revenue, provide customers happiness and increase the rate of retention.
Smart Upsell allows you to do it in a smart and polite way. By monitoring the products on customers' cart, it sends upsell offer accordingly. There a range of options when to display an upsell offer for you to choose. Simple interface, easy installation and a stylish popup are another pluses for this Smart Upsell apps.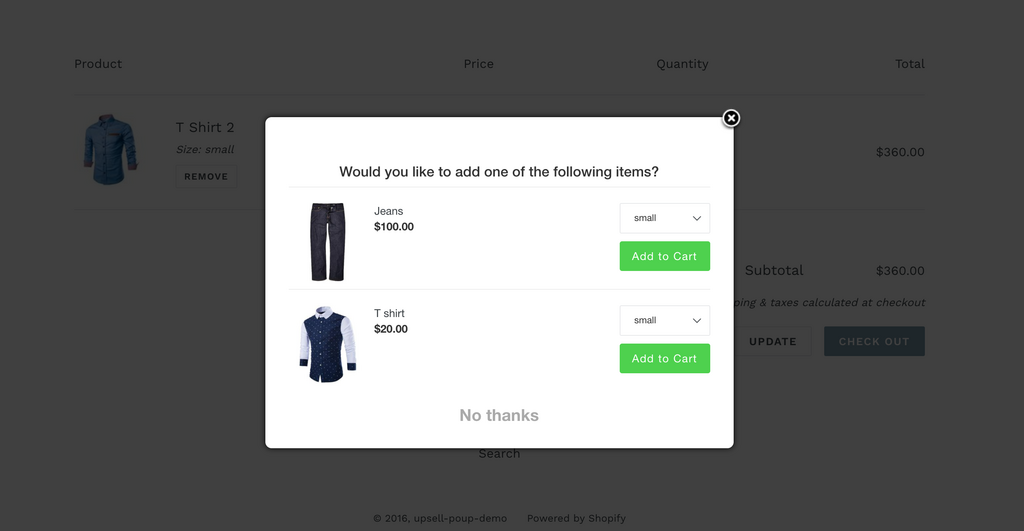 Key Features:
Track abandoned cart
Create Facebook audience
Automatically adjust bid price
This app help merchants market their product on Facebook by optimizing Facebook retargeting. There may be no need to talk much about the benefit of Facebook Advertising. Running an ad on Facebook can be costly, but that's when you can not target an optimized audience and don't have a reasonable bidding cost. A single Facebook Ad Campaign can bring you the revenue equivalent to what you earn from other sources in a year. As long as you apply smart and appropriate tactic.
RetargetApp may not guarantee to bring you a one-year revenue, but it's one of the best Facebook retargeting apps on Shopify so far, in terms of what it helps you do and the money you pay for the app. Tracking cart abandonment, creating a Facebook audience, automatically adjusting bid to optimize CPC, CPM, etc. Only from S15 a month to simplify your ad campaigns, save tons of time and reach more of your potential customers.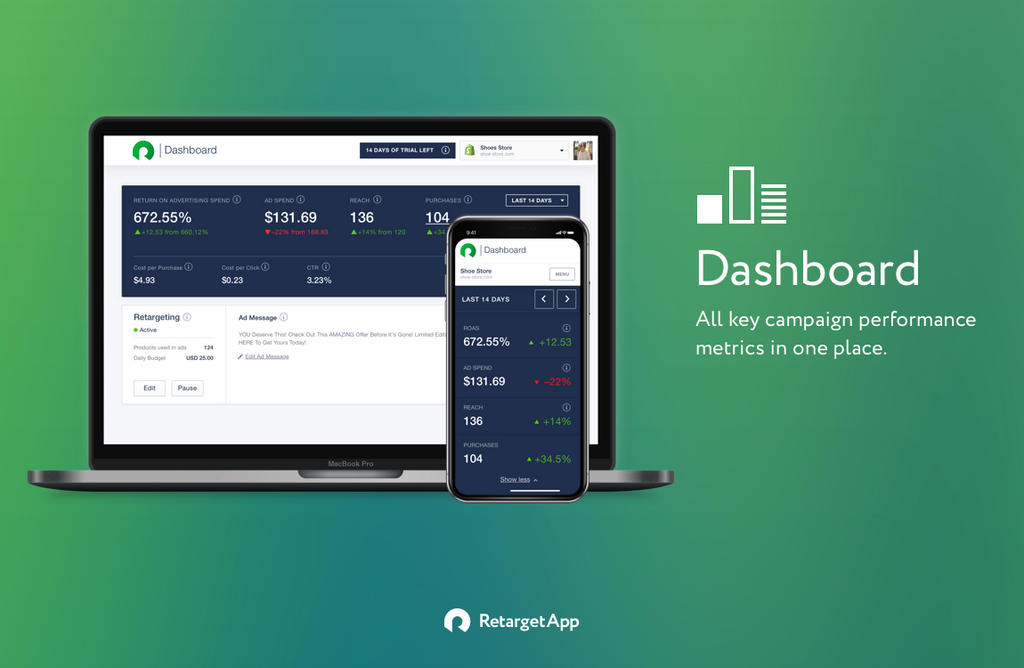 5. Shop Secure – Country Restriction, Disable Right Click and Copy
Some merchants customize their product and store for a particular market. Some are pure marketers with no tech background, who struggle with unfair competitors copying their work. Others have bad experiences with certain countries, don't want their store to be visible to those countries again, simply to restrict fraudulent and annoying people they came up with.
The list is to be continued with the reasons why merchants use Shop Secure, an app that helps users protect their stores and do business as they want, without concerning about scam, fraud and unfair competition.
Two key benefit users get from this app is:
Country restriction: Blacklist or whitelist visitors from certain countries, gain control of who can see your store and who can not.
Right-click deactivation: Disable right-clicks, keyboard shortcut and restrict element inspecting on your store. Seems easy as eating a pancake if you are techies. But non-tech merchants would happy to do those things with just an app.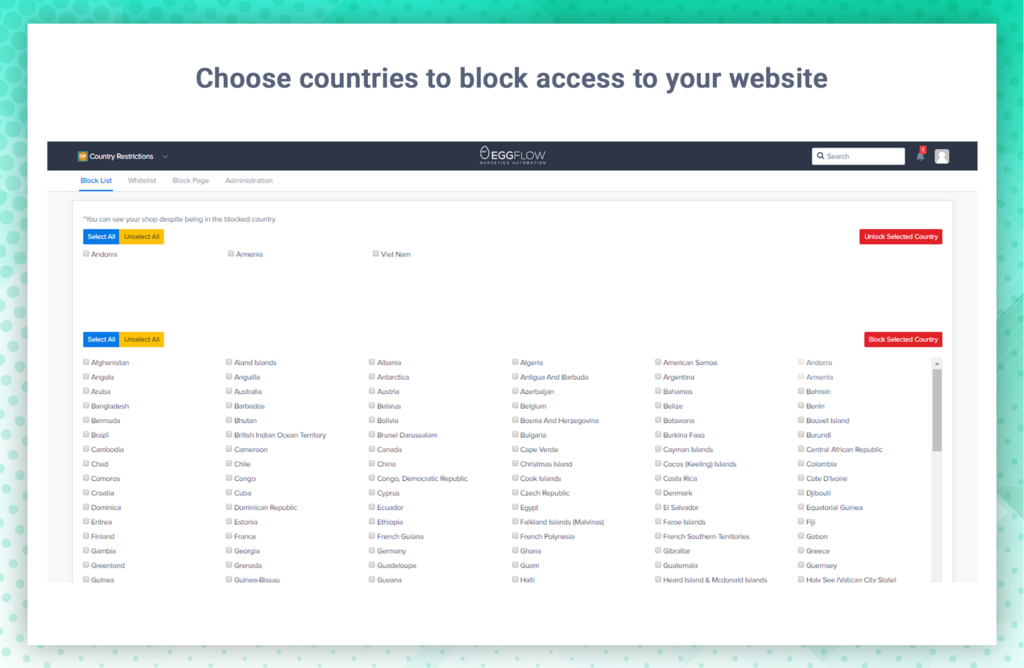 More than sending abandoned cart recovery email, Klaviyo Email Marketing provides merchants with full email marketing tools: Multi-email abandoned carts, welcome series, win back campaigns and order follow-ups. This app is appropriate for a business with full developed email marketing campaigns. It helps you implement your email marketing campaigns without much effort any money spent. Just focus on optimizing product, customer service and value proposition, Klaviyo will deliver it to customers.
Key Features:
Follow-up emails: Abandon carts, welcome series, newsletter, etc.
Product recommendation.
Customers segmentation.
Facebook Custom Audience.
Klaviyo users are allowed to send email to 250 contacts for free. Exceeding this numbers, paid plans are custom based on the number of contacts.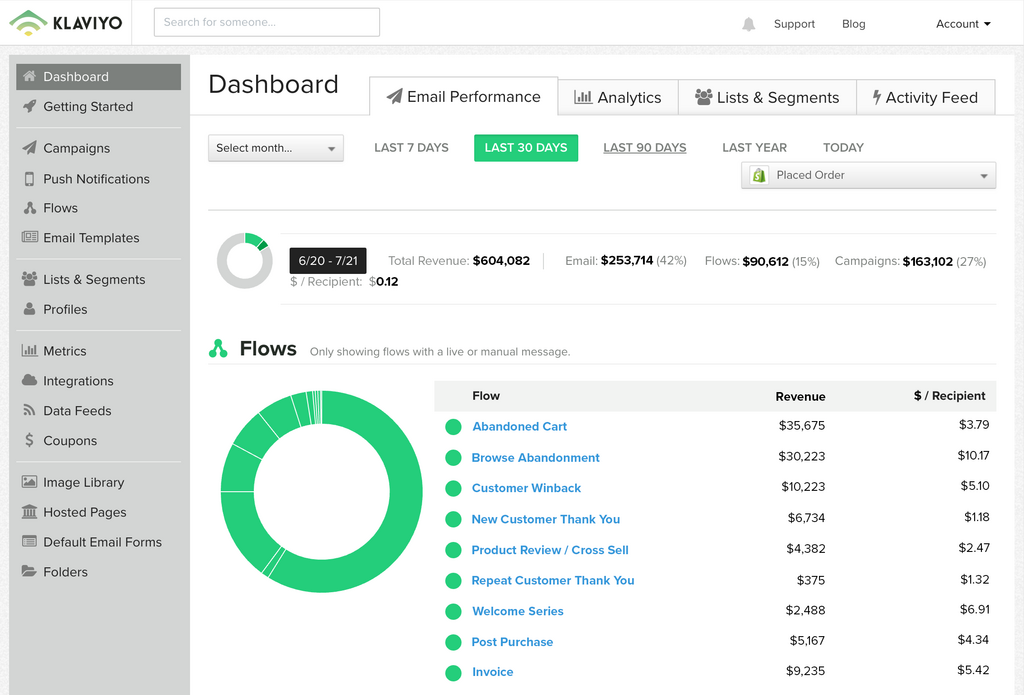 Having too many apps in your store can actually decrease conversion on your store as it makes your store look more complex. It's more important to have a clean looking Shopify Store, optimized for conversion. Consider carefully what you are going to do with your store and what tools you need.
Maybe you'll like: The Best 5 Shopify Traffic Apps To Drive Traffic To Your Website [2018]