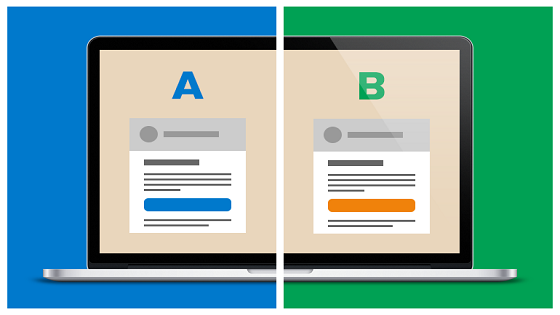 The more split testing, the more optimization
You are running Facebook ad campaigns, but the results are not good while spending a lot of budget, effort and time on it? Statistics show that marketers are wasting more than half of the cost on ad campaigns because of various reasons such as ordinary creatives without any highlights, blur images, irrelevant target audience, etc. There are many reasons that you can remove by split testing.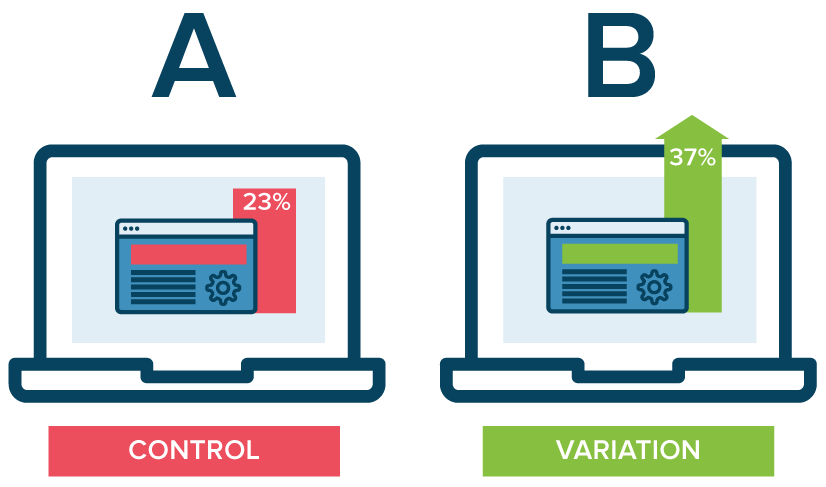 What is split testing?
Split testing or A/B testing is a process in which A and B will be compared to each other in the same situation and marketers can evaluate which one is more effective. In other words, A/B testing is creating various ad variations to test and the result will show you which ad is the best.
For example: With the same ad, you want to test whether female or male audience drive more results.
This is only a simple example. When you are managing Facebook Ads, there are many texts, images and audiences, so the number of variations you have to test is hundreds of ads. It is when you can see clearly the benefits of this method.
A/B testing is the best way to help marketers to optimize their ads, save cost and reduce risks in managing ad campaigns.
A/B testing benefits
Marketers can perform A/B testing by using various images, texts, age ranges, genders, behaviors, etc.
Short-term benefits:
Choose the best ads among thousands of ad variations created;

Select the target audience and understand insights of each audience
Long-term benefits:
Understand the driven-result audience and save for using in the future

Create more campaigns and more A/B testing, more experience accumulated and better result
How A/B testing works
The graph below represents the structure of a normal Facebook Ad campaign.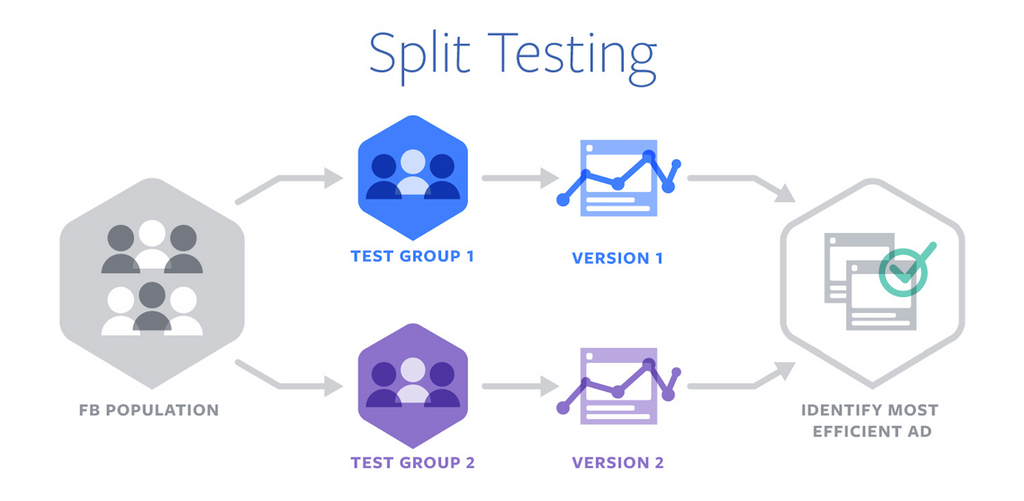 It is impossible to optimize campaigns if only a few ads are created and target a broad audience. Instead of creating a few ad variations, the better practice is creating various variations and divide your audience into small groups. So your campaign will include various ad sets and ads at the same time. Each as a set only targets a small group of audience. As a result, it is much easier to identify which ad set or ad is better.
Divide the target audience
Group the target audience that share the same interests, habits, behaviours or activities in a certain field.
For example: You are selling smart toys for kids online. So your target audience is parents who have kids, are  interested in educating them,  and often shop online.
You can target two groups with two different age ranges such as 25-35 and 35-45 to find out which group drive more results.
Create ads and perform A/B testing
Having a split target audience, now you need to create ad creatives, what decides whether your ad attract an audience and convert them into customers or not. Instead of choosing each image or text to create an ad, AdCoffee will automatically create hundreds of ad variations from various images and texts you enter. This saves you a great deal of time on creating various ads to evaluate the engagement of the audience.
For example, on a sunny day, you create 3 ad texts and 3 ad images. How many ad variations do you have and what if you do not have A/B testing tool?
When you enter 3 texts and images, AdCofee will automatically create 9 ad variations. It is easy for you to test all the combinations of images and texts. It not only test 9 ad creative variations but also test different audience groups.
From 9 ad creatives and 3 audience audience groups divided by interest, AdCoffee will split into 3 ad sets. Each ad set targets into 3 audience groups and there are 9 creatives in each ad set.
After that, AdCoffee will perform A/B testing to find out the best ads and the worst ads. All you need to do is just increase or decrease the budget after geting A/B testing results from AdCoffee.
In conclusion, run Facebook ads smartly by using A/B testing of AdCoffee. Don't waste budget on ads while ignoring A/B test as you are casting water into the sea.