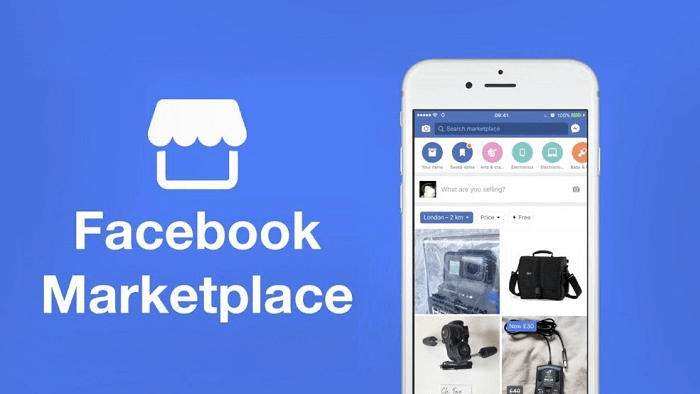 Using Facebook Marketplace For Your Business in 2019
Shopping online today has become a habit of many netizens. Do you know that Facebook also owns one such shopping site? On October 3, 2016, Facebook announced the launch of Marketplace for Facebook users. Facebook Marketplace both benefits the seller and brings shopping convenience for the buyer.
What is Facebook Marketplace? How does Facebook Marketplace work?
In reality, business activities have long been present on Facebook before Marketplace. Back in the distant past (several years ago), if you wanted to sell goods aside from using Facebook ads, you only had group post to use. If you used a personal Facebook account to sell, there were simply not enough tools to effectively promote your products. There is no payment and transaction support. Even people who wanted to buy things also had difficulty finding the items they need. The birth of Facebook Marketplace helped solve these problems.
Marketplace is an app that helps people to buy and sell on Facebook. For sellers, they will be able to post what they want to sell, then receive messages from customers to negotiate prices, payment methods and delivery. Even better, there are no listing fees for merchants (so far). For buyers, Marketplace is where they can find products and sales by searching with product name, product group, vendor location and price.
Aside from the app, Marketplace also appears in "Buy and sell" groups. Certain groups that have this feature enabled will allow you to list your products in their group discussion as posts. There is a catch: you have to be a member of the group first, and many groups are set to either closed or secret to ward off spam. Be prepared to do some digging around in case you need to.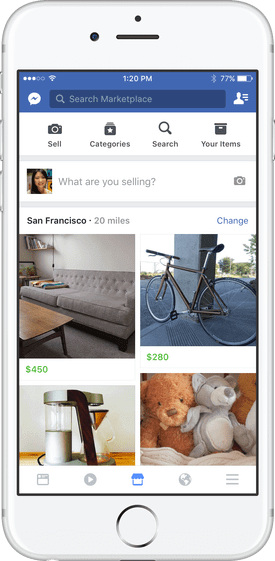 As of August 2019, Marketplace is still only available in certain countries like the US, UK, Australia and New Zealand and will soon support more countries. There is a Marketplace version for computers as well. If you are waiting for the real Marketplace Facebook to be available, you can still make posts in marketplace groups in preparation.
Facebook Marketplace rules
In general, items on Marketplace also follow Facebook Commerce Policy, with only a few differences.
There are products that can't be listed on Marketplace, which are:
Not a tangible product: Things like joke item, lost and found, news post
Service/ tickets to event: you must ask for Facebook's permission for this
Animals: This is forbidden on Marketplace. However, you can always create a normal post and run ad for it
Healthcare: For example, first aid kits
For Marketplace post, rules for content are:
Pictures must match with product description.
No before and after picture.
One more thing: It is entirely up to both seller and buyer to be responsible for the things they put up and purchase. Facebook has no responsibility for what happens between the two.
How to sell on Facebook Marketplace
What do you have to do to sell at a Facebook market? Just 4 simple steps and a mobile phone, you can list everything you want to sell on the market. To access Marketplace, you need to simply click on the store icon on the left panel of the feed.
Step 1. Go to Marketplace and click "+Sell something". Or find a Marketplace group
Step 2. Add product name, price and location of the item
Step 3. Locate and select the category
Step 4. Upload photos of your item 
Step 5. Click "Post"
With just a few steps, your item has appeared on Facebook Marketplace and buyers will be able to see your product. Anyone searching for items in your area will see the products you are selling.
Saving your purchase history is a nice feature and you'll definitely enjoy it. You can go to Setting > Access you information > Marketplace, where you view the items you have sold and transactions history between you and your customers. Tracking your Marketplace past transactions can help you identify which items are selling well and which are not to change the way you sell, or simply change your product description to make it more attractive.
In addition, remember that the Marketplace Facebook created is meant to be an intermediary "floor" for the community. It does not interfere with any transaction nor does it offer any payment or delivery methods for listed items. It is always the sellers who have to take care of all that.
How buyers find your items on Marketplace
Normally, Marketplace will prioritize showing items near a user's location. If you are thinking that your product in another area will not have a chance to appear, then no worry. Marketplace allows buyers to change their location to areas of ​​interest or even move to another city to find the item they want to buy.
To search for a specific item, buyers can use the search bar on top and filter the results by location, category or price. To simply browse, buyers can click on pre-made categories such as household items, electronics or apparel. For each Facebook Marketplace Category, the most popular items with the most views will be put on top by default. Similar to other e-commerce sites, Marketplace also has a filter system to help navigation.
When a buyer sees something interesting, they can click on the image to see product details, description, name and seller information. One unique feature is the "message" button that customers can click on to directly chat with the seller. Buyers can also save items to buy later at another time.
Combining Shopify and Facebook Marketplace
So far the Marketplace we talk about is intended for selling used items individually. However, you can use Marketplace to bulk list the items you have in your Shopify store. There are some requirements as below:
Sell new products to consumers

Have US nexus

Fulfill orders within 3 days

Ship orders to customers within 7 days

Accept returns up to 30 days.
If you meet all of the criteria, you can go to this application form and fill it out. The process is still in the experimental phase so there the review time is not clear. Nonetheless, having Marketplace enabled is a nice bonus to adding a sales channel to your fan page. It will increase your online presence, raise awareness and make you easier to find.
>> Read more: What is Shopify? How to sell on Shopify?
Conclusion
Marketplace is an opportunity that certainly worth a try. Even if you don't meet the requirement for store listing, you can still just post straight on Marketplace for free exposure. You can also use it for market research, building qualified leads and even as a free advertising channel.
For example, try listing some free items to get as many to message your business as possible. Afterward, run a Messenger ad for those customers, or use a Messenger bot to send them messages about available discounts. You can even ask them to like your Fan page, rasing brand awareness.
As with other marketing tools, the possible uses for Marketplace are endless.